Planning to buy a heavy equipment for your business?
If you need heavy equipment for your business but do not want to break the bank, then heavy equipment leasing is worth the consideration. Many business owners are using this type of business loan. It allows them to save money without compromising the quality of their work output.
Whether it is for long-term or short-term, heavy equipment leasing is beneficial to companies in many ways. That brings us to the topic of today's blog post:
Heavy Equipment Leasing Tips And Benefits
Deciding whether or not you to do heavy equipment leasing is not easy. There are many options to consider… and you have to decide whether it will be beneficial to your business in the long run.
We'll talk about some things to help you make an informed decision.
Why You May Need Heavy Equipment Leasing
The first thing you need to ask yourself is "Do I need help in getting the heavy equipment that I want?"
If the answer is yes, then ask yourself where you will be needing help the most.
More often than not, business owners identify money as their main obstacle in acquiring the necessary equipment.
The most common issues with regards to that are: lack of cash on hand or the inability to pay on time if they decide to take out a loan.
Business owners often fail to consider heavy equipment leasing as an option. Yet this option enables you to acquire the heavy equipment needed without taking a dent on your bank account.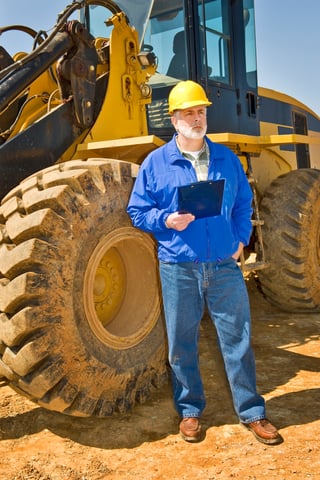 Benefits You Get From Heavy Equipment Leasing
The benefits of heavy equipment do not just start and end with acquiring equipment at a cheaper cost.
Below are additional benefits that comes with leasing heavy equipment:
Helps Improve Cash Flow
Compared to applying for loans in traditional banks, using heavy equipment leasing can help your cash flow. That's because equipment leasing companies can assume a larger residual value on the equipment.
This means that you will only be paying back a portion of the value of the equipment, which is the portion of the equipment you're using. This allows you to improve your business' cash flow whilst still utilising the heavy equipment needed.
Aside from lower payments, leasing companies often provide seasonal payment plans for their customers. This flexibility helps you to have some payment relief during the very slow seasons.
Keeps Your Equipment Updated
When you own your equipment, repair and maintenance costs only increase over time.
This disrupts both your business activity and budget.
Leasing new equipment, on the other hand, gives your business healthier options for your cash flow. New equipment can be acquired with lower maintenance costs. Warranties protect you against large unexpected repairs.
This means that when new equipment is needed for the business, obtaining it through a lease will be more cost effective in the long run. You no longer have to worry about significant maintenance and repair costs down the road.
Helps You Generate Cash
Leasing does not only mean getting new equipment. With heavy equipment leasing, you can increase your working capital - using your money for other parts of the business.
You may even take part in a sale leaseback transaction. In this kind of financing transaction, the equipment leasing company purchases your existing equipment and leases it back to you.
Sale and leasebacks are generally around two to seven years in length. The terms are generally the same as when you acquire a new equipment. If it's used equipment the term maybe between two and five years.
In short, a sale and leaseback transaction allows you to get the cash that is otherwise locked up in your equipment whilst still making use of the equipment. Many companies buy equipment only to soon realize they need a larger tax write off over the term of the lease and working capital to keep the company growing.
Refinancing Your Existing Debt
Since the equipment leasing companies have experience with the equipment, they are better suited to match the terms with the particular piece of equipment. Most leasing companies will stretch their client's payments to help reduce monthly cost, allowing a business owner's monthly payment decrease by up to 50%.
Tax Benefits
There are tax benefits that comes with leasing.
Examples of these tax benefits are:
$1.00 Buyout Non-Tax Capital Lease Deductions
This tax benefit can help you take full advantage of Section 179. It allows your business to significantly lower the true cost of the ownership of the equipment.
Aside from this, the government gives small business taxpayers the ability to write off up to $500,000 worth of qualified equipment purchases.
The only requirement is that equipment must be placed into service the same year of date of purchase.
Fair Market Value (FMV) Lease Tax Lease/True Lease
This tax benefit helps the lessor to retain ownership to the equipment while the lessee can expense his or her monthly lease payments. But this will be only in the period where they are paid as a general operating expense.
Basically, the entire lease payment can be deducted fully.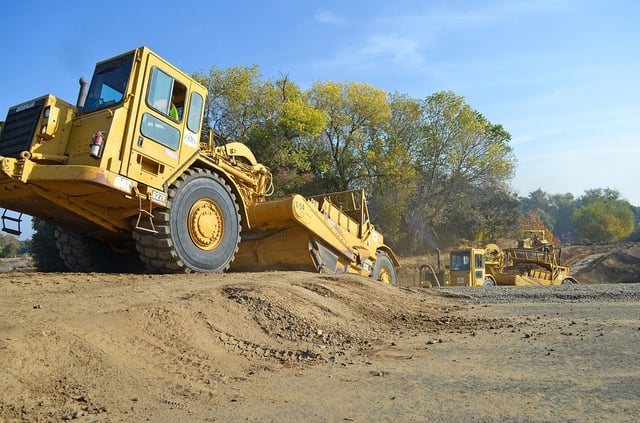 Heavy Equipment Leasing Tips
The benefits that come with heavy equipment leasing make it the ideal choice as compared to purchasing equipment. However, learning about these benefits is only the first step.
So you've made your up your mind; you're ready to sign the lease agreement.
However, before you sign there are still some things to consider...
Research
Did you do a thorough research about the equipment you need?
You should compare the various kinds, brands, dimensions, and models in order to land with the best option.
Look for information on various leasing and rental companies that will allow you to shop around.
Look Out For The Time
What is the duration of the lease? Does it fit your needs?
The time period for renting or leasing heavy equipment usually spans from a daily to a monthly basis.
Find the Best Payment Structure
Are the payment terms the best you can get?
It's important to do a general web search on the different payment structures of the companies that you have shortlisted for your equipment lease.
Make sure that a flexible payment structure can be obtained that will fit your business needs. If possible, consider a comprehensive equipment leasing program that provides for an equipment lease term expiration at or near warranty expiration.
End of Lease Term Options - Return The Equipment In Good Condition
You've chosen your company and you have signed the agreement - Great!
Leasing agreements that are written with an FMV buy out option, TRAC Lease or any operation lease than make sure to give your equipment lessor a letter in writing and email, what your intentions are of owning or returning the equipment. Make sure to do it atleast 120 days prior to lease term expiration.
Should you decide to keep the equipment and have to negotiate the equipments fair market value. You can decide to give the equipment lessor a cash value half of that and they will usually take it. They're not in the business to sell equipment. Usualy lenders will give you a new payment term on the FMV buyout to own it at the end of the new negotiated term.
If you plan on returning the equipment. Taking good care of the equipment and ensuring it is in top condition upon its return puts you in good graces of the equipment leasing company. Returning the equipment when the equipment lease is over make sure that you return the equipment in time and in good state to avoid extra fees.
Final Thoughts On A Simple Guide To Heavy Equipment Leasing
As discussed, there are a good number of benefits that come with heavy equipment leasing vs purchasing. By always buying and leasing new equipment you no longer have to worry about costs of equipment maintenance and repair, you will also:
Improve your business' cash flow,

Keep your equipment updated,

Generate cash,

Refinance your existing equipment debt,

Receive tax benefits.
However, even when you have already made up your mind to lease your equipment, there are still different things to consider such as selecting the leasing company, equipment model, payment structure, and so on.
If you have any questions regarding heavy equipment leasing, you can reach Trust Capital USA at (866) 458-4777.