Looking for fast ways to finance your heavy construction equipment?
Most heavy construction equipment is expensive. It requires a lot of working capital. For startup construction companies, acquiring heavy construction equipment quickly is thus a huge challenge. They don't have the resources bigger companies do to pull off quick equipment acquisitions.
What's more, they can't get help swiftly from local banks either. Banks rarely give business loans to a startup construction company because doing so is considered a big financial risk for the equipment lender. Fortunately, there are other options available to startup companies and those with bad credit. In particular, acquiring heavy construction equipment is now easy with the help of fast equipment financing.
In this blog post, we'll talk about heavy construction equipment and how you can acquire it through fast equipment financing from certain equipment lenders. This may be just what you need to grow your new construction business.
Acquiring Construction Equipment
First, it must be said that successful and big construction companies are meticulous about getting the best equipment for their operations. It's usually part of how they became successful in the first place. Small construction companies should do the same if they want to follow in the heels of their bigger counterparts' success. This is important even for those who have limited working capital.
You see, you might end up spending a lot more if you settle for cheap construction equipment in an effort to cut costs. Cheap construction equipment tends to break after heavy and regular use. That's why you should be picky when financing used construction equipment. Don't worry if your preferred equipment exceeds your immediate budget either, as you can usually acquire it with fast equipment financing.
Now, when it comes to the quality of your used equipment, it usually pays to apply discernment even to where you get the heavy equipment. To that end, let's go over that next.
Where to Buy Heavy Construction Equipment
The place where you buy your construction equipment is important. After all, not all sellers offer construction equipment at the same price. Apart from that, sellers don't always support their buyers. Most backhoe equipment sellers will just give you the construction equipment that you purchased and provide zero support for it afterwards.
That's not a good idea. If your newly acquired equipment breaks down then, there's a chance that you'll have to deal with it entirely on your own. With that said, you should pick a seller that will help you with your business. Make sure that they don't just provide the equipment you need and will provide repair or support services too.
To help you pick the right construction equipment seller, here are some places to buy your backhoe and excavator.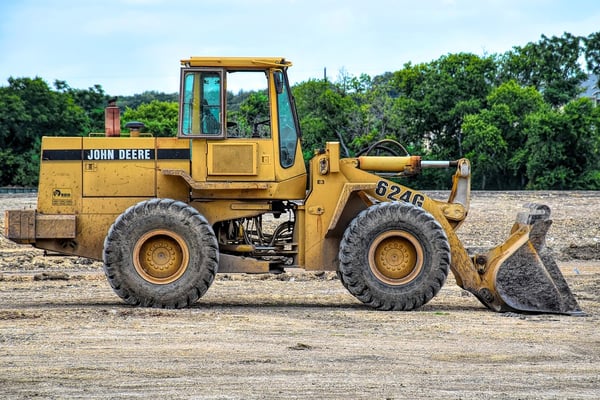 Construction Equipment Auctions
Buying a backhoe, skid-steer and an excavator from equipment auctions like Ritchie Brothers allows you to control how much working capital you will spend. You may even be able to buy construction equipment at your desired price if certain conditions are met. You can also find construction equipment auctions online. This is convenient, especially if you're too busy to attend auctions in person.
An online construction equipment auction allows you to shop for construction equipment from different sellers. This helps you broaden your search and more easily find the construction equipment that suits your budget. Business owners can get pre approved before the construction equipment auction. So the business finance company will pay the auction once the business owner wins the online bid.
Buying in auctions requires you to pay for the equipment immediately, however. If the price of the equipment exceeds your budget, you can get additional funds through fast equipment financing. You can get approved for a business loan from an equipment financing company ahead of your auction and your equipment auction can send your invoice to the business finance company. The business finance company will then send you the equipment financing agreement to review and sign. Once it's sent back, the equipment lender can fund your equipment auction company and you can pick up the equipment. You can usually pick up the equipment in just a couple of days after the auction ends. Most heavy equipment financing companies will approve used equipment. Make sure you know their age restrictions before you bid on too old of equipment.
Heavy Equipment Manufacturers
You can acquire construction equipment such as a backhoe, skid-steer and a crane straight from heavy equipment manufacturers. This will assure you that the equipment you get is new and in good condition. Also, some construction equipment manufacturers will offer assistance or support if you buy straight from them. However, you usually have to purchase the heavy equipment at its full price before you can use it.
Some manufacturers will allow you to pay a down payment and pay the remainder of the cost on a monthly basis. But if they don't approve you for business financing because you have bad credit or not enough credit. You can always turn to equipment leasing with money down, typically 30-40% is good enough.
If you do have good to great credit you can also use fast equipment financing to purchase equipment full-price straight from its manufacturers. Buying it at full price prevents you from paying a lot more due to the interest applied to multiple payments. With good credit you could even qualify for no money down or no payments for the first 90 days followed by terms up to 84 months.
Private Party Sellers
Heavy equipment finance companies also let business owners buy construction equipment from other construction businesses. The heavy equipment you're going to get from a private party seller is going to be used. However, used construction equipment is cheaper than the brand-new ones. Highly suggest checking out the equipment and testing it out before buying from a private party. Bring a mechanic if you can. See if they have maintenance records or any proof of how they've taken care of the used equipment.
With that said, buying used construction equipment is ideal if you only need the equipment for a short period up to a few years. You can sell the used equipment again yourself eventually if you take good care of it. You won't have a hard time selling the used equipment either. Since it's been used, you can sell it at a cheap price.
Smaller construction companies often rent or buy used equipment for their short-term operations. Though it's a cheap option, it's still best to get additional working capital if you want equipment for longer use, however. You can find great deals on used bobcat skid-steers, bulldozers, backhoes and used excavators.
Using Fast Equipment Financing
Like I said, purchasing heavy equipment is a risky move, especially if you don't have a lot of working capital. This will leave you empty-handed and might put your future operations at risk. If you're planning to get a business loan from a local business bank to solve this problem, however, remember that it's not always the best financing option. It's not advisable to get business loans from banks either if you're planning to acquire equipment for a specific project that's either already in progress or about to start. This is because applying for a business loan from a bank is a lengthy process. If your projects are time-sensitive, you can't afford to wait too long to get the heavy equipment you need.
That's why you may need fast equipment financing. Fast equipment financing is far faster than applying for business loans at a bank. It can help you get your hands on the equipment you need swiftly before your projects' deadlines come up. Repaying fast equipment financing is relatively easy too. That's all possible if you get it from the right business finance company. Fortunately, most reputable heavy equipment financing companies offer fast equipment financing with affordable monthly fees.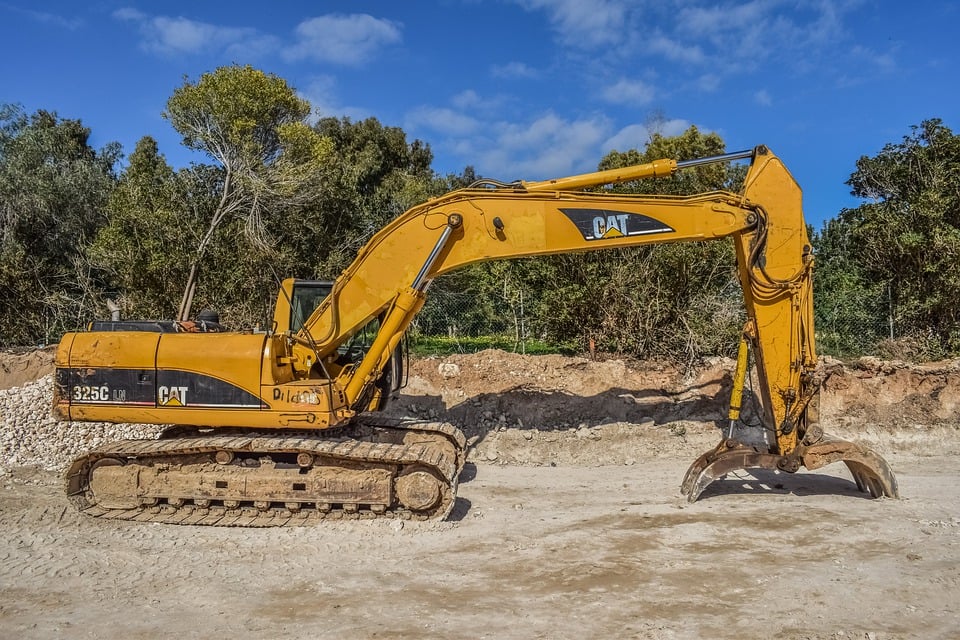 Get Qualified Fast for heavy equipment financing
Since you're using fast equipment financing, you need to find heavy equipment lenders with low interest rates, low requirements and a fast application and approval processes.
Look for equipment finance companies that make even the application process easier. Heavy equipment finance companies like Trust Capital can quickly assist with and approve applications online up to $250,000. By clicking here, you can be redirected to a business finance calculator that connects to Experian to review your credit qualifications, for instance. Through this, you can be pre-qualified online with just a few clicks.
Using the calculator tool linked above saves you time if you want fast equipment financing. With pre-qualification, the process will go smoother because you've already been deemed fit for fast equipment financing approval.
Final Thoughts on Getting Construction Equipment through Fast Equipment Financing
In this blog post, we talked about getting construction equipment through fast equipment financing.
Construction companies should consider using fast equipment financing at auctions and when buying from construction equipment dealers and even other construction companies selling their used equipment. This type of business financing can be acquired quickly. Fast equipment financing has a fast approval process. Repaying it is relatively fast too if you get it from a good heavy equipment finance company. Since fast equipment financing is easy to get approved for, even with bad credit, you should use it properly so it won't go to waste.
When acquiring construction equipment, make sure that you get it from reliable heavy equipment sellers with a good reputation online. Choose the one that will offer good records on the used equipment or a warranty aside from providing the equipment you need.
If you have more questions about fast equipment financing, contact a business finance specialist from Trust Capital at (866)458-4777.