Ever wondered why some manufacturers start there own finance company?
Starting a captive finance company has a number of benefits, whether you're starting up as an independent provider of financial funding, or as a direct subsidiary of your original company. And let's not forget the benefits that the customers get as a result of you starting up a captive finance company, too.
Today we'll explore some of the benefits of starting a captive finance company or creating one for your primary business.
Provide Customers with Additional Financing Options
Naturally, the main benefit of a captive finance company is providing customers with another option to finance a purchase from the primary company/seller. This is especially important and common among larger retail organizations and vendors of high-ticket items. Customers may be willing to pay for an item, but may not have the necessary amount of cash upfront to purchase it.
With a captive finance company, they can get a financing option similar to a loan to purchase your item. They get their item, the primary business gets a full sale, and the captive finance company secures monthly payments and profit for providing the funds.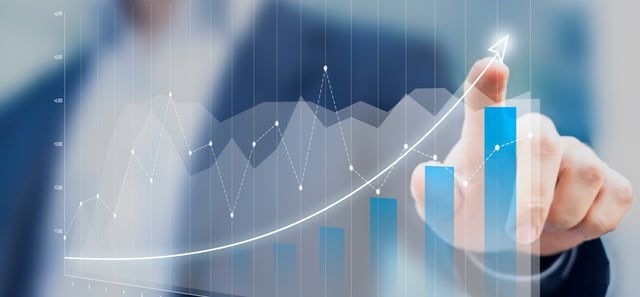 Gives the Main Company Access to More Customers
As a result of more customers being able to afford regular payments of a product or service, businesses will have a better opportunity at gaining a larger customer base. Rather than turning away customers simply because they may not have enough funding upfront, companies that provide captive financing for there customers will be able to make more sales, and as a result more profit.
Generates Additional Income Through Interest
Similar to a loan, using a captive finance company allows a parent company and its subsidiary company to generate additional income through collecting interest on monthly payments or up front on the loan. While the parent company will still get the same base amount of money for the purchase of a particular item or service, the subsidiary financing company will be able to generate a little extra income up front or from customers as they make their monthly payments if the subsidiary was able to raise there own funds.
Personalized Financing Options For Your Customers
As a result of being a subsidiary company to the parent company, a captive finance company has the opportunity to create personalized financing plans and options for each customer that shows up to make a purchase. For one, this allows customers to pick a payment solution that fits their budget and expected time to pay off all payments. Secondly, it gives the parent company a better opportunity to capture a sale and not turn someone away due to inflexible payment options.
Subsidized Financing Offers
Customers are attracted to unbeatable rates. Offering your customers the lowest rate in your industry will win more sales. This is done by offering the bank a "blind discount" on the equipment sale.

Equipment Rental Programs
Setting up a private label rental program will insure you get paid 100% of the invoice price and have rights to the equipment upon rental termination. Giving a vendor the ability to take the equipment back at the end, refurbish it, and sell it again.
Able to Partner with Other Financiers
When starting your own captive finance company, know that you don't have to go in entirely on your own. While some companies many prefer to start up a company from scratch using their own funds, this isn't a feasible option for all businesses. In order to increase the amount of funding available to your customers, you can choose to partner with a bank in order to meet larger financing needs. This opens up more opportunities to ensure that your company is able to take on a new sale and not have to turn them away.
If your company does not yet have a captive finance program established, now may be the time to do so. This is especially important for businesses that sell high-ticket items (e.g., Medical Equipment) in addition to various medical equipment manufacturers that want to provide customers with additional options when making purchases (while generating a little extra income via interest for the parent company).
Ready to set up a captive finance company to increase profits and sales?
Call Trust Capital to speak with a Captive Finance Program specialist at 866-458-4777 To Discuss The Benefits Of Starting A Captive Finance Company.