There's a lot that goes into running a successful cannabis business. From finding the right cannabis extraction machine, to finding the partners to contract manufacture for, to the most effective extraction methods, it can be overwhelming trying to figure out where to start.
Whether you're just starting out or you're looking to take your cannabis business to the next level, improving your cannabis extraction method is a perfect place to begin. By understanding the popular methods of cannabis extraction, you can better understand which method will be most effective for your business.
Finding the Best Cannabis Extraction Method
Over recent years, creating cannabis concentrates have been a particularly popular goal for cannabis businesses, both medically and recreationally. From shatter to budder, from wax to sugar, and other forms, concentrate is where the market is going.
By learning from experienced concentrate makers who have already honed the process, you too can create your own cannabis concentrate that is both tasty and potent for your customers.
Like all things in life, there are pros and cons to each method of cannabis extraction. Today we'll look at three of the most popular cannabis extraction methods for you to choose from to best suit the needs and accessibility of your own business.
Ethanol Extracts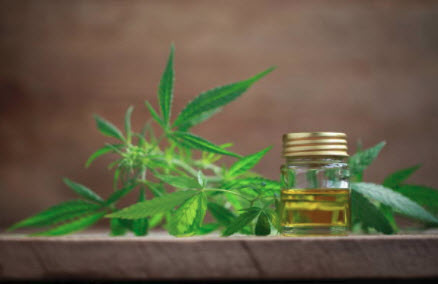 Ethanol extraction is one of the older methods of cannabis extraction used. Through this method, the plant materials is soaked in ethanol and then utilizes a purging process that removes the ethanol.
Typically this process is done with a machine called a "Roto-Vap" that heats the marijuana-ethanol solution. This causes the ethanol to evaporate and be reclaimed for use at a later time.
At this point, whatever's left of the cannabis oil can be used to create the concentrates, edibles and tinctures.
Butane Extracts
Another form of cannabis extraction is through butane extraction. It's another popular method of cannabis extraction that extracts cannabinoids from cannabis plants.
It's also worth noting that butane extraction is a more dangerous form of extraction and should be researched thoroughly before proceeding.
Butane extraction has the ability to be done on both small and large scales, making it great for both at-home production and productions in a dedicated facility. With this method, plant material is fed through a tube (e.g., plastic or metal).
One end of the tube is covered with a mesh screen or filter (with small enough holes to prevent any plant material from seeping through). Then butane can be sprayed through the tube and what will come out on the other side is a resulting cannabis-butane solution.
From this point, in order for the solution to be safe, butane must be removed from the solution. This can be done by heating the solution in a hot-water bath; when the solution is heated, it will begin to bubble, which is the butane gas escaping.
Once fully purged of all the butane, the gooey substance that's left is used as a cannabis concentrate, known as shatter.
CO2 Extracts
CO2 extraction, sometimes referred to as supercritical fluid extraction, is one of the three popular forms of cannabis extraction. CO2 is the most commonly used liquid-gas for this method, but you can use other gasses in their liquid state.
CO2 is preferred for this extraction method because it can be compressed beyond its critical point, which also happens to be a temperature that's below the deactivation temperature for cannabinoids and terpenes. Or in other words: using CO2 translates to concentrates that have more flavor and clearer high.
The cannabis extraction machine puts the material through an extraction vessel and then forces the liquid CO2 through the vessel. With controlled pressure and regulated temperatures, the waxes, terpenes, and cannabinoids will individually separate and collect in various chambers attached to the vessel.
The cannabis extraction machine will know which temperatures and pressures to utilize for each wax, terpene and cannabinoid to be separated from the marijuana material.
Which Method Is the Best?
There are multiple extraction methods available for you to use in your business and the choice comes down to what you have access to, the size of the facility, the capital you have available, and the quality of extract you want to create.
The Consensus: Which Is the Best Cannabis Extraction Method?
Finding the "best" cannabis extraction method is not a clear-cut solution due to the number of variables in all of the different extraction methods, the market you're serving, and your personal priorities.
When it really boils down to it, there are a set of variables that need to be taken into account for each type of extraction method. When evaluating an extraction method, it should ideally be:
Fast
Easy
Cheap
Exhaustive
Automatable
Safe (for the processor)
Safe (for consumption)
Because there are so many variables, it's virtually impossible to say that one extraction method rules out above all else, because there's no extraction method that is fast, easy, cheap, exhaustive, automatic, and safe (to processors and consumers) all in one bundle.
So you will need to settle for the extraction method that shares the same characteristics as you're looking for.
Ethanol:

It is … safe (in small amounts) to both processor and consumer, automatible, easy, and exhaustive.
It is not … fast or cheap.

Butane:

It is … fast, exhaustive, automatable.
It is not … safe (to either consumer or processor) or cheap.

CO2:

It is … cheap, automatable, exhaustive and safe to consume.
It is not … easy or fast.
So at the end of the day, it comes down to which characteristics you're willing to work with.
If money's not an issue and you have a lot of patience: go with ethanol.
If you can deal with a higher risk extraction method, have the right facility to extract with an explosive material, and can deal with higher extraction costs: go with butane (but it's not the most recommended option).
If you want an affordable method that is also safe to the processor and consumer, but you can deal with a more complex method and have a lot of patience on your side: go with CO2.
If you're still not certain, going with CO2 (also known as supercritical extraction) can be a great place to start.
To finish setting up your cannabis lab you're going to be shopping for cannabis distillation equipment. So far we've worked with Root Sciences & Pope Scientific.
How Do I Finance a Cannabis Extraction Machine?
Getting a cannabis extraction machine is one of the most important parts of starting or updating your cannabis business. Prices range from $50,000 for a smaller cannabis extraction machine to over $1,000,000 for a larger cannabis extraction machine.
The size of your operation will determine the size of cannabis extraction machine that you will need. If you're new to the business, you can still use a smaller cannabis extraction machine, but keep in mind that you will be limited with the capacity, yield quality, and reliability.
Thankfully, even if you don't have a ton of capital or sales (as most new cannabis businesses don't), you can still finance a cannabis extraction machine to meet your needs. This is commonly done by leasing the cannabis extraction machine.
Leasing a Cannabis Extraction Machine
As the cannabis industry gains more exposure in the market, more equipment lenders and equipment leasing companies are getting involved and are willing to invest in newer cannabis businesses, just like other new businesses and startups.
The rates for leasing a cannabis extraction machine can range anywhere from 9% to 30%, depending on a range of variables and factors:
Credit score (aim for a credit score over 660)
Any experience running a cannabis business, or if you're starting from scratch
Any additional collateral available
Cash flow for monthly payments
Proof of liquidity
Cross corporate guarantee of any existing business that's been profitable over two years
It's also worth noting that you can also get a lease for other cannabis equipment, similar as you would for a cannabis extraction machine.
When trying to lease a cannabis extraction machine, you'll want to have the following available and ready when filling out an application or talking with a financier:
Personal financial statement
Company financial statements
Bank statements
Tax returns
Credit application
Business plan (especially for startups)
Other documents or information may be requested by the equipment leasing company you're working with.
Contact Trust Capital to learn more about leasing a cannabis extraction machine. Even if you think you might not qualify, it's worth trying for an equipment lease before you rule out being able to finance your cannabis extraction machine.
Final Thoughts About The Best Cannabis Extraction Method & How to Finance It
A new venture into the cannabis industry can be both challenging and exciting. I suggest calling around to five different cannabis extraction vendors and asking them for their pros and cons. Then go out and visit the next MJBIZCON trade show and see all the different cannabis extraction equipment vendors in person and meet with each representative at the show and at the end of the day compare your notes.
If you find value in this blog post, please share it with others whom may be interested in learning about cannabis extraction equipment financing.
If you have more cannabis extraction machine financing questions, please feel free to call us at 866-458-4777.