If you're a musical equipment manufacturer in this day and age, you've probably considered CNC router financing for your business already.
And if you haven't yet, you should.
Now, you might be asking, "What difference does a CNC router make, and why should I consider CNC router financing?"
Simply put, a CNC router can vastly improve the productivity and output quality of your business. Getting the latest routers also helps you stay competitive in your industry.
However, equipment that can help businesses like yours usually isn't cheap.
That's why CNC router financing exists—to help you shoulder the cost of upgrading your business more easily.
CNC router financing and actually owning a CNC router can sound complicated at first... and that's normal. However, this blog is here to help you understand CNC routers better and how you can efficiently apply for CNC router financing.
Financing a CNC Router for Your Musical Instruments
Why should you consider CNC router financing instead of just straight up buying the equipment? This is actually a common question asked by business owners when it comes to equipment financing.
A simple answer to that is that CNC router financing can help you buy the equipment you need without using up all your capital in a flash.
That means you can keep more of your money to use on other business expenses while your new CNC router can begin generating income to pay off your CNC router financing.
Simple, isn't it?
But before you actually get into CNC router financing, you should understand what a CNC router is first and why a musical equipment business should know more about it.
The Value of a CNC Router for Musical Equipment Manufacturers
Firstly, as a musical equipment manufacturer, you should know that CNC routers are widely used in your manufacturing business.
This is because a CNC Router has software designed to create precise and creative outputs for musical instrument producers.
Other than that, there are several advantages of using a CNC Router:
Guaranteed Timely Execution - This machine reduces downtime considerably and speeds up the execution of tasks.
Machine Perfection - Outputs have consistent quality each time.
Less Human Interaction - CNC routers can be left unsupervised and workers can focus on other tasks at hand.
So, by applying for CNC router financing, you can acquire a machine that can greatly improve your business output.
In turn, the money that this improved service will generate can help pay for the CNC router financing.
Now that you know what a CNC router can do for your musical equipment business, you also need to know how to maintain it. You don't want to throw your CNC router financing out the window because you neglected to take care of your machine.
Fortunately, every CNC router follows a simple maintenance guideline. Properly following this guideline will ensure that your machine won't break down before completing your CNC router financing.
Cleanliness - Watch out for buildups of fluids and dust that can get into bearings and controls.
Change filters - All filters should be checked weekly and changed as needed to avoid clogging.
Lubricate - Bearings, pumps and oscillating knives should be regularly lubricated in order to prevent malfunction.
Air Supply Cleaning - Regularly check the air pressure in order to avoid damage due to incorrect specifications.
Proper Electrical Power - Ensure sufficient and safe power connections to avoid power spikes and machine failure.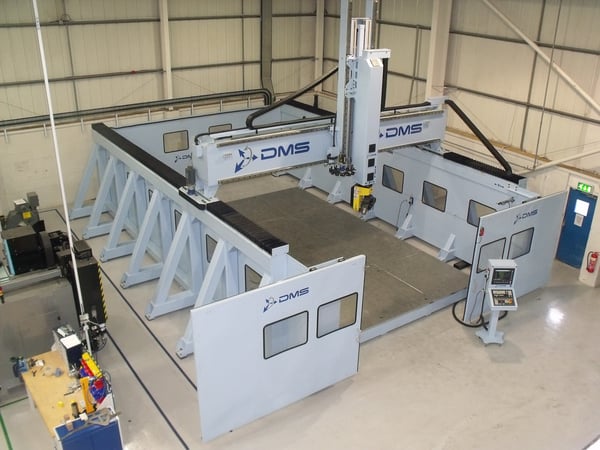 What Makes CNC Router Financing Different?
As mentioned before, outright buying a CNC Router can greatly affect your income and budget. You would have less working capital to use on regular business expenses or emergency expenses like ordering inventory or a great marketing opportunity. Your financial flexibility goes out of the window!
CNC router financing, however, gives you the option and ability to purchase more equipment without immediately paying for their full price tags in one go.
So if you need a CNC router or other equipment to go with it, CNC router financing can make the acquisition easier on your budget.
Keep in mind that you will still have to pay for the full price of your CNC router over time though, plus interest.
CNC router leasing just spreads the expense out over a series of payments made over a set period of time. This makes it easier for your working capital to bear.
CNC router financing also allows you to choose how you will pay for your equipment. Often, equipment financing companies like Trust Capital have various terms of payment that can be set to suit any business even with CNC router financing.
Benefits of CNC Router Financing
Now, what would CNC router financing actually do for you? How can it help your business, aside from providing you with a functional CNC router?
Well, think of CNC router financing as an investment for your musical equipment manufacturing business. In this case, you'll be investing in a CNC router that can immediately begin to aid your workforce.
CNC router financing also allows you to plan and prepare your cash flow in order to pay off your CNC router. This means that you won't find yourself suddenly short of money due to the acquisition—you'll be paying at a pace that you have set up for yourself.
Once the CNC router is in your possession, it can also begin generating income to pay for itself and also arrange for the cash flow . Eventually, you will barely feel the the weight of the payments you'll be giving to pay off your CNC router financing.
Getting Started on CNC Router Financing
Now that you understand what CNC router financing is and how it can benefit you, it's time to take your first step. To get CNC router financing, you will have to find an equipment financing company that you can work with.
Luckily, many equipment financing companies such as Trust Capital can provide various short term and long term monthly payment solutions for your business. That way, you won't have to adjust into set terms—the terms can be adjusted to suit you with no prepayment penalties. You can easily upgrade to a new CNC router if new technology comes out.
You can also use Trust Capital's CNC Router Finance Calculator to calculate your estimated CNC router financing payments.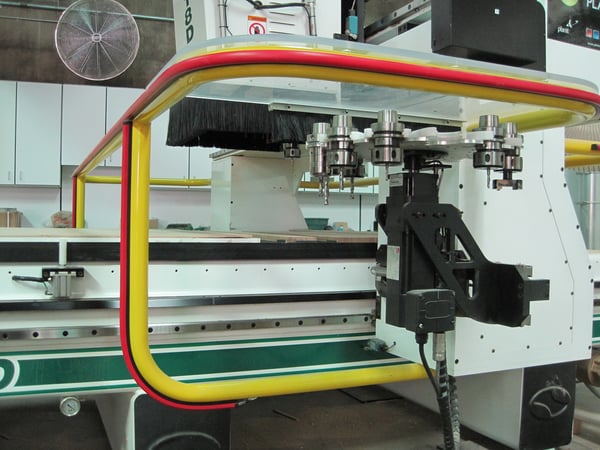 Take Advantage of Flexible Options
When getting CNC router financing, you should look for business financing options that are in your best interest. Fortunately, there are companies such as Trust Capital that can help you with your CNC router financing that you can repay with monthly payment solutions.
By hiring them, you can immediately purchase a CNC router and start generating working capital to pay for it over time. They even have Flexible Payment Plans for equipment loans, such as these:
$99 for the first 6 months: Requires only $99 to start.
90 Day Deferral: Offers payments of only $0 for the first three months.
Seasonally Varied: Matches payment plans to a business' uneven cash flow.
"Stepped Down" Equipment Leases: Payments mirror the declining value of the equipment.
Fast approvals online application only up to $500,000.00, full financials above $500,000.00.
*Standard products offer attractive Fair Market Value, 10%, and $1 buyouts and terms from 12-84 months.
Add on working capital to your equipment loan term up to 25% of the cost of your industrial equipment.
Benefits That Come with Trust Capital
While many equipment financing companies can provide terms that you can get by with, Trust Capital can help you fund your new CNC router better than most. This is because they also aim to help you save as much as you can during the process of CNC router financing.
Some of Trust Capital's benefits are the following:
Get up to $500,000 with basic information.
Same-day funding and pre-funding available.
Easy application process.
Terms up to 84 months.
All credit scores considered.
Flexible long terms & payment financing options.
Competitive interest rates.
Possible tax deduction – Section 179.
No prepayment penalties.
Low money down.
Add on working capital
soft costs covered.
Final Thoughts on CNC Router Financing for Musical Equipment Manufacturers
In this blog, I've introduced you to CNC router financing and how it can benefit musical equipment manufacturers.
A CNC router acquired through CNC router financing is as easy to maintain as it is to add it to your workflow. With simple maintenance, you can have equipment that you can rely on to produce high-quality musical equipment for years to come.
That said, it can be intimidating to think about CNC router financing through the Trust Capital site you agree to apply upon .
However, all you need to do is find the right equipment financing company to partner up with to set up your CNC router financing.
Fortunately, Trust Capital can guide you at every step. So, if you need help with CNC router financing, you can contact Trust Capital at (866) 458-4777.