Wondering why many manufacturing companies fail?
Reasons for failure range from confusion within the company management to equipment issues. The latter reason is particularly common… and very dangerous.
Having problems with your equipment can affect other aspects of your manufacturing company. For instance, if it affects the quality control of your output it can potentially give your company a negative reputation!
With that in mind, we suggest using equipment leasing. Equipment leasing can help solve potential problems without hurting your capital.
That's why today we'll talk about the reasons manufacturing companies fail. We'll also discuss equipment lease rates, as they can help address a common manufacturing issue.
Good Equipment Lease Rates & Other Solutions to Your Business Problems
There are many reasons why a manufacturing business may fail. However, most fail because of their equipment. Using failing or substandard equipment can affect the quality of the operation. This prevents the business owners from producing the best possible products.
In cases like this, it's best to use equipment leasing. It allows you to use the best equipment for your operations. Don't worry about the equipment leasing payments either! Many equipment leasing companies offer low equipment lease rates even on used industrial equipment.
We'll talk more about equipment leasing rates for manufacturing equipment and raw materials later. For now, let's discuss the most common reasons manufacturing businesses fail.
No Accurate Business Plan Was Ever Made
Many manufacturing companies operate without a precise business plan. That can lead to a lot of problems. A manufacturing business often works with other companies and different suppliers. It involves more than a few employees and operations. A manufacturing business ideas and business plan can help guide all of the components that make up the manufacturing business. Without it, errors are more likely. Not following a specific plan can cause mix-ups, even in your management. This can bring down your manufacturing company.
The confusion may even lead to errors and frustration. You may lose control of your employees and the different parts of your business. That's why you should have a business plan that you update every few months or so. Keeping it current makes sure everyone privy to it is updated on the company's goals and needs.
Make sure to distribute your business plan to the members of management, in particular. This will further prevent confusion.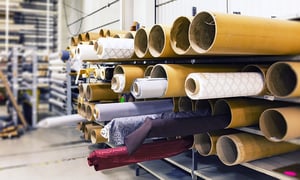 Failure to Market the Company
Many manufacturing companies fail because the owner failed to promote and market. Manufacturing companies need to build connections. This is the best way to distribute and sell products. You need to find good component/ingredient suppliers to produce the best products. You also need to make a partnership with a delivery or distribution company.
The best way to find business partners is by marketing your company. It can help you promote your products too. Many manufacturing companies are still using traditional ways of marketing. Those are still useful but it's best to do online marketing as well.
Many businesses are now taking advantage of the Internet for promotion. This allows them to reach their target market more easily. That is because online marketing is cheaper than its traditional counterparts. It can also help you reach your target audience instantly.
So my advice here is to look into more than one method of marketing. Try digital marketing if it seems like the traditional methods aren't enough. Consider looking into digital networking as well. This will help you reach more customers and possible business partners in no time.
Growing Too Fast
Many manufacturing companies grow very quickly. Expanding too quickly can benefit a manufacturing business in a lot of ways.
However, the uncontrolled growth of a business can also cause its downfall. Many manufacturing businesses fall prey to this. Unmanaged expansion can disrupt operations. You may end up with insufficient equipment and manpower. Sudden growth or expansion along the assembly line can also affect your working capital. Bigger businesses require more working capital for operating expenses.
If you can't meet those increased expenses immediately, this can cause financial instability. Your budget for your operations will be changed. It's likely that some parts of your business won't get the right amount of working capital in the confusion. So how do you fix this particular problem? By planning out every part of the expansion.
Run up a financial prediction of the costs and possible profits of expansion. This will help you get a better idea of what to expect from such developments.
It will also help you manage the way your business grows. That way, you can ensure it never expands so abruptly that it only jeopardizes itself.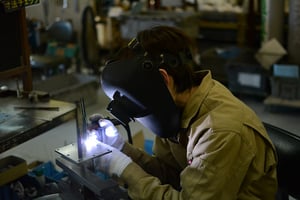 Equipment Failure
The several types of manufacturing companies also fail because of equipment failure.
Equipment is vital for operations in such businesses, so broken equipment is disastrous. It's among the worst problems a manufacturing production company can face. It can disrupt your operations and cost you a lot of money, for instance.
If you don't notice it immediately, it can also lead to you shipping out defective or substandard output. This will ruin relationships.
Many of your products can be rejected if they fail to undergo the right manufacturing process. If your products are pulled from stores, the fallout can mar your reputation forever. Fortunately, this problem is quite easy to solve. You just need to check your equipment often and replace it whenever needed.
Replace Equipment Regularly
It's important to replace the equipment regularly. This can prevent problems with your operations or finished products. Replacing equipment will often require a huge amount of money. However, you can make things easier for yourself by using equipment leasing.
Equipment lease rates are low, and it doesn't require you to pay huge money upfront. You're going to pay for the equipment on a monthly basis instead. Your payment generally depends on your agreement with the equipment leasing company. As long as you pick a good one with great equipment lease rates, you'll be fine.
There are many benefits to equipment leasing. If you choose to lease equipment, you can spare your working capital to finance other aspects of your business. Equipment leasing also allows you to replace the equipment immediately. Some equipment leasing companies will even provide no pre-payment penalties.
Pick the Right Equipment Leasing Company
Equipment leasing can benefit your business in a lot of ways. You just need to pick the right equipment leasing company. The choice of equipment leasing company is important. It can affect your equipment leasing agreement and rates. You could end up paying a lot more if you make a partnership with the wrong equipment leasing company. With that said, choose the one with low equipment lease rates.
But there are different factors that determine your equipment lease rates. Examples of this are your years in business and the value or quantity of your leased equipment. In most cases, though, the equipment lease rates will depend mainly on your credit score.
If you have a good credit score, you'll have low equipment lease rates. The opposite will happen if you have a bad score, let's say below 650.
Equipment Lease Rates Examples
If you're about to lease manufacturing equipment, it's a good idea to get it from a company like Trust Capital. They are one of the most reliable equipment leasing companies. They offer the best financial solutions for many types of businesses.
Moreover, Trust Capital offers the best equipment lease rates. Here's an example of their equipment lease rates in action. Let's say you have a good credit score (680+) and leased $100,000 worth manufacturing equipment. The following could be your estimated monthly payments and equipment lease rates with no payment due up front and a $1 buyout.
$3,068/month for a 36-month term. Your equipment lease rate is set at .03068
$2,380/month for a 48-month term. Your equipment lease rates is set at .02380
$1,968/month for a 60-month term. Your equipment lease rate is set at .01968
But what if you have a bad credit score?
If you have a bad credit score (625 and below), expect the equipment lease rates to be a bit higher than the ones above. That's because credit scores are among the factors equipment leasing companies use to set equipment lease rates.
To give you an idea, here are the possible equipment lease rates and monthly payments of a lessee with a bad credit score.
$3,608/month for a 36-month term. Your equipment lease rates is set at .03608
$2,943/month for a 48-month term. Your equipment lease rates is set at .02943
$2,553/month for a 60-month term. Your equipment lease rate is set at .02553
These are just equipment lease rates for a hypothetical scenario, of course. For an exact quote of the equipment lease rates you might get, consult with an equipment leasing company.
Final Thoughts on Equipment Lease Rates and business financing
In this blog post, we talked about the reasons why manufacturing businesses fail and how to address those issues.
Manufacturing businesses may fail because of various reasons. It could be a failure to execute a good business plan, bad marketing, or rapid and uncontrolled growth. In many cases, manufacturing businesses even fail as a result of the equipment they use being broken or outdated.
Operating with failing equipment can disrupt operations. This can prevent you from producing the best products possible.
Fortunately, you can solve this with equipment leasing. It can improve your operations without hurting your capital, particularly if you get a good deal on equipment lease rates. Most equipment lease payments are affordable, especially if you make a partnership with Trust Capital. They offer the best equipment lease rates in the market.
You can contact Trust Capital at (866) 4584777 to know more about equipment lease rates.