Having trouble securing manufacturing equipment loans?
Manufacturing equipment loans can have a lot of benefits for your business. It can help you acquire equipment to improve your operations.
Basically, manufacturing equipment loans allow you to acquire equipment without taking a large amount of money from your working capital in a single instant. If you're a strong borrower (meaning you have decent or better credit and some cash reserves), you may be able to access programs with little or no money down at all and get interest rates.
Usually, you're just going to repay the loan on a monthly payment basis, which keeps the expense more manageable. The repayment of the manufacturing equipment loans usually depends on your agreement with the lender.
At any rate, a lot of businesses are currently seeking manufacturing equipment loans. However, some of them find it hard to secure an approval for a loan because many lenders can be strict about their credit requirements..
If you're one of those failing to secure a loan, this blog post may help you. Here, we will talk about effective tips to land manufacturing equipment loans.
Getting Loans for Your Manufacturing Business
Getting manufacturing equipment loans can solve some of your company's problems. It can help you increase your sales because it allows you to acquire equipment to improve your productions and net worth.
But before you start looking for a lender that offers manufacturing equipment loans, you must first determine if getting an equipment loan can solve your problem and increase your businesses net worth.
That is, you need to determine if you really need an equipment loan.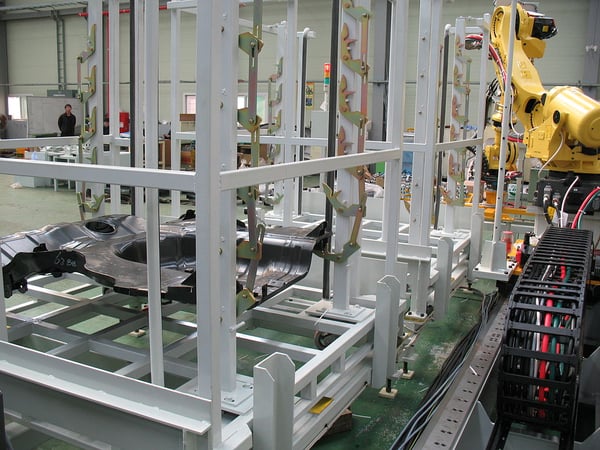 Do You Really Need an equipment Loan?
First, ask yourself if you need a loan for your business. What do you need to do that you can only achieve with it?
There are many reasons businesses may need a business loan.
Business owners can use the borrowed money to support the finances of their business operation. They can also use it to hire new employees, pay utilities, marketing campaigns or to acquire new assets.
Also, many business owners get a loan through the line of credit for acquiring the necessary equipment or machinery for their operations. The reason for this is that manufacturing machinery and equipment is usually expensive.
Purchasing equipment commonly requires a huge down payment to get the manufacturer to start building your equipment. Using their business's real estate and available working capital for equipment acquisition can cause financial instability.
But if they use manufacturing equipment loans, they can get the equipment they need without having financial problems.
Tips before You Get a business Loan
Manufacturing equipment loans are the best financing option if you want to own the equipment but don't want to shell out too much money in one go.
They're also easy to acquire because most manufacturing equipment loans usually have lower requirements than other business loans.
This is because the equipment you're financing already provides the security for the loan.
Since the equipment serves as the collateral, business lenders also give manufacturing equipment loans even to the credit-challenged companies that can prove good cash flow.
In that sense, it's relatively easy to get this type of business loan. However, you still need to be prepared to do some things to ensure its approval.
Some lenders are also stricter than others about their equipment loan qualifications. So you may need to do more preparation for those.
To help you secure your business loan, consider doing the following:
1) Determine How Much You Need
Before you get manufacturing equipment loans, you must first determine how much you need.
Banks and other business lenders like specifics. So make sure that you know how much you will need. If you know how much you can afford to spend a month on the machine you can use this calculator to determine how much equipment you can afford to buy.
Also, be prepared to describe how you're going to use it. Banks and other traditional lenders want to ensure that you can repay the business loan with future business.
That's why it's important to mention how you're going to use the borrowed money. Equipment lenders want to insure that it's mission critical for your business and not just a paper weight.
In addition to that, some equipment lenders only give loan approvals if the borrower has an upcoming or ongoing project. They rarely give loans without an assurance of ROI (Return on investment).
2) Prepare Information about Your Management
You need to prepare documents about your manufacturing company. Lenders want to know their client first before they approve the business loan application.
This is also needed so they can determine if their client can repay the manufacturing equipment loans.
Make sure to present or give a background of your company. Tell the lender important information about your operations, assets, business partners, and ongoing and upcoming projects.
You have to assure the equipment finance company that you're a manufacturing company that's operating legally. With that said, consider giving a resume of each owner or key employee and describe their functions and responsibilities. Especially if you're a start up company looking for an manufacturing equipment loan.
3) Prepare to Offer Collateral
Sometimes, lenders look for other collateral aside from the manufacturing equipment. This happens if you're borrowing a lot of money that you've never borrowed before and your financials barely support the request or if you have previous borrowing issues.
If you have bad credit issues offering collateral helps a lot. You can offer different assets to serve as collateral. Anything that will cause pain if you lose is good collateral.
With that in mind, make sure to borrow money that's somewhere near the value of the collateral that you're going to offer.
4) Prepare Your Credit Report
Most lenders of manufacturing equipment loans will run your personal credit history. As with the other documents mentioned in this blog post, lenders want to see your credit report to check if you have the ability to repay the loan.
The credit report can affect the lender's decision because it contains important information about your credit activities.
Usually, lenders will check your credit history first to see how you act on your financial responsibilities.
The lender's decision is based on the items on your credit report. So make sure to explain what happened to noteworthy items.
For example, explain your actions or solutions if your credit report contains negative items like a bankruptcy, a foreclosure, major collections or a huge amount of revolving debt.
The best equipment finance companies like to see at least 5 open trade lines that have been open for 5 years. Equipment lenders like to see 30% or less revolving debt utilization. If you have the ability to pay down your credit card debt before you apply for a manufacturing equipment loan. I suggest you do it because that will raise your FICO score and will make you look a lot less risky to the equipment lender.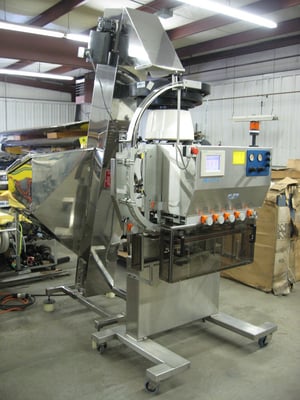 Where to Get Manufacturing Equipment Loans
Once you're done preparing the documents for manufacturing equipment loans, the next thing you're going to do is to find the best equipment lender.
There are different places you can go to get manufacturing equipment loans.
You can get an SBA loan from a traditional lender like a local bank. You can also get one from equipment financing companies.
The right choice depends on the situation of your business.
But to better help you, here are the common lenders to approach for manufacturing equipment loans.
1) Commercial Banks
The first option most people go to for manufacturing equipment loans is the local bank.
Banks always have money to loan. But they only give loan approvals with in 24 hours to those who have a great credit history.
There are only a few select banks that are willing to work with small and startup businesses looking for a business loan.
Apart from that, banks have a long business loan application process. The process also has tons of required document and paperwork. An SBA loan from a bank could take 2-6 weeks to get an approval. Some local banks have an equipment finance division and it could take a few days to get a decision.
There's no assurance that you'll get a business loan even if you have great credit. Banks typically want 20% down and sometimes look for collateral even on equipment loans to cover the risk of a debtor defaulting. Banks will typically do a blanket lien on your entire business if you finance a piece of equipment with them. Where an equipment finance company will not and just put a UCC filing on the equipment you're financing.
2) Credit Unions
Business owners also get manufacturing equipment loans from credit unions.
Credit unions are a smaller version of banks. They almost have the same structure when it comes to giving manufacturing equipment loans.
The only difference is that they are more willing to take risks, so they give business loans even to small and startup businesses grow.
Since credit unions are willing to give business loans to even credit-challenged companies and even a business owner, they typically only approve small loan amounts.
3) Equipment Financing Companies
Equipment financing companies are the most preferable options for most business owners. Unlike with local banks, business owners can get manufacturing equipment loans from them conveniently and easily.
Usually, equipment leasing companies have lower credit requirements compared to banks.
Most of them only require a fair credit score and they have a fast application process. There will be no lengthy loan approval process or paperwork.
Also, equipment financing companies like Trust Capital can give up to $300,000 with a simple one-page application. If you need more than that then more paperwork will be needed.
Getting Funds from Trust Capital
Trust Capital is one of the most preferred financial partners of many business owners. That's because this equipment financing company gives the best manufacturing equipment loans. They offer long terms up to 84 months with little to nothing down.
The business finance company gives the best interest rates on equipment financing and equipment leasing transactions. Unlike local banks and other equipment lenders, they have a fast equipment leasing and financing application process. You can get a no obligation approval with payment options in 2 to 4 hours.
Trust Capital's website has a single page application. Their clients can get manufacturing equipment loan approvals by starting there.
Aside from the fast equipment financing approval process, Trust Capital also provides fast funding's. Their clients can get the business loan funded within a few days with no pre-payment penalties.
Trust Capital also offers a financial solution to business owners with bad credit scores. This can help the companies with bad credit scores and bad cash flow with money down and collateral. As long as the customer can prove they have good cash flow Trust Capital will find a way to underwrite the business loan program.
Another reason why Trust Capital is the best business lender for manufacturing equipment loans is that they don't just provide the necessary funds. They also help their client use the borrowed working capital to maximize its use and return. They have an equipment plus cash program so you can borrow working capital on the same long terms as your equipment loan.
Trust Capital offers a sale finance lease back program for manufacturing equipment. So if you did pay cash for the equipment and realized it wasn't the best decision for your budget. It's not too late to finance that equipment to get the working capital back you need for payroll, marketing, etc. Trust Capital will buy that equipment back from you and lease it back to you on terms up to 60 months.
Final Thoughts on Tips for Landing a Manufacturing Equipment Loan
In this blog post, we talked about tips for getting the best manufacturing equipment loan for your business.
Manufacturing companies often get loans to expand their business. They need a large sum of money to support their operations. With trust capital you can get equipment plus cash for operations on the same equipment finance agreement terms.
Particularly, manufacturing companies need to get a competitive small businesses loan to acquire the equipment they need for their operations.
Most manufacturing equipment is very expensive. Using their existing capital to acquire equipment can cause an imbalance in their budget and can cause major problems for a businesses cash flow.
So to avoid financial problems, it's best to get manufacturing equipment loans. It can help a company acquire equipment without risking the sudden loss of too much available working capital.
Before start up manufacturing companies get manufacturing equipment loans, make sure that you prepare important documents such as your business plan and make sure you have above a 650 FICO score to get competitive terms in the market.
You can get manufacturing equipment finance from local banks and other traditional business lenders. However, there's no assurance that you can get a loan approval. They usually have strict requirements regarding their loans. They will usually try to talk you into an SBA loan that will take 4 - 8 weeks to get finished.
That's why it's best to get it from equipment finance companies offering finance solutions like Trust Capital. They offer the best manufacturing equipment loans on the market.
We invite you to call Trust Capital to speak with a manufacturing equipment loan specialist that can offer you a no obligation approval at 866-458-4777. Trust Capital can also give you many financing options subject to credit approval.