Company presidents and small business owners are usually hesitant to use their available cash to fund their acquisitions.
It is a normal sentiment. Nobody in their right mind would willingly use their liquid working capital reserves for large capital equipment acquisitions unless they do not have any other options.
Cash is still king in a lot of places these days.
However, in order to spur business growth, working capital outlays are totally necessary. Big companies and small businesses have to buy assets such as land, vehicles, and equipment necessary to expand. These items are usually not cheap.
The good news is that with regards to equipment acquisition, there are other options for these same entities to secure them without parting away with their hard earned cash.
As an equipment vendor provider, it is to your interest to offer options to these companies making equipment acquisitions. There is an option besides a straight purchase that you can pass along to your clients. This is called the equipment financing and equipment leasing.
In this blog post, we will discuss more about this vendor equipment leasing program.
Using a Equipment Leasing Vendor Program for Business Growth
There are a lot of reasons why big companies and small businesses like to hoard their cash.
It could be because they want to make sure that they are financially ready should there be emergencies. Another possible reason is that they want to look good for the banks and other financial institutions. A big amount of cash showing in the balance sheet is one way to go about this.
Or, they just simply are wise. Being financially liquid is being wise.
That being said, every company is always on the lookout for growth. Expansions, acquisitions, and diversification's all show growth.
They demand capital expenditures so that these milestones can happen. And the same companies are wise to look for options to undertake these. As an equipment seller, it is critical that this capital limitation of your clients be addressed. They can still acquire this same needed equipment even without imparting their hard-earned cash.
Most important of all, you still retain them as a valuable client and the relationship forged will be stronger than ever. They will be loyal to you as an equipment provider for you have helped them secure the assets needed to propel their business to greater heights.
You can set up an equipment vendor leasing program through the leasing professional in advance to offer equipment financing options to your customers. Customers can buy more pieces of equipment from you when they have an equipment leasing approval. Let us further dissect this particular method of equipment acquisition.
What is an Equipment Leasing Vendor Program?
An equipment leasing vendor program is a relationship between the equipment seller and the equipment finance company. They come together to offer custom, competitive and ethical business finance solutions to customers looking to acquire equipment from the equipment seller.
How Does an Equipment Leasing Vendor Program Work?
A business financing company will approve an equipment lease agreement between equipment vendor and acquiring company.
The equipment vendor will ship the equipment once the purchase order and pre-funding are received. Schedule of installation will be set and training regarding equipment use, if needed.
Once installation is successfully done, the business financing company contacts acquiring company for verification of this procedure. If everything is fine with installation, they pay the balance to the vendor and the equipment lease programs agreement officially starts.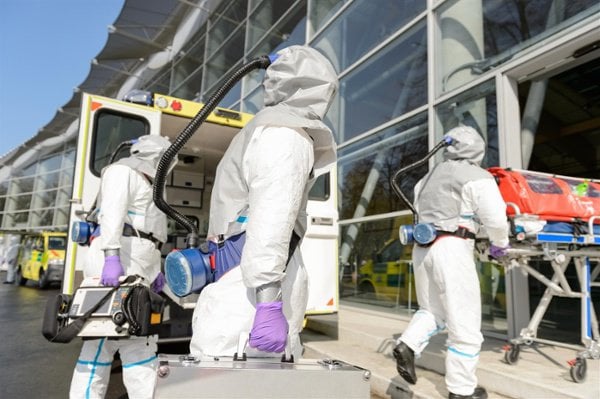 Why You Should Consider Leasing or Financing Vendor Equipment Acquisition?
Businesses shoulder additional costs if they are to expand their operations. Often, these expenditures demand lots of money to undertake. As mentioned earlier in this blog post, it is crucial for these firms to hold on to their cash for as long as they can.
An equipment leasing vendor program is a great way to help spur equipment sales for your business. By offering an equipment leasing program, you allow your customers to retain their capital. They do not walk out of your place of business empty handed. And you, as an equipment vendor, is realizing equipment sales plus a loyal customer.
It's a win-win for both you and your customers. There are other benefits when equipment is leased for both the lessor and the lessee. One, equipment acquired can be updated continually since this is not an owned one.
Companies and small business are not stuck with the same equipment for the life of the lease. You can make additional sales through this process since you get to offer an equipment upgrade in the middle and at the end of their equipment lease.
Two, equipment's maintenance can be rolled into the lease payment and be taken care of by the vendor. Three, better cash flow for the company. Instead of paying cash the customer has more buying power to buy more trucks and equipment that they need to complete their projects.
Finally, Under a FMV lease the lease payments being made by the company and small business can be deemed as tax deductible. If they structure it as a loan or $1 buy out lease can take advantage of Section 179 tax benefits.
These reasons are beneficial more for the acquiring company or small business.
However, as the equipment vendor, you are investing in this relationship and making more sales. These companies and small businesses will remain steadfastly loyal to you because you are taking care of them and their equipment during the life of the agreement.
Finding the Right Equipment Vendor Financing Company
It is imperative for the equipment vendor to partner with the right equipment financing company to offer business financing to their customers.
It would be ideal if this business financing company specializes in the same industry field the equipment vendor belongs to. This way, the equipment financing company understands the nature of the industry and can speak intelligently to the customers about the benefits of your equipment, the ROI on the equipment and the benefits of equipment financing & leasing.
Also, the right equipment financing companies to select usually have programs tailored for vendors in place already.
Custom Equipment Financing Payment Plans for Customers
Make sure your equipment finance partner can build competitive and flexible payment programs that will make the customer's say YES!
Here are a few good custom equipment financing payment plan programs to offer to customers.
$99 for the first 12 months: Requires only $99 to start,
90 Day Deferral: Offers payments of only $0 for the first three months,
Seasonally Varied: Matches payment plans to a business' uneven cash flow,
"0% Interest" for up to 60 Months with a discount from the equipment lessor & vendor,
"Stepped Down" Leases: Payments mirror the declining value of the equipment. This saves the customer thousands of dollars,
Extra long terms up to 84 months with no pre-payment penalty,
90 days same as cash, charge the customers 1% a month for the first 90 days, at the end decide to pay cash or roll into a lease.
Ask what your customers want and build a custom payment plan for their needs.
Subsidized Business Finance Program for Equipment Vendors
Build a low interest rate promotion with your equipment leasing partner is a wise choice for trade shows and end of quarter promotions. All of the car dealerships offer low rate offers such as 0% interest rate for 36 months. Equipment vendors can build a subsidized business finance program with an equipment leasing company to offer low rate offers to their customers. There are a few ways to achieve this and it involves the equipment vendor and the equipment leasing company offering a discount on the pricing to the customer.
Here are additional tips to consider when selecting the business financing company that you will be partnering with in providing equipment leasing vendor program.
Rapid Equipment Vendor Lease Processing and Other Services
Good equipment vendor finance programs should have a good back-office setup. An excellent IT infrastructure and systems are usually a good sign of this capability.
Processing an equipment lease application, if done by an equipment financing company described in the above paragraph, should be a breeze. Pulling credit and receiving quick decisions should be easy for a reputable equipment finance company. Especially for customers with good credit. Getting customers approved with bad credit for equipment financing is possible as long as the client can prove they have good cash flow every month and some money down.
Should the same equipment lease application be rejected, a good business financing company should be able to help the company or small business have this decision be overturned by working with them to strengthen the file to a business loan approval. Asking a customer for bank statements to prove cash flow to support the monthly payments can help approve a challenged credit customer for construction equipment financing.
Online Capabilities of the Vendor Equipment Leasing Company
The system of the business financing company should be able to accept lease application done through web access. And at the same time, said system should show if the same lease application is accepted or rejected.
Other information, which is important to the company or small business, such as payment and transaction information should be accessed through the web.
You'd ideally like to see these online capabilities with your equipment leasing vendor program.
Instant equipment Lease Proposals for customers customized by credit profile for the customer,
Instant approvals to instant e-docs to funding up to an app only amount,
Co branded web landing page for your website to promote business financing online,
Co-Branded application portal with easy apply button,
Sales, maturity, application and funded transaction Reports.
History and Experience is a Must for a Vendor Equipment Leasing Program
An equipment vendor leasing company with a good track experience in the industry to which the company or small business belongs to has an edge over others who don't.
They understand the intricacies of this industry and hence, they can relate to any concerns raised by acquiring firms with regards to the equipment lease agreements.
Lastly, a check if the equipment financing company's growth pattern in the industry that your company belongs to is a good way to see if you're in line with each other.
A positive growth pattern shows that they are doing a good job servicing clients in the industry. Check and see if they have good reviews online. See if they have any references and testimonials.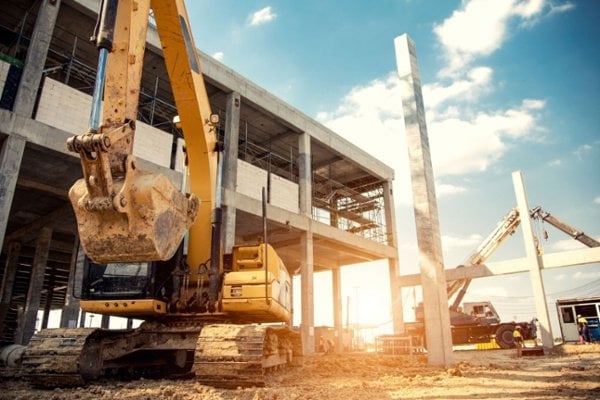 Starting Your Equipment Leasing Vendor Program
After identifying and securing the right vendor equipment leasing company to partner with, equipment vendors should start marketing this equipment leasing vendor program to target clients via email and co branded brochures. It's wise to send out a equipment financing proposal to give customers monthly payment options with every equipment invoice that's sent out.
Specialized materials that details equipment financing promotions and/or monthly payment term examples should be prepared.
Custom Designed Equipment Leasing Vendor Program Application
Co branded application forms can be prepared. Just make sure the equipment leasing vendor program application is short and sweet. If you do a private label business finance program, business loan contracts and other legal documents would have to be prepared and reviewed accordingly by legal experts.
These documents will be an integral part of the sales strategy promoting this program.
Custom Designed Equipment Leasing Calculator
A separate equipment leasing calculator can be provided to your sales team as a great sales tool for increasing sales. An excel document based equipment leasing proposal generator to an online equipment financing proposal generator should be apart of the vendor leasing program strategy. Business finance companies like Trust Capital have online tools where vendor partners can log in and generate business finance proposals for customers with up to 20 different monthly payment options on them.
This will make it easier for customers to estimate their monthly payment. Also, this can make them understand potential tax benefits and ROI of this equipment vendor leasing program.
Custom Marketing Paraphernalia
Separate brochures with appropriate marketing materials need to be designed for this program. Pay attention to market specific wording of these materials for they are important.
It would be ideal if custom equipment leasing plans are planned ahead for target clients.
Trained Personnel
It is imperative that sales and support personnel are trained in how to present this equipment leasing vendor program to clients. Answering questions made during face-to-face presentations or when calls are made to the office is important.
They should be able to explain to clients the mechanics of this program and its benefits. They have to differentiate this program with the straight up purchase option.
Final Thoughts on Using Equipment Leasing Vendor Program for Business Growth
As an equipment vendor, you owe it to your firm to help companies and small businesses grow. You have to present them with options that will enable them to go ahead with the equipment acquisition and at the same time, stay liquid.
Doing so will afford your company a loyal and steadfast customer. They will be with you for a long time as they embark on the road to progress and growth using the equipment you have generously provided.
So go ahead and form a great partnership with an equipment leasing company to offer them the best equipment leasing vendor program.
Why Work with Trust Capital for Equipment Vendor Leasing Programs?
Equipment vendor financing companies such as Trust Capital have built a good track record with this type of facility.
They would be more than happy to partner with you to offer an equipment leasing vendor program to your clients.
They would work with you in order to assess your client's suitability and capability with these business finance programs. They would advise you as to what is the best equipment finance program to offer to make your sales increase.
They would gladly assist your clients in filling out the equipment lease application and get the customer quickly approved for equipment financing. It will be easy and quick since they have a state-of-the-art IT system.
What are you waiting for?
If you want to know more about building a successful equipment leasing vendor program, please call Trust Capital at (866) 458-4777 and speak with a vendor leasing program specialist who will answer any questions that you have.