If you're a vendor of high-priced equipment, then you understand that it's often challenging to close a sale with clients not willing (or able) to pay all the capital upfront.
That's the reason why as a vendor, you need a vendor leasing program.
A vendor leasing program can help in preventing your clients from walking away from your company without making any purchase of your equipment. That's because this type of equipment leasing allows your client to use the equipment even without shelling out a huge payment and leaving a huge dent on their working capital.
Having a vendor leasing program is like having a captive finance company. The only difference is that the equipment leasing applications are handled by a separate company.
Vendor leasing program can significantly help you close more sales. Most business owners understand the risk of spending their working capital for purchasing costly equipment. Money-wise, they understand the value of leasing their equipment.
Again, a vendor leasing program is a working relationship between you (the vendor) and an equipment financing company who comes up with financial solutions for your customers. Hence, it is immensely vital that you make a partnership with a reliable and reputable equipment finance company.
In this blog post, I'll talk about how to find the right equipment finance company for your vendor leasing needs.
How to Offer Vendor Leasing

Businesses that operate with pricey equipment purchases and heavy machinery know very well the value of saving their working capital for a future crisis. They understand that using their working capital may put their business in jeopardy.

That's the reason why they usually reach out to equipment vendors who offer a vendor leasing program. They choose a vendor leasing program that can offer them competitive business financing solutions.

And as a vendor, it's important that you have a partnership with the right equipment financing company that will further improve the vendor leasing program that you're offering to your clients.

The right equipment financing company won't just handle the equipment leasing applications, they'll also give you assistance to help you reach the maximum potential of your business.

Indeed, partnering with the right equipment finance company will be a big lift for your business. But before I discuss more about finding the right equipment leasing company, let's first assess your business.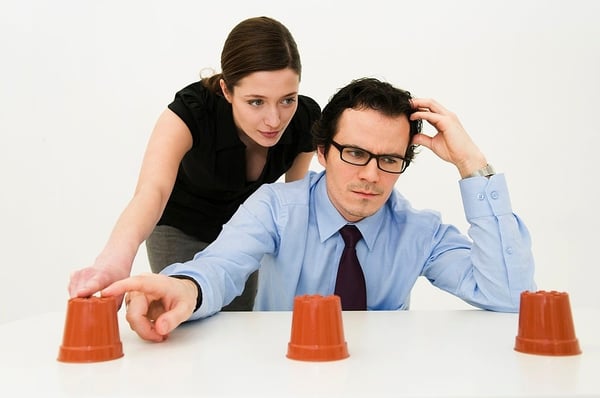 Find an Equipment Financing Company



Doing a deep, honest assessment of your business or company is the first vital step to perform prior to finding the right finance company. That is because the qualities and services offered by the finance company should match the needs of your business.

Also, equipment financing companies usually have criteria or requirements for their clients. If most of your customers are start ups then find an equipment lender that specializes in start up businesses, if your customers are large businesses then find a company that specializes in middle market financing, if your equipment is smaller than find business loan company that specializes in small ticket equipment financing.

Equipment financing companies often make partnerships with companies or individual vendors that are capable of helping re market the equipment if the customer defaults. At the cost of the lessor, of course.

After assessing your company or business, the next thing you're going to do is to find a reliable equipment financing company.

Thanks to the Internet, finding a business financing company has never been this easy. You can always do your research to know what equipment leasing companies are available in your area, or you could simply ask your colleagues or family if they have a company to suggest. Your partner doesn't need to be local because most equipment leasing companies have a national presence.

Upon finding a business financing company, you have to assess it very, very carefully. Check and see if they have the personnel, proven processes and resources to support all of your business.

Assess the Business Financing Company

You could find a lot of business financing companies online. But remember, not all financing companies are the same. Each company differ in terms of equipment financing programs, payment options, and requirements.

As part of the marketing cliche, most of these business financing companies will promise you to deliver good results. But in reality, they don't have the resources, processes and service levels to support you.

To avoid having a partnership with those kinds of leasing companies, it's advisable to check the Better Business Bureau (BBB) reports of a financing company.

In addition to that, look for the financing trade publications of the business financing company on the internet. You might also want to consider asking the following questions before making a partnership with a business financing company:


How long have you been operating in this industry?
How many partners, clients, and employees do you currently have?
Can you describe the screening process for your clients?
What risks are there for your clients that may cause a breach in the financing agreement?
What happens if your client breaches the financing agreement?
Can your company offer the longest and most competitive terms to our customers?
Do you have any partners or clients for third-party references?
Do you offer financing to start up businesses?
Do you offer deferred payments?
Can you pay us 100% of the invoice when the customer places the order?


The answers of the financing company to the questions above can help you determine if they're the right partner for your vendor leasing program. However, don't rely heavily on the answers that you're going to get from them.

You have to set certain criteria for choosing a finance company. You can also look for reviews from businesses who had connection with that financing company, and study what they have to say about that company. See who your competitors are working with and consider using the same one or find someone that will build a vendor leasing program with Trust Capital to beat the competition.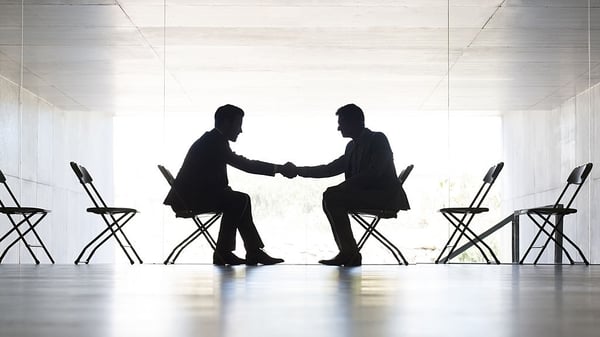 Making a Partnership with the Right Equipment Finance Company

It's important to be aware of specific attributes to look for when choosing the right vendor financing programs company. Usually, the level of customer service, responsiveness, ability to follow up with customers and get the deal done quickly and ethically can determine the future of your partnership with them.

So to better help you choose the right financing company, here are some things that you need to avoid.

Reliability as an Equipment Finance Company

It's best that you look for a company with years of experience and capable of handling different business situations. Don't ever make a partnership with a startup finance company. It's more likely that they'll struggle to figure out how they can help in the growth of your business.

Aside from that, don't make a partnership with a company that has a bad reputation from their clients.

Business financing companies that are small or just specialize in helping companies with bad credit get equipment financing options are the ones that only want to provide the necessary funds. Usually, they will just leave you on your own. They won't give you any suggestions or assistance on your vendor leasing program.

It's a clear indication that they don't have any intention in helping your company grow. They're just interested in collecting monthly payments.

Always Open for Communication

Great communication is key to a successful partnership. Therefore, your prospective financing company should have the time to establish a bond with your business.

Like what I've said earlier, the financing company shouldn't just provide the necessary funds. They should also help or assist you in your vendor leasing program. They should help build co branded brochures, go to trade shows together, help you build a landing page to promote equipment financing on your website, if not a fully automated equipment financing process for your website.

The finance company should give you information about your clients that are applying for a lease. In this way, you'll be aware of what's happening with your vendor leasing program. This will give you an insight if your company is doing well with your partnership with the financing company.

Have Knowledge in Your Industry

Since the business finance company is obliged to communicate with you, they're required to have a knowledge in your industry. It's a good idea to find an equipment finance partner that can help you approve start up businesses for equipment financing so you can sell equipment to new companies as well.

Make sure you find a leasing company that is experienced in your field of business. If the business finance company knows how things work in your industry, they can offer you a lot of assistance. They can help you improve your sales and production.

Additionally, your customers will be more satisfied if they're getting assistance from the business finance company. Aside from your company, the business finance company should also give your clients recommendations that can help them in reaching their business goals.

Equipment Financing with an Easy Application Process

Prefer making a partnership with an equipment financing company that has a short and fast application process. A slow application process may have several hidden fees or deficient lease terms. Most equipment leasing companies can approve a business with just a one page application.

Equipment financing companies have a shorter approval process compared to local banks. That's because they have fewer restrictions and requirements. Also, their business loan application process should accommodate different types of businesses.

Business finance companies such as Trust Capital have different finance programs for different types of business. They're approving financing applications regardless of the applicant's credit score.

Trust Capital takes the time to understand your needs and will create a Customized Business Financing Solution that will satisfy both your sales team and your clients.


Final Thoughts on Finding Financing Companies for Vendor Leasing

In this blog post, I talked about vendor leasing. Having a vendor leasing program is like having a captive finance company because it can also improve your sales. The vendor leasing program will prevent your clients from walking out of your company without making any purchase just because of having insufficient cash. Don't lose sales because your equipment finance company doesn't work with start up businesses. Don't lose sales to getting clients with challenged credit equipment financing.

However, you need to make a partnership with the right business finance company to ensure the effectiveness of your vendor leasing program. Create marketing campaigns together and find new and repeat business together.

With that being said, it's best to make a partnership with a reliable business finance company like Trust Capital. They will help you maximize the vendor leasing program of your business.
There are a lot of business financing companies on the internet. However, only a few of them are willing to go the extra mile with you to reach your business goals and increase equipment sales.

If you want to know more about a successful vendor leasing program, you can reach Trust Capital at (866) 458-4777