Planning to use industrial equipment leasing for your manufacturing business?
Today, many manufacturing companies, regardless of their size and type, choose to lease their equipment. This is often the case for industrial businesses who are looking to acquire new and state-of-the-art heavy equipment.
Despite being in an industry with a huge potential for growth, industrial businesses can still end up bleeding working capital due to the cost and number of equipment they need. Acquiring cnc equipment through machinery leasing easily helps these businesses avoid financial troubles and tons of paperwork.
Finding Industrial Equipment Leasing for Your Business
Industrial equipment leasing can help your business increase profit and decrease expenses. However, to ensure your success and return on investment, you need to get it from a reliable leasing company (or risk dealing with problems that can harm your company).
But before we talk about the best leasing companies, it's important to first understand what is industrial equipment leasing.
What is Industrial Equipment Leasing?
Industrial equipment leasing helps businesses to acquire industrial equipment without the risk of being financially unstable. It'll preserve your working capital and business lines of credit to make them available for other aspects of your operations.
Choosing to lease to acquire your needed industrial equipment can give you a healthier, more sustainable monthly budget. This is because machine financing companies offer industrial equipment leasing with flexible monthly payments.
But does industrial equipment leasing suit your operation? Let's take a look at the different kinds of heavy equipment you can lease.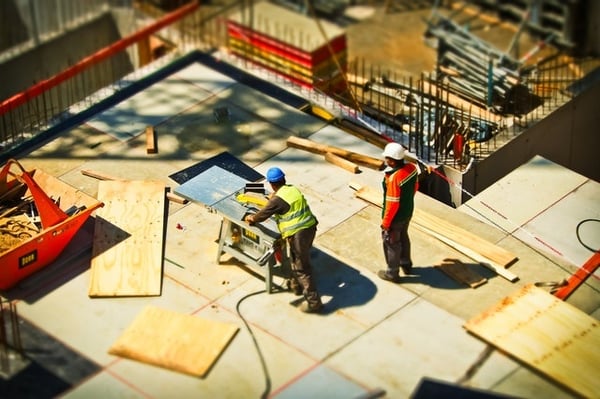 Industrial Equipment That You Can Lease
You can get any industrial equipment that you need through industrial equipment leasing. Below are common equipment that you can lease.
Aerial Lifts,

CNC Lathes,

Tormach,

Haas Mills,

Drills,

CNC Verxztical Lathes,

CNC Horizontal Lathes,

Embroidery Machines,

Engravers,

Generator Sets,

Generators,

Heaters,

Lasers Blowers,

Haas Lathes,

Mixers,

Paint Booths,

Presses,

Pumps,

Sanders,

Saws,

Scales,

Sewing Spreaders,

Surveying,

Vacuums,

Material Handling,

Silkscreen Equip,

HAAS Machine Tools,

Cutting,

Band saws,

Sanders,

Welding Units Compressors,

Punch/Press machinery Grinders,

Embroidery/quilting,

Textile Machines,

Woodworking Equipment,

Injection Molding,

Packaging and Production Tools, and

Chippers.
This is just a partial list of the industrial equipment that you can lease.
Remember to confirm the availability of the equipment you need with the leasing company before preparing your application and their requirements.
Prepare the Machinery Leasing Requirements
Industrial equipment leasing companies often require their clients to prepare a business license or active business entity with the Secretary of State. Sometimes, they may also require personal guarantees from all the owners.
When applying, make sure you have a minimum 625 credit score. Businesses with good credit score, no unresolved tax liens, and no bankruptcies within the last 7 years, get approved faster.
To ensure that your business is benefiting in its operations, it's advisable to find the best leasing company that offers industrial equipment leasing.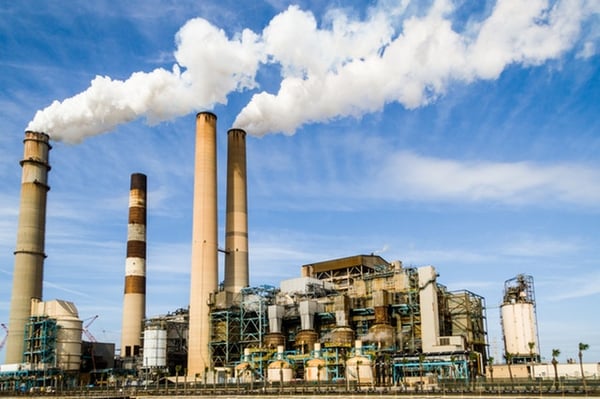 Getting the Best Industrial Equipment Financing
It's best to look for industrial equipment leasing companies that go beyond assisting you in acquiring the industrial equipment. Find and deal with business finance companies that'll also help you grow your business and offer full disclosure.
As much as possible, avoid dealing with cnc equipment finance companies with evergreen clauses. Evergreen clauses will automatically renew your contract if you don't notify the company before its end date, leaving you with unwanted expenses and possibly debt.
If they you have this on your contract, it's more likely that they are looking after their own business instead of yours.
To help you get the best possible industrial equipment leasing, consider approaching these companies.
Since 1957, Quality Leasing has been providing machinery leasing on personal automotive, office equipment, industrial equipment, vehicle fleet needs and etc to their clients. Many of their past clients claim that they're able to get competitive rates even if they don't have a perfect credit. They require a full financial package on all approvals.
They also finance vehicles for individuals and businesses valued between $5,000 and $200,000.
SLS financial, out of Kansas City, MO, is one of the good guys out there when it comes to leasing. SLS specializes in "tough deals". The business finance company makes a reputation in accepting applications from business with bad credits or startups. With just a simple application and three months bank statements you can get up to $50,000. Over that you'll need to submit a full financial package.
The leasing company Baycap from Redondo Beach, CA, finances traditional and nontraditional borrowers through multiple funding facilities.
Baycap does larger transactions (generally $75,000 and up) for companies and even startups. Their company can provide financing at very reasonable rates.
Banker's Capital from Northborough, MA, is another great financing resource. They finance any industry and offer rates that are reasonable even during hard-to-finance situations.
Instead of increasing rates, they increase collateral requirements to avoid heavily affecting your cash flow. The majority of their transactions range from $50,000.00 to $750,000.00. Banker's require a full financial package on every deal.
Trust Capital is currently one of the most reliable machinery financing and leasing companies in the country. The company uses a simplified application process to get you the machinery financing that you need as fast as possible. Trust Capital has the most competitive industrial equipment finance programs in the industry. They work with Good to bad credit customers. Trust Capital will approve start up companies looking to buy industrial equipment and have the best programs in the industry for start ups.
The company creates a solution that minimizes cost and maximizes return on investment, allowing your business to grow quickly. With an extensive experience within the resale community, the company can make upgrading more easy and flexible. Get qualified for buying out your loan at anytime after 18 months and only pay the remaining principal
Trust Capital will approve your company up to $50,000,000 with a full financial package but for your convenience will approve your company application only up to $350,000 for industrial equipment. Terms can last up to 84 months, Typically first payment only due up front with the signed loan documents and you can also get qualified for no payments for the first 90 days followed by the remainder of the term.
Final Thoughts on Finding the Best Industrial Equipment Leasing Company
Industrial equipment isn't cheap. Because of this, many businesses can end up making a dent in their working capital cash flow if they choose to purchase them with cash.
This is where industrial equipment leasing can be useful. Industrial equipment leasing can help you use and acquire an industrial equipment without using much of your capital.
There is no limit to the amount of industrial equipment you lease, although this depends on which company you decide to lease machinery from. Not all business finance companies can offer the equipment you need, so it's best to check the availability beforehand.
Before applying for machinery leasing, make sure that you have a credit score of at least 625. Aside from that, prepare your business' documents because the machinery leasing company may require it before approving your application.
To get the best industrial equipment leasing, try the companies listed above or you can contact Trust Capital at (866) 458-4777.