Looking to earn more from your trucking company?
You should consider scaling your trucking company, then. Doing this is one of the best ways to gain more profit from your trucking business.
But if you want to scale your trucking company, make sure you are committed. This requires a lot of hard work and dedication.
What's more, you should consider getting additional working capital to help you do it with low interest rates, like a trucking business loan. That's because you're going to ramp up your operations, and that costs money.
Scaling a business can be risky. Do it wrong and it could cause problems that could lead to the downfall of your trucking business.
With that said, it's best to evaluate your business before you get a trucking business loan or plan your scaling process.
Does your business have the capacity and capability for expansion? The answer to those questions will help you determine if scaling your business will be a good decision.
If you think you can handle the scaling process, then here's a guide on how to scale your trucking company.
Like I said earlier, scaling can cause more problems than triumphs if it's not done properly. You need to make changes to your systems and employees to scale your business the right way.
A single mistake could lead to different problems that could cause the downfall of your trucking company.
So, to help you avoid that, here's how to scale your trucking company with the help of trucking business loans offered.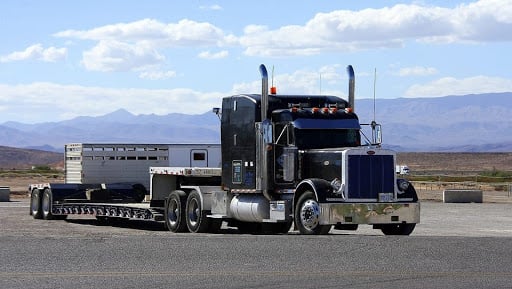 Evaluate and Make Plans
Before you get a trucking business loan or do any changes to your company, you must first evaluate and make plans.
Knowing your business's capacity and capability will help you plan your scaling process. Failing to do this can lead to problems.
For example, assume that your clients will be doubled or tripled overnight. Can your systems and operations accommodate your new clients?
If you're not sure about this, then creating a strategy is a must. Start by breaking down the elements of your trucking business, including the following:
Truck drivers,
Available trucks,
Truck maintenance cost,
Expenses for utilities,
Customer service, and
Office and trucking equipment.
That can help you identify which areas need the most improvement. That's because it shows your trucking company's weak and strong points.
Knowing the weaknesses and strengths of your trucking company will be helpful in creating a scaling strategy. Doing this will help you avoid experiencing bottleneck problems.
Hire Quality Employees
It's vital to hire quality employees for your office, especially if you have cash advance from a trucking business loan. The growth of your business will fail if you don't have people who can handle it.
Preferably, consider hiring experienced employees who can handle a large number of clients without affecting the quality of your operations.
Aside from hiring office clerks who can make a good impression, you also need to hire quality employees in your trucking operations.
Since you'll be expecting an increased number of clients, your trucking operations will inflate being an owner operator.
You need to hire experienced drivers. An experienced driver can minimise or avoid incidents or accidents completely.
Other than that, having experienced drivers will benefit your maintenance crew as well. They can work together to come up with the best solutions for maintaining your trucks.
Acquire Office and Trucking Equipment
Since the number of employees will be increased, it's logical to add more office and trucking equipment. This will further help you accommodate a sudden influx of clients.
Adding office and trucking equipment will also help you in your operations. They will allow you to finish tasks more efficiently and faster with good amount of cash flow.
However, make sure that you will have a trucking business loan to do this. Most office and trucking equipment is expensive.
Office equipment alone can cost $100,000 to $150,000. On the other hand, equipment for your trucking operations could cost from $15,000 to $100,000.
If you have a tight budget or limited working capital, you surely need to secure a trucking business loan.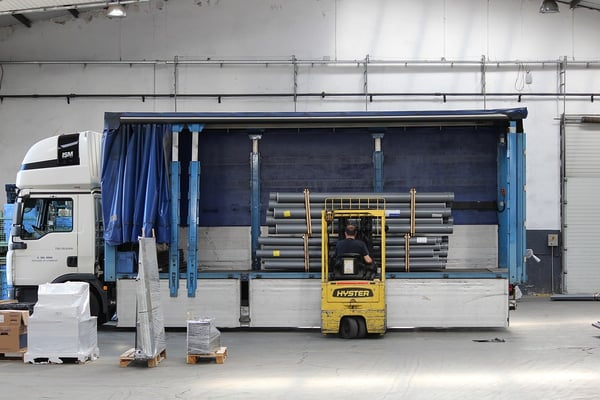 Use Reliable Trucks
To get the best performance from your experienced drivers, you need to use reliable commercial trucks. This can help you maintain the quality of your service even as your business is scaling.
Your truck fleet must endure all sorts of conditions to make sure that you can deliver the best service possible.
Having said that, try to avoid settling for average trucks, especially if you have funds from a trucking business loan. They could last for a while, but tend to break after frequent use.
It's best to look for reliable manufacturers to get your money's worth.
Keep in mind that trucks are very expensive. You could end up spending a lot of money on repairs if your trucks break down frequently.
So, make sure that you're going to get a good ROI from them to avoid having financial problems.
To avoid settling for average trucks, you definitely need to consider getting a trucking SBA business loan to increase your buying power. That's because the best trucks tend to cost a little more.
Secure Truck Funding
Scaling a trucking industry requires you to secure commercial truck financing. If you don't have extra working capital, your plans for scaling your business could fail. You don't want to have to start your entire trucking business against your credit card.
Remember, since you need to make changes, there will be a lot of expenses. So, to guarantee the success of scaling your business, consider getting additional working capital.
You can get a business line of credit from a local business finance bank. However, this won't be your best option if your business is in the startup phase or doesn't have excellent credit.
With that in mind, consider getting a trucking business loan instead. Many third-party lenders offer this with fewer restrictions.
A trucking business loan is often offered by commercial truck financing companies. They may even have a single page application that links up to your business checking account electronically.
The single-page application allows you to have additional working capital the same or next day.
You can get approval within the day from some business finance lenders. Once you get your approval, you may even expect to receive the funding in as little 24 hours with the flexibility of monthly payments.
Apart from that, this is your best option, especially if your trucking company is six months or older. You could still get a trucking business loan even if you have recently started your trucking business.
It's easy to qualify for a trucking business loan. Most commercial truck financing companies only look at your credit scores when deciding on your application.
Other than getting the trucking business loan, you could also consider business lines of credit. The business line of credit is easier to acquire than most types of business loan.
Aside from the fact that it's easy to acquire, a good line of credit also offers certain advantages. For example, Trust Capital's line of credit has no prepay penalty, no front-loaded interest, and all repayments are collected via ACH deduction.
On top of that, no collateral is required for business lines of credit such as these. You just have to prove that you've been operating for at least 6 months and have a 620 credit score.
Final Thoughts on Trucking Business Loan
In this blog post, we talked about scaling a trucking company with the help of a trucking business loan.
Scaling a trucking company with the help of a trucking business loan is easier said than done. It requires a lot of planning, preparation, and money.
You need to determine your company's capabilities and capacity before you proceed to your scaling process. After evaluating your company and the current trucking industry, be sure to secure a trucking business loan so you can finance the improvements in your trucking company.
To know more about a trucking business loan, contact Trust Capital at (866) 458-4777.