For any business out in the market today, there's many different ways to get a jump start or grow your business to take it to the next level. Whether you're just starting out or trying to level up your business, one of the quickest ways to accelerate growth is to use outside financing, like a tow truck loan.

A tow truck loan can be beneficial for both new companies as well as established towing businesses.
First let's explore the benefits of how using a tow truck loan can help a fledgling towing company and then we'll explore how established businesses can use it to grow their business.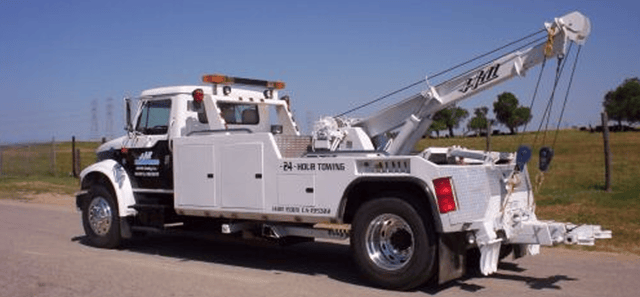 Using a Tow Truck Loan for a Start Up Towing Company

Starting any business is going to cost some kind of money or resource, but towing companies are going to have to deal with more significant star up costs than many other types of smaller businesses.

First, you have to know whether or not your towing company is one you want to start from home or jump straight into an office or garage setting. In many cases, it's completely viable to get started with a single tow truck and your own home.
The cost of a tow truck alone can be enough to set most people back quite a bit. Rather than dumping all of your cash into a single piece of equipment for your business, you can use a tow truck loan to acquire a tow truck and still maintain a certain cash reserve for personal use and business expenses. A tow truck loan is especially handy if you don't already have a significant amount of cash saved up, as most first-time business owners don't.

After getting a tow truck loan for your new towing company, you're going to have to look at other expenses like fuel, insurance, repairs, new equipment, legal matters within your city and/or state, marketing, drivers and more.
When you get drivers for your new tow truck company, make sure to get employee insurance. In the event one of your drivers gets hurt while not driving and decides to sue you.

You can begin to explore other financing options to pair alongside your tow truck loan to cover other business related expenses.

Before you commit to a brand new tow truck company, consider the following steps before writing a check or entering into any financial agreement:
● Do you have a list of all of the requirements you'll need to legally start a tow truck business within your city of residency? You will need to acquire the necessary permits within your city and/or state.

● Have you completed your Commercial Driver's License (CDL) testing? If you don't already have a tow truck or commercial vehicle, you may be expected to rent one in order to complete your test. If you haven't driven a tow truck before, you may want to consider a commercial driving school in order to learn and to complete the CDL test.

● Have you scoped out the types of tow trucks you will need for your business? Make sure you are looking for a high-quality vehicle to add to assets and using an inspector to ensure that the vehicle is running in the best possible condition. Remember, if your truck breaks down, you'll be out of business until you can get it fixed. Consider different options for purchasing equipment, such as a tow truck loan or financing.

● Have you acquired any kind of commercial insurance for liability? You'll want to make sure that your policy will cover not only yourself, but also your tow truck and your future clients. Double check to ensure that any coverage amounts will also meet the minimum amounts set by the state.

● Do you have a separate phone line for your business? As you'll be doing business primarily through your phone, and potentially while on the road, you'll want to make sure that you have a cell phone that has unlimited calling options.

● Have you done your market research to locate related auto repair shops or car dealerships that offer repair services? By establishing relationships with those businesses, you can tap into an existing customer base and have the opportunity to establish yourself as "the go to tow guy" within your area.

These are just a handful of ideas to get you started with your tow truck business. Using a tow truck loan can greatly reduce the initial setup cost of your towing business, but you want to make sure that you're taking the time to fully establish the rest of your business, too.
Taking Your Tow Truck Business to the Next Level

Once you've gotten your business established, or if you're already been doing business for a few years, have you taken the time to find ways to grow your business even further? Maybe you can utilize a tow truck loan to purchase more trucks, or maybe you need to expand your workforce to improve your customer service and take on working capital loan for your towing business.
It's amazing how fast a two truck business can grow once you get popular and/or land contracts.
Like all types of businesses, you have to stay nimble within your market and continuously look for ways to innovate and stand above your competition. There's a saying that goes along the line of "always try to put yourself out of business," and it's just as true for the towing industry.

While the core service of a towing company is the same across most markets and regions, and probably will stay the same for years and years, you still have to look for other ways to stand out from the crowd, or you may run the risk of an underdog (like you once were) coming up to take your market share. A tow truck loan is a great way to expand your business and compete with similar companies in your area.
Here's a few ways you can mix things up in your business to help you get your brainstorming going:

● Partner with your government. Most city governments have to deal with illegally parked vehicles or cars that have been abandoned. This is where you can come in, offering a service to do it for them. Be prepared to bid against other towing companies in the area.

● Offer additional services. While you want to make sure you offer your primary service as straight-forward as possible, you can offer additional "tiers" of service that have other perks for individuals that like a little extra convenience.

● Work with AAA to provide even more bonuses to your customers, which will help to establish you as a more credible towing company within your region.

● Utilize a tow truck loan to purchase another tow truck if your business is growing already. You can use a tow truck loan to upgrade your existing vehicle if your current vehicle just isn't cutting it anymore, or if you want to improve your bottom line by looking for trucks that are more efficient.

● Extend your regional service range. Once you've mastered a certain region and established a good foothold, you can start to expand the reach of your services to neighboring cities and counties. You'll have to weigh the cost of doing business with the rates you're asking for in those regions.

Contact Trust Capital today at 866-458-4777 to learn more about how a tow truck loan can help you get your business started, grow your business further, and other financial questions you have about financing a tow truck business in any capacity.