Are you thinking about upgrading your medical equipment?
People expect the best services from businesses in the medical industry. Each diagnosis, treatment, and procedure must be done carefully. And in order to provide the best services medical businesses must have updated and reliable equipment.
However, acquiring the most updated equipment will cost a lot of money.
This is why some companies settle on having cheap and outdated medical equipment. But this decision can put you, your business, and definitely your patients' lives at risk…. or at the very least make you inefficient.
Luckily, there's medical equipment financing. It can be used to help purchase or lease necessary medical equipment. But before you decide to implement medical equipment financing in your business let's talk more about it so you can see if it'll work for you needs.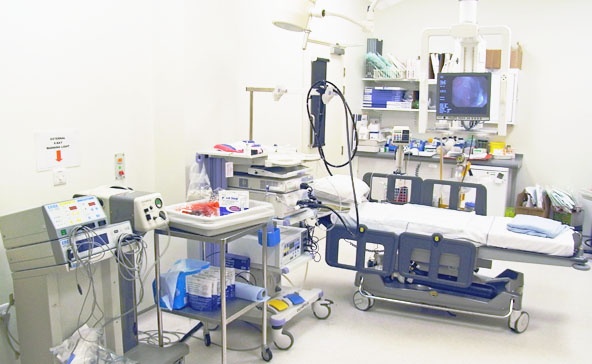 Evaluating Medical Equipment Financing
Before we dive into the ins and outs of medical equipment financing, let's answer the important question…
What Is Medical Equipment Financing
Medical equipment financing is where you can bring in new equipment without having to use up your capital. This can be done by using loans, leases, lines of credit, and tax-exempt financing options. This financing can help you purchase the equipment, make improvements, and procure technology that are critical to your ability to remain competitive without sacrificing your cash flow or bottom line. I can help you plan for a complex expansion, upgrade your equipment, or implementing a new EHR system.
Types Of Medical Finance
There are three types of medical loans, loans for doctors, dentists and non-individuals.
Loans For Doctors - This loan is usually expensive and it is designed for long-term contracts. If you are interested in purchasing expensive medical equipment, this loan is the best choice for you.
Loans For Dentists - Unlike loans for doctors, loans for dentists is specifically made for short term agreements. This loan is made for purchasing dental chairs, imaging equipment, dental autoclave, and other not so expensive medical equipment.
Non-Individuals - This loan is made to provide financial assistance to hospitals, nursing homes, pathology labs, diagnostic centers, private clinics, trust, societies, etc.
Medical Equipment Financing - This lets you purchase MRI/CT Scanner, X-Ray, dental chair, ultrasound, and other medical equipment. With a simple application, this type of loan helps you to easily purchase all the necessary and important equipment that you need.
Why Choose Medical Equipment Financing
So why choose medical equipment financing? If you choose to finance, you will be able to more easily purchase new equipment.
Aside from practising more effective medicine, state of the art medical equipment can also attract new patients. With new patients it will be easier and quicker to gain a return on your investment, and the annual income of your medical facility could be improved or doubled. So aside from giving financial assistance, medical equipment financing can also give a boost to your business' performance.
If you just started a medical business, it will be a good benefit for your business to have the equipment that can only be found in hospitals and laboratories.
Since you have the necessary tools, you will be able to perform many procedures and tests. Just like big hospitals, your patients will feel satisfied and safe with their experience in your facility.
The upgrades and improvements will bring stability to your business. New equipment can also help you provide better service… making it easier for patients to trust your medical facility.
What Are The Benefits Of Medical Equipment Financing
There are many benefits to having medical equipment financing. The biggest benefit being that you can offer improvements and new services to your patients.
The key is that upgrading and improving equipment needs a lot of money.
Here are some additional advantages that you can get for using medical equipment financing:
Credit decisions
Minimal upfront cost
Affordable monthly payments
Upgradable equipment
What Will My Medical Equipment Financing Payments Be?
Click here to access an equipment finance calculator to calculate what your medical equipment financing payments could look like.
Who Offers Medical Equipment Financing
If you choose to go the route of medical equipment financing then you can come across some challenges. Getting a loan from a bank may not be the best answer...you only have a fifty-fifty chance that you can get a loan from a bank, and the terms will often not be advantageous. And you probably won't be able to roll the soft costs like training into the loan.
There's also no guarantee on whether your application will be approved or not. And you'll also have a credit check showing up on the credit report… and thus possibly impacting your credit score.
Plus if you don't have A-credit you could be at a disadvantage. You'll likely be denied.
The better choice is to go with a company that specializes in medical equipment financing, such as Trust Capital USA.
Unlike banks, you can easily get a loan from Trust Capital USA. it starts by just filling out a one-page online application. You'll also be able to roll those soft costs into the financing, plus take advantage of many additional benefits.
The goal of Trust Capital USA is to provide affordable loan and monthly payments. This is extremely beneficial for startup businesses who may not have the financial history needed to secure more traditional loans. Trust Capital USA can fund 100% of the costs and they offer up to 60-month financing on software purchases.
The medical equipment financing specialists at Trust Capital USA will help you to take advantage of the state of the art medical equipment.
You can be assured that your business is heading in the right direction when you seek help and guidance from Trust Capital USA. They will help you get the best return on your investment. What more can you ask for from your medical equipment financing team.
Final Thoughts About Advantages of Medical Equipment Financing
By using medical equipment financing you'll be able to purchase new equipment that can "stabilize" your medical business (excuse the pun). The improvements to your medical facility will attract new patients and grow your business.
Medical equipment financing gives you an opportunity to not only improve your business but also to provide the best medical care for your patients.
If you have any medical equipment financing questions, please feel free to call us at 866-458-4777.