Let's face it…

Starting a business, much less a restaurant business, is hard. Very hard. Even giving your customers the best dining experience is also very hard.

There is a good possibility that you will run out of cash while startup work is not even halfway finished. Or, you simply run out of cash to sustain your operations while it is just beginning to make money.

You either underestimated venture capital required to secure the necessary facility with enhancements, equipment and provisions, or you added too many things to the initial plan. Either way, you are in a working capital crunch.

You need relief. Financial relief that proper financial management and micro ticket leasing can provide for your business.

That's why today I'm going to show you how to use micro ticket leasing in your business.
Making Use of Micro Ticket Leasing to Help Startup Restaurants

Micro ticket leasing can help address your financial shortcomings as you start your restaurant business.

Let's look at the benefits of micro ticket leasing, and how it can help you overcome the usual problems of startup restaurants.

Struggles of a Startup Restaurant

There is simply a lot of unforeseen circumstances that will happen as you are starting your restaurant business.

(Take note: problems may arise even before you start your operations.)

For example, you may need additional equipment in the kitchen to support the new menu your chef has revised countless of times. Or, it could even be as simple as adding additional personnel to support the breakfast hours or even redecorating the dining room.


At the end of the day, it all boils down to money... or simply the lack of it.

The good news is, breaking down your expenses can help you better manage your business finances.

Breaking Down the Expenses of a Startup Restaurant

The average restaurant startup costs may vary depending on the size according to every square foot, , location, and the menu of your restaurant. With that said, it's best to study where you will spend your working capital.

There are two major types of expenses that you need to consider in your breakdown list. One is the expenditure for utilities or equipment that require one-time payment, and the other is the expenses that recur on a regular basis.

One-time payment may include the following:
Lease security down payment,
Business licenses,
Legal/processing fees,
Building improvement,

The recurring or ongoing costs are the payments that you need to pay regularly such as:
Lease /mortgage payments,
Salaries of your employees,
Utilities,
Marketing and advertising,
Insurance permits, and
Misc. expenses like unexpected repairs.

All of these expenditures are factors that can deplete your startup working capital.

However, by minimizing your expenses, you can avoid hurting your working capital and keep most of it for the operation of your restaurant.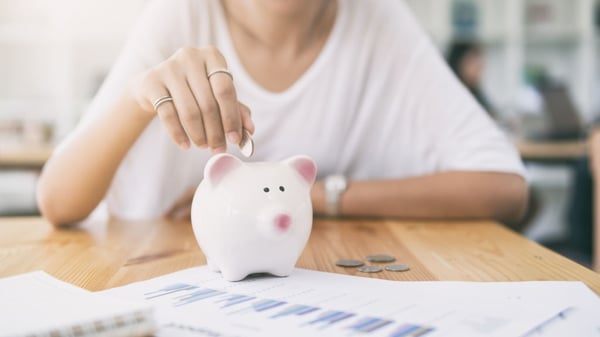 How to Minimize Your Expenses?

Breaking down or listing your expenses can help in preventing you from spending too much on a specific aspect when you open a restaurant. Other than that, when you assort your expenses, you'll be able to see things that are much more important and which are not.

It's crucial to avoid using your capital on improvements or equipment that won't give you a return on investment immediately. Prioritize on items that will sustain your operations running.

If this is not enough, then consider leasing equipment that needs to be replaced regularly.

Replacing Your Restaurant Equipment

It is a known fact that restaurant equipment are continuously being replaced or upgraded to meet quality standards of the united states. These standards are among the most stringent in any industry for it involves food service and items.

Severe penalties are levied should these be anything amiss here. You can even lose your business license should these issues not be addressed.

Also, replacing your equipment can ensure safety both for your employees and customers. Operating with faulty or worn-out equipment might cause incidents like fire or food contamination.

Financing Your Restaurant Equipment

Acquiring, upgrading, and replacing restaurant equipment is a challenge to most startup restaurants that offer because it's costly. That's why many restaurant owners decide to get external funds.

Aside from being a long and arduous process, it is not advisable securing business loans from a bank. They frown upon lending money to startups, much less one in food and restaurant industry.

Banks are usually hesitant in giving away a business loan to a startup business. That's because startup businesses have their business plan that usually don't have assets to cover for the business loan.

Since banks are strict on giving business loans, many restaurant business owners choose to acquire the necessary restaurant equipment through equipment leasing.

This specific type of leasing is called micro ticket leasing for restaurants.

What is Micro Ticket Leasing?

Micro ticket leasing allows startup business to lease equipment worth up to $25,000. This type of equipment leasing gives plenty of benefits to startup restaurant business owners.

Micro ticket leasing helps you acquire new equipment even if you have insufficient working capital.

Instead of shelling out working capital that can go to payroll and marketing, you'll pay low, affordable monthly installments.

The monthly payment might cost more when added up, but it can help you keep a healthy budget.

Yes, leasing equipment can contribute to the growth of your restaurant. Business finance and equipment leasing companies like Trust Capital offer micro ticket leasing to help your business grow.

If you're planning to use micro ticket leasing, consider getting it from Trust Capital.

Many business owners prefer Trust Capital because this company has:
Easy application process.
Fast approvals and fast business funding.
Considering all credit scores.
Gives flexible terms & monthly payment options.
Competitive rates.
Possible Tax Deduction.
Trust Capital has an online tool that allows vendors to put equipment financing on their website and offer business financing to their customers at the point of sale system.

If you're a vendor, adding the widget to your website can shorten the process of the online equipment leasing application. You can approve your client's application fast and get paid the same or next day.

The online application system approves deals from $500 - $15,000 in a minute. Then, the customer picks their monthly payment option.

During the online application process, some e-docs will be generated for the customer to fill out. After filling out the e-docs, Trust Capital will then fund your equipment vendor upon receiving the final invoice and getting your verbal verification.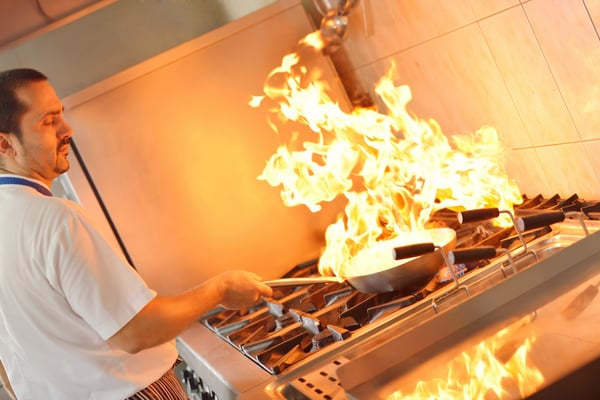 Purchasing Restaurant Equipment Through Leasing

There are two end of equipment lease options given by Trust Capital when considering acquiring restaurant equipment for your business. They are:
Fair Market Value (FMV) Lease

The $1 Buyout Lease simply means that you will pay $1 at the end of the lease and then ownership will transfer to you.

The equipment will appear as an asset on your balance sheet afterward.

When utilizing section 179 it's possible to deduct the entire cost of the equipment during the first year the equipment purchase was made for tax purposes.

For the FMV lease option, it is the other way around.

First, your equipment will not appear as an asset in your balance sheet. Second, you can write off your monthly expenses associated with the equipment lease as a business expense on your business taxes.

Monthly Payments for Micro Ticket Leasing

Most equipment finance companies offer different payment options for micro ticket leasing. Choosing the payment option that suits your business will help you have a healthy budget.

You can pay for the micro ticket leasing in fixed monthly payments on terms up to 60 months. You can also choose deferred payments.

Two payment examples on a $15,000 $1 buy out lease for a 36-month contract:
No payments for three months followed by 33 monthly payments of $525.34
$477.00 for 36 monthly payments


Two payment examples on a $15,000 $1 buy out lease for a 48-month contract:
No payments for three months followed by 45 monthly payments of

$398.17
$372.18 for 48 monthly payments


Two payment examples on a $15,000

$1 buy out

lease for a 60-month contract:


No payments for three months followed by 57 monthly payments of

$332.69
$310.38 for 60 monthly payments




Final Thoughts on Micro Ticket Leasing



In this blog post, we talked about how micro ticket leasing can help get you the final things to start your business or help you get the smaller things along the way quick and easy.

One of the most important factors to consider when starting a business is your working capital. Overspending or careless spending of your working capital can lead to future financial problems.

Assorting your expenses and planning your expenditures can help you keep a healthy financial asset. Having a line of credit around to draw on can be a big help.

Minimizing your expenses can also help you keep track of your money. Consider distributing your money to much more important things that appreciate that can give you return on investment such as hiring employees and marketing.

When acquiring small equipment upgrades, it's best to opt for micro ticket leasing instead of using your working capital. It doesn't require much upfront money, thus helping you save most of your cash. Most equipment lenders will offer deferred payments. So you don't have to make payments on your equipment lease for 90 days, followed by a term up to 60 months.

Since the equipment is leased, upgrading them isn't much of a worry. Equipment upgrades are usually made available by the lessor.

What's more, you can purchase the leased equipment at the end of your contract for $1 or it's then fair market value, with a possible purchase option.

Ready to Apply online for a micro ticket leasing? We invite you to call Trust Capital and speak with a restaurant equipment equipment lease specialist that can offer you a no obligation approval, run payment scenarios for you subject to credit approval and go over your tax benefits at 866-458-4777.