"Do
"Do I need equipment finance to update my IT equipment?" I need equipment finance to update my IT equipment?"
If you're asking yourself that question, then you're probably in a position where new IT equipment is already necessary. Equipment finance is vital when planning to acquire IT equipment. I need equipment finance too when I upgrade IT equipment in my company. You see, IT equipment isn't cheap.
Unfortunately, it also depreciates quickly. That means it needs to be replaced often yet is also hard to dispose of, making its replacement even more expensive. You might run out of working capital if you use it to acquire IT equipment. That's why you may end up saying, "I need equipment finance."
Equipment finance can help you avoid having working capital and cash flow problems when you change your IT equipment. Today, we'll go over how this type of financing can help you mitigate IT equipment expenses.
Getting Equipment Financing for IT Eq
uipment
You shouldn't hesitate to get additional funds whenever you foresee large expenses on the horizon. Equipment finance in particular can offer several benefits to your business.
I've seen this firsthand, being someone who once thought that he never needed to borrow money for his business. But eventually, I realized that I need equipment finance. I need equipment finance because it helps in acquiring what I need for my business's operations. Also, I need equipment finance because it helps me have a healthy budget.
Those are just some of the reasons I need equipment finance. You can get a lot more benefits if you use the equipment finance you get properly. I'll show you how to do that here, as I said earlier. But first, I'll talk about why you or I need equipment finance to acquire IT equipment in the first place.
Why Invest in IT Equipment
If you're a startup company, you shouldn't hesitate to invest in good IT equipment. You should consider this even if you have only a limited amount of working capital. Every type of business needs to use IT equipment. Nearly all operations involve some form of IT equipment usage, after all.
That's because IT equipment itself comes in so many forms and with many functions. There's IT equipment that can be used for security, communication with clients, marketing, or improving your operations. But even if you already have IT equipment, you should also consider upgrading or replacing it regularly.
IT equipment tends to break after heavy use. Having failing or broken IT equipment can affect your operations in a bad way. That's why you should update it even if you don't have enough working capital. It's necessary to bite this bullet if you don't want worse problems affecting your operations and potentially, your profits.
Fortunately, there's always equipment finance. Most business owners simply need to admit "I need equipment finance" when it comes time for them to update their IT equipment. But even if you decide "I need equipment finance for this", you should update IT equipment strategically. To help you do that, here are some things to consider when upgrading IT equipment.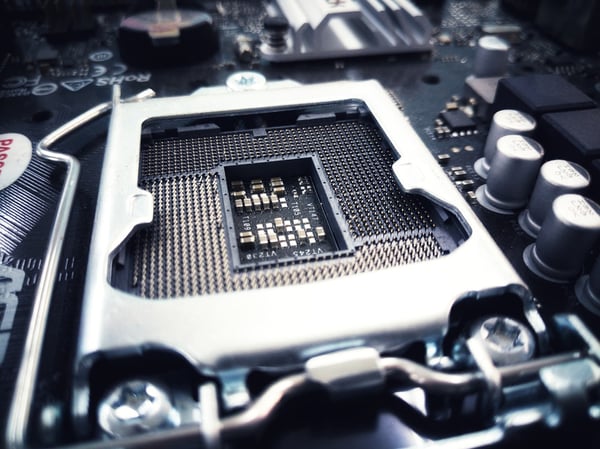 Things to Consider When Upgrading IT Equipment
First, as I've already noted, you have to keep in mind that upgrading IT equipment is expensive. Depending on the size of your operations and your IT needs, it can cause an imbalance in your capital.
So make sure you have enough working capital (or enough equipment financing assistance, anyway) before you upgrade IT equipment in your business. Once you have acquired new IT equipment, try to use it properly to maximize its use so you can get a good ROI from it too. This is important because all IT equipment has a shelf life.
You want to make the most of that equipment before it hits its "expiration date". Once it does, outdated IT equipment can slow down the work of your employees, cause disorganization, and more. With that said, consider replacing and upgrading your IT equipment after a year or two. This can prevent you from using faulty IT equipment that can cost your business dearly.
Take note that new models of IT equipment are generally released every year. In the main, the new ones are more powerful than predecessors. That's why it pays to update IT equipment. Not only do they help your operations stay effective, but they can help your business become more efficient too… which may even lead to savings!
However, since new models of IT equipment are more powerful, they cost more to acquire too. This is why many business owners end up saying "I need equipment finance" when replacing IT equipment.
To give you an idea about it, let's discuss the cost of IT equipment.
The Cost of IT Equipment
No matter what business you're in, you very likely need a lot of IT equipment in your office. Here are the most common pieces of IT equipment in offices nowadays:
An Internet modem,
Router,
Network switch,
Uninterruptible power supply (UPS),
VoIP phones,
Desktop and notebook computers,
Headsets,
Servers,
Printers, and
Projectors or monitors.
Upgrading the aforementioned IT equipment is expensive, especially the desktop or notebook computers. The cost of desktop computers ranges from $300 to $1500, for instance. The price depends on the computer's specifications.
Depending on the size of your company, you may need to acquire multiple desktop computers. You may not be able to afford this by yourself but if you get equipment finance, acquiring them won't be a problem. You see, if you choose to use equipment finance, you will be augmenting your capital with additional funds. This will increase your buying power, which explains why it may be useful to avow, "I need equipment finance."
The assets you acquire through equipment finance will be in your possession too once you're done repaying the borrowed money. Repaying equipment finance shouldn't be a problem either. You can arrange different payment options with the equipment financing company. Usually, you can pay for the equipment finance monthly, quarterly, semi-annually, or annually. There's also a 90-day deferred option for some equipment financing companies.
You can arrange a payment option that matches your revenue so you won't have financial problems while repaying the equipment finance.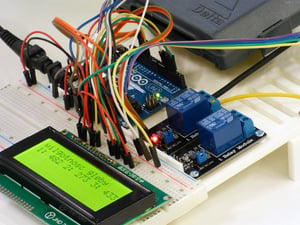 Upgrading IT Equipment
Equipment finance can help you acquire the IT equipment you need. However, you should use it strategically. Like I said earlier, upgrading IT equipment should be planned. Otherwise, the costs for it can very easily balloon out of your control.
With that said, you need to plan how you're going to acquire IT equipment that needs to be replaced immediately.
You can choose to buy used IT equipment. These are cheaper than brand-new IT equipment. But note that you're probably going to have a hard time disposing of used IT equipment, as I said before. This type of equipment depreciates quickly because new models are coming out regularly. Again, this is why I myself found it easier after I admitted to myself that I need equipment finance. The cost can be prohibitive for small- to medium-sized business owners otherwise.
When you admit "I need equipment finance", you make it possible to save your working capital for other costs or emergencies… even as you get the IT equipment you need to keep operating.
Best Manufacturer of IT Equipment
Apart from choosing between buying used or brand new equipment, you also need to consider getting it from the best IT equipment manufacturers.
Don't risk spending your money on cheap IT equipment. Cheap IT equipment tends to break after heavy use, and most of your IT equipment should last for at least a year. That's why it's important to buy IT equipment from reliable manufacturers. That way, you can be sure that the IT equipment that you'll get is of good quality.
Having that in mind, if you're about to acquire IT equipment, make sure that it's from manufacturers like the following:
Microsoft - Their company is known for selling operating systems, software, and IT equipment. They are one of the most popular IT companies, which tells you many people trust their products.
IBM - International Business Machine (IBM) is known for cloud computing, cognitive computing, data analytics and Internet of Things technology, IT infrastructure and security. Today, a lot of their hardware is used by large enterprises. They are known in the corporate world for custom-built supercomputers and large server systems.
HPE - Hewlett Packard Enterprise is one of the best-known technology companies. They are known for their IT equipment but they also offer services such as cloud solutions, data centers, and workplace applications.
Dell - Dell is another well-known computer technology company. Their company develops, sells, and repairs computers.
How to Acquire IT Equipment
Now that you know where to turn to find the equipment you need, let's talk about how you can get your hands on it.
Obviously, you can use your capital to acquire IT equipment. This is a risky move, however, because as I said before, the necessity of regular IT refreshes makes it costly. You could lose a lot of money if you use your working capital to acquire IT equipment every time it needs upgrading if you have many employees. It's also impossible to sell the IT equipment near its original price, making recouping expenses difficult.
In that case, you should admit to yourself, "I need equipment finance." Getting funds from third-party equipment lenders is the better option in cases like these.
When you say "I need equipment finance", you make it possible for yourself to get the financial assistance you require to preserve your operating capital. That's hugely important for many small or young businesses. Now, whenever I need equipment finance, I go to equipment finance companies. That's because the other main option, banks, aren't inclined to lending to young businesses.
Equipment finance companies have lower application requirements, by comparison. That means even startups or relatively small companies have a chance of getting the money they need from them. You can easily get additional funds through equipment finance if your own business is in order. The approval of your equipment finance usually depends on your credit score.
Most companies give equipment finance to business owners with a credit score of at least 600. If you have a low credit score, you can still get funds, though. However, you will have to pay higher interest on payments if that is the case. Still, it's better than not getting any help at all after you've admitted to yourself, "I need equipment finance." You'll have to provide three months of business bank statements to prove you have the cash flow every month to make the monthly payments.
Final Thoughts on Why I Need Equipment Finance
In this blog post, we talked about why business owners may say, "I need equipment finance to acquire IT equipment." Every business needs to have IT equipment. Technology can help your operations to be more efficient and is often a requirement of commerce nowadays.
However, not all businesses can afford IT equipment because it can be very expensive. Also, IT equipment has to be replaced or upgraded regularly for a business's operations to proceed as usual. This is when business owners like me admit that I need equipment finance. I need equipment finance if I am to keep my business running as usual, after all.
In fact, most business owners will say at some point, "I need equipment finance." This type of financing is easy to acquire and repay, particularly if you go to a good equipment financing company. Most equipment financing companies have lower requirements compared to banks. The best ones can also be fairly flexible about your payment options for your IT equipment financing.
So, if you've already told yourself "I need equipment finance", don't hesitate to find the equipment financing you need. If you have more questions about equipment finance options to upgrade your IT equipment contact Trust Capital at (866) 458-4777.