Do you need extra capital to grow your business?
Having your own business is no easy feat. While every single one starts with a good idea and plan, these often fail due to the inability to meet the challenges that come with it.
One of the most common roadblocks is startup business funding. Without enough funds to start and maintain the business, it's almost certainly doomed to fail.
Fortunately, financing companies now offer solutions to this problem. Startup business financing is an ideal way to acquire the capital needed to reach business goals.
Today, we will discuss what startup business financing is and how to obtain it when you plan for a business with your friends and family.

Ways to Get Capital for Startup Business Financing
The first months and years of operations are the most crucial for any business. During this time, many small business owners make the mistake of overspending and subsequently putting the business' future at risk.
To avoid this, it's wise to save your capital by utilizing startup business financing. But before we elaborate more on this, let's first define what capital is.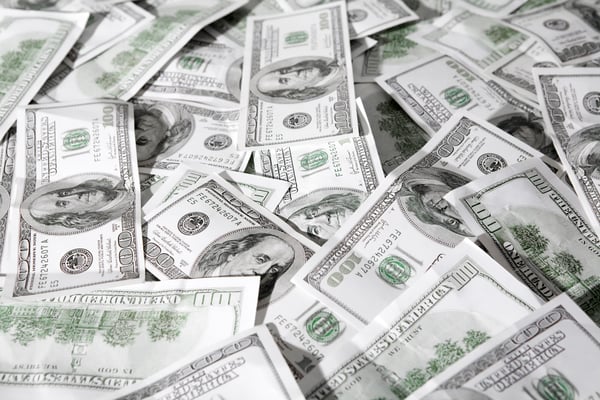 What is Working Capital
for Startups

?

Working Capital is money needed to finance a new business, and is typically used to:
Lease or rent a commercial space,

Get business permits or licenses,

Hire and pay new and existing employees,

Buy equipment, and

Market their business.
Capital is used to finance every aspect of a business' operations. Because of this, it needs to be sufficient to support the first few months, or even years, of operation.
However, access to such funds can be difficult to come by for many businesses. If you're one of them, read on to find out how you can go about financing your startup business.
What is Startup Business Financing?
Getting financial assistance from traditional lenders is close to impossible for startup businesses due to strict policies. Hence, they must look elsewhere to acquire necessary funds to start the business.
This can be done through startup business financing from financing companies. Aside from having less requirements, financing companies are also able to customize their services to suit your unique business goals.
However, as with traditional lenders, rates offered by financing companies are dependent on several factors.
Factors That Affect Financing Rates
Your rates and monthly payments for startup business financing largely depend on your personal credit score and credit history.
Usually, business financing companies give lower rates to businesses with a credit rating above 650. However, large down payments can also help lower rates even further.
On the other hand, high monthly payments can be expected if you have low credit and do not make a large down payment.
Aside from these, financing companies also look for collateral, such as deposits, home equity, and existing equipment to ensure you can cover the monthly payments and mitigate the risk on the loan.
Monthly Payments for Start Up Equipment Financing
Partner with reliable companies such as Trust Capital, which has a start up equipment financing program that will work with your business' finances. These programs ensure you will be able to repay your equipment loan with ease.
For example, the following are some of the programs Trust Capital USA offers, along with their expected monthly payments.
Application Only Program for Good Credit
The application only program with 6-12% rates is often offered to businesses with at least 650 FICO score. Businesses who choose this could receive a loan up to $100,000 with just a simple one page application or could provide a full financial package for an equipment lease up to $50,000,000.
On a $100,000 equipment loan. If you have a good credit score and stable cash flow, your monthly payments for a 72-month contract will be $1,657. One payment due up front and no buy out at the end.
Financing for Business
es with

Bad Credit

Even if you have a low credit rating of between 600 - 650, you can still receive startup business financing. Unlike other equipment financing companies, Trust Capital helps businesses with a credit rating below 650.

This program offers higher interest rates - roughly 13-35% - with potential personal loans given up to $150,000 with just a simple one page application and three months bank statements.

On a $150,000 equipment lease. If you have a low credit score and stable cash flow, your monthly payments for a 60 month equipment lease contract will be around $3,998.

Full Financial Package for Large Loans

Lastly, Trust Capital offers large equipment loans for start up businesses that require a full financial package over $150,000. Rates for this program start at 5.75% and can be extended up to 120 months.

On a $250,000 equipment loan for start up businesses with good credit will pay around $2,745 a month for those 120 months.
Final Thoughts on Startup Business Financing
In this blog post, we talked about startup business financing. Businesses, particularly startups, require large capital to fund every aspect of their operations.
Since traditional lenders rarely give loans to start ups, business owners look for financing companies, like Trust Capital, that offer startup business funding. This type of equipment financing can be customized to your business' unique financial situation.
Trust Capital offers different payment programs for startup business financing such as:
Application only program for good credit up to $150,000,

Financing for business for bad credit, or

Full financial package loans for the lowest rates and loan approvals over $150,000.
Learn More About Financing for Startup Businesses and Get Started Today
To learn more about startup business financing call Trust Capital at 866-458-4777 and speak to a live person about equipment financing options for your new business.