Looking to find out how a captive finance company can help increase your profit?
When your business offers costly equipment, you should expect that closing deals might be a little harder than normal. The lack of sales or clients can put the future of your equipment manufacturing business in jeopardy.
To avoid that from happening, consider having a captive finance company. This will provide funds to your customers to give them the cash they need to purchase your products.
You may be wondering, "how exactly will this help increase your profits?"
In this article, we will discuss how captive finance works and how you can establish one for your equipment manufacturing business.
Things to Know About a Captive Finance Company
To be able to fully maximize the usefulness and effectiveness of a captive finance company, you must first have a clear understanding on what it is and how it works. This can also help you avoid potential problems or issues that may arise during the planning and execution processes.
With that said, let us now begin by defining "captive finance company."
What Is a Captive Finance Company?
A captive finance company is a subsidiary of a parent company that provides financial assistance to customers in need of help.
It's a great method of boosting the parent company's sales, as they provide an alternative source of funds for clients to make a purchase.
Advantages of Having Captive Finance Company
On the parent company's side, a captive finance company offers huge benefits, such as:
Having steady income,

Being able to make "loans" that don't require any up-front money,

Having increased sales chances and

Acquiring the benefits of profits from said financing sales.

Offering Equipment Financing to Clients
Some companies — regardless of size and years in the business — still find it hard to have access to loan to buyers from bank. Almost 30% of all equipment sales by manufacturers are financed by the manufacturers captive finance company or its equipment finance partner.
Still, you must put up some effort into winning clients. Building customer relationships and improving customer retention are keys to establishing financial services on the basis of capability.
Indeed, having a captive finance company will benefit your business in different ways. But do you know how to start your own finance subsidiary?
Step up Your Captive Finance Company
First you need to decide if you're going to use your own operational capital to lend to clients, go out and borrow money so you can lend to clients or partner with an equipment financing company like Trust Capital to build a captive finance program with a pool of equipment lenders with full scale banking solutions.
.
When planning your Captive financing company with your own money and its programs, consider these tips:
Speed of processing business

. Business owners prefer closing deals with companies that are quick to process their requests.

Choose to have a captive finance program

. By doing this, you'll be offering services familiar to a direct "lender" of financing. Cash will come from the other lenders instead of having to get it from your own bank account.

You may

opt to lower your qualifications and requirements down a bit

and just have your clients sign certain documents. However, ensure that both parties will come to an agreement and require nothing more or less.

You can also

offer special rates and terms

that are unique and original. This will increase your chance of getting clients immediately.
Since you're operating like a direct "lender" of equipment financing, you need to find the right financial partner to support your operations. Here are some tips for financing options you have for your captive finance company.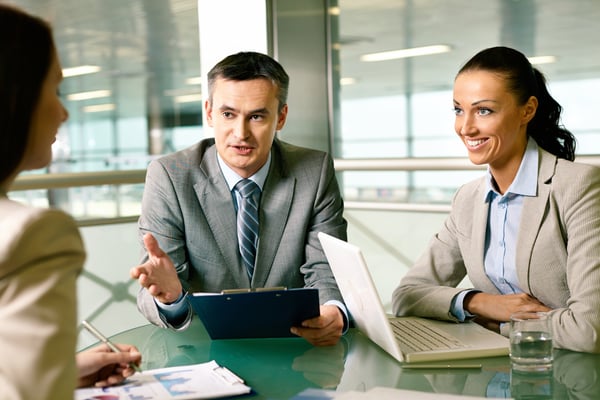 Financing Your Captive Finance Company
Expect that a captive finance company will need a large sum of capital, especially during the early years of its operation. You will still need money whether you're starting up as an independent provider of financial funding, or as a direct wholly owned subsidiary of your original company.
Using the available capital of your business might bring potential problems in terms of cash flow. That is why many companies often turn to loans to start their captive finance company.
How to Get Financing?
If you have insufficient funds to be able to run your own captive finance company, there are financing companies out there that can provide assistance — a great example being Trust Capital could help you with a low rate and ten year term SBA loan.
Trust Capital creates partnerships with banks and equipment manufacturers to ensure the best possible captive finance program for you. However, some information regarding your company are required before approval of application.
Determine if your credit score, time in business, the frequency of customer purchases, and business stability can land you a deal. Financing companies use these aspects as bases for approving loan applications.
Tips for Choosing a Captive Financial Partner
Choose a company that can provide different options that can help you gain the best return on your investment.
With that said, look for financing companies that show:
Pre-funding terms,

Flexible terms for clients,

Quality customer service,

No hidden fees,

Good early prepayment options,

Ease & convenience of doing business,

Smooth process, and

How fast they can get funds.
In addition, look for a financing company that can offer 100% pre-funding if possible or immediately after the equipment delivers and installs.
Final Thoughts on Increasing Profits with a Captive Finance Company
In this blog post we discussed how a captive finance company will increase your profits by preventing your customers from walking away without making a purchase. This happens by providing the funds your customers need to purchase.
You can get a number of benefits from a captive finance company. Examples of these benefits are mainly concerned with increased chances of making a sale and better customer service.
Because of these advantages, many firms choose to have their own captive finance company. If you're planning to have yours as well, just remember the tips we have provided in choosing the right equipment finance partner.
If you want to get the best equipment finance partner, call Trust Capital at 866-458-4777 and discuss how to get funds for your captive finance company.