Are you looking to purchase software for your business?
Procuring new business software can have a lot of advantages for your business. Among those, it can help improve the productivity and efficiency of your business.
Almost everyone is relying heavily on technology. Businesses nowadays use business software to help advertise, make transactions, communicate with their customers, and much more.
A business without the right software for its computers is a huge mistake. But sometimes software can be very expensive. Fortunately you can always count on business software financing.
Why does your business need software financing anyway?
There are many benefits that you can get from business software financing. But finding where you can get a business software financing can be a challenge. That's why I want to take the time to tell you why you should consider business software financing, and how to get it to help expand and improve your business!
The Essentials About Business Software Financing
As a business owner, one of your priorities should be focused on how you can improve your business efficiency. Business software financing can help you with that… no matter whether your business is big or small. Software financing could also help you with when you are expanding your business.
Buying or leasing software may require a lot of capital…. good software is not cheap.
That means buying business software can have a significant impact on your budget. This is the main reason why it's important for you to understand how business software financing works.
Buying Software Is Expensive
Top end software is expensive.
This is because a lot of money is invested throughout its development. Unlike free software, top end business software has extensive development work put into it. You get what you pay for.
Since buying software is expensive, financing helps you preserve your capital. Allowing you to make further investment into your business.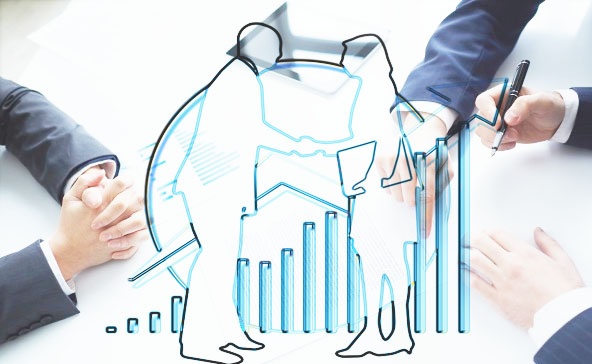 Benefits That You Can Get From Business Software Financing
Aside from saving money, business software financing can help give you the advantage you need to keep you ahead of your competitors. Some software can almost serve as your "crystal ball" and help you predict future results and trends.
That means procuring new business software can give you a great return on your investment. The benefits are not limited to that.
Here are some of the other benefits that come from business software financing:
Software financing could keep your company away from obsolescence. Your company can use the most updated software without breaking the budget. Some business software financing agreements allow customers to upgrade their software without any additional cost.
Your company can stay technologically competitive. By having the most updated software, your business can have a cutting edge and become more efficient.
In addition to the cost of the actual software, business software financing can also include soft costs like the cost of training and support. That means you can maximize the benefits of your business software.
What's The Best For Your Business?
When you are considering to use business software financing you are presented with two options: you can choose to either buy the software outright, or you can finance and/or lease the software that you need for your business.
Leasing software can be the best solution for you if you are running a small business. By leasing software, you can replace and upgrade the software whenever you need to make improvements and more easily adapt to changes in your business. Leasing is a great shorter term solution to help you realize the benefits of business software without the huge upfront cost.
Leasing is also a great choice if you are planning to expand your business. You can get the software you need now… and then when you choose the right business software financing program you can upgrade your lease as your business grows.
Leasing and financing can also give you a great return on your investment.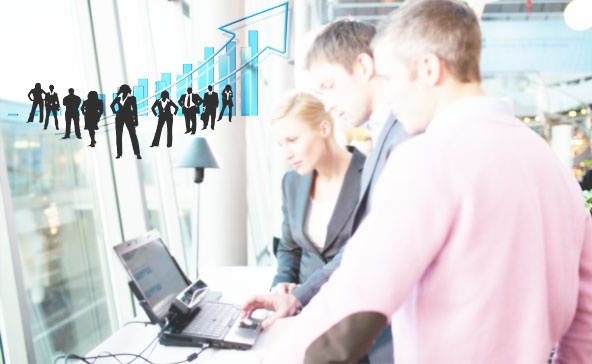 Who Offers Business Software Financing?
If you choose to go the route of business software financing you can come across challenges. Getting a loan from a bank may not be the best answer...you only have a fifty-fifty chance that you can get a loan from a bank, and the terms will often not be advantageous. For example, you probably won't be able to roll the soft costs like training into the loan.
There's also no guarantee on whether your application will be approved or not. And you'll also have a credit check showing up on the credit report… and thus possibly impacting your credit score.
Plus if you don't have A-credit you could be at a disadvantage. You'll likely be denied.
The better choice is to go with a company that specializes in business software financing, such as Trust Capital USA.
Unlike banks, you can easily get a loan from Trust Capital USA. it starts by just filling out a one-page online application. You'll also be able to roll those soft costs into the financing, plus take advantage of many additional benefits.
The goal of Trust Capital USA is to provide affordable loan and monthly payments. This is extremely beneficial for startup businesses who may not have the financial history needed to secure more traditional loans. Trust Capital USA can fund 100% of the software costs and they offer up to 60-month financing on software purchases.
The business software financing specialists at Trust Capital USA will help you to take advantage of the most powerful and efficient software for business management.
You can be assured that your business is heading in the right direction when you seek help and guidance from Trust Capital USA. They will help you get the best return on your investment. What more can you ask for from your business software financing team.
Final Thoughts About Business Software Financing
We've just discussed the reasons why you should consider business software financing, and how it can benefit your business. We also covered the best way to get that financing even if you don't have great credit or a lot of capital.
Take advantage of business software financing today and improve the efficiency and performance of your business today.
If you have any business software financing questions, please feel free to call us at 866-458-4777.