Planning to use off-balance sheet financing leases for your manufacturing business?

Off-balance sheet (OBS) financing is pretty popular for manufacturing industries and publicly traded companies. This is because OBS covers current assets or liabilities while at the same time, maintain a clean balance sheet required by investors and creditors.

OBS financing is very attractive to all kind of companies especially if the company is already highly leveraged. For example, a company that already has high debt-to-equity ratio, increasing debt covenants may just bring more problems.

That's why in today's blog post, we're going to discuss with you all about OBS financing leases and how you can effectively use this instrument.
Off-Balance Sheet Financing Leases for Manufacturing Industries
OBS financing leases are suitable for businesses like manufacturing industries that need big equipment for production. These equipment are costly and demand a lot of working capital. That's why OBS financing leases are very attractive for manufacturing production industries.
Off balance sheet leasing helps support business needs like heavy equipment and machinery acquisition without hurting your capital leases and working capital liquidity.
In order to understand off-balance sheet financing leases thoroughly, this blog post will explain on how you can acquire an equipment using an OBS financing lease and what happens after doing so.
Purpose of Off-Balance Sheet Leasing for Equipment
An off-balance sheet (OBS) is an accounting term that has an impact on a company's assets and liabilities. OBS financing means an equipment or raw materials acquired through it need not be recorded in the company's balance sheet item.
This enables manufacturing industries to use off-balance sheet financing leases to acquire new equipment and other property needed for their business.
With off-balance sheet leased asset stay on the lessor's balance sheet. The lessee only reports the associated with lease expenses and the use of that asset, not the cost of the asset itself.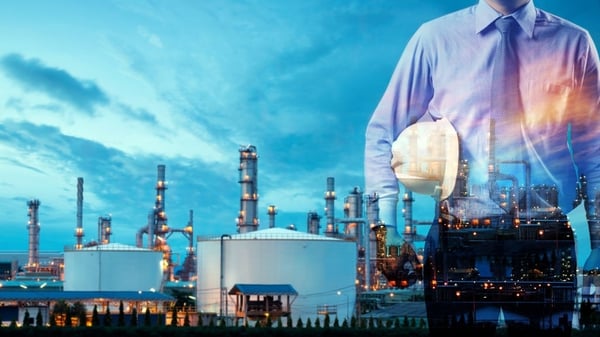 How Acquiring OBS Financing Lease Benefit Manufacturing Industries
Using OBS financing can reduce the risk exposure and improve the financial obligations status of an industry. It can provide significant benefits to its companies of all sizes.
OBS financing creates working capital liquidity for a business without leverage. And it can help industries keep their debt-to-equity leverage ratios low.
OBS leasing can make the parent industry look financially viable to investors and equipment lenders because debts and other assets are transferred. These transfers can result in more cash being recorded in your company's books.
Equipment Operating Leases Through OBS Leasing
One of the most common and well-known type of OBS financing is called operating leases. This is so because it affords the company leasing an asset to hide it from the balance sheet.
There have been several accounting rules that are set by International Financial Reporting Standards (IFRSs) to numerous entities that determine if a lease is considered an operating lease or finance leases.
Operating leases are also called tax leases or true tax leases.
How Manufacturing Industries Deal with the Off-Balance Sheet Financing Process
Before using the OBS financing lease option, companies must make sure that the business really needs to acquire this heavy equipment. Afterward, they would need to consult an equipment lease professional.
They need to get opinions from different consultants to assess the level of risk that they are going to make. They also need to look out for credit risk before proceeding with the OBS financing lease.
Publicly Traded Companies and Operating Leases
Traded companies prefer operating leases than a capital lease because usually, operating OBS leasing deals are cheaper. Publicly traded companies need to submit financial documents for business tax returns and audited financial statements.
Another reason why most of the traded companies prefer operating leases is that only an application and a quotation are needed.
Cash flows from the operations will include only the lease payment for the specific period of the lease.
Large businesses can set up their equipment lease on an operating lease agreement so that they are only paying 1 to 2% APR.
Equipment leasing companies can associate up to 30% residual value on the equipment if the lessor plans to end the contract within the manufacturing process. They can refurbish the equipment in the end and resell it for profit.

Where to Acquire OBS Financing Lease
When it comes to OBS financing lease, there's a lot of business finance companies that are offering this kind of business loan.
Trust Capital offers OBS financing for manufacturing and other types of manufacturing companies that need business loan assistance. Trust Capital gains the trust of other clients and business owners because of their honesty and fairness with equipment leasing contracts.
They have a simple, one-page off-balance sheet financing lease application on their website to make it easier for the client to submit their application. All the OBS financing information is available in this same website.
How Trust Capital Work with Operating Leases for Off-Balance Sheet Financing
Trust Capital recommends a consultation first with a tax or financial specialist prior to proceeding with the OBS lease on the finished products. They will be more than happy to process the lease application once a go-signal is obtained from these consultants.
Trust Capital can approve operating leases or equipment financing programs in 1 to 2 days from receipt of the equipment lease application. They can issue the necessary documentation and business funding to start the process of the heavy equipment acquisition.
The vendor can ship the heavy equipment as soon as the purchase order and pre-funding monies are received. Trust Capital will call the company to verify if the heavy equipment is received and in good working order.
Trust Capital will then pay the equipment vendor the remaining balance for their heavy equipment.

Trust Capital and Operating Leases Rates
Operating lease terms are typically within the 24 to 72 month period. Rates are usually in the 1-2% level on the stream of payments.
The monthly payment for OBS financing leases depends on the client's credit score. A high credit score may mean low monthly payments and equipment lease interest rate around 2%.
Below are monthly off-balance sheet equipment leasing payments for a $1,000,000 equipment lease for manufacturing companies.
$42,540.26/month for a 24-month term,

$28,642.57/month for a 36-month term,

$21,695.12//month for a 48-month term,

$17,527.76/month for a 60-month term,

$14,750.44/month for a 72-month term.


What Happens at the End of the Operating Lease?
Here are the possible scenarios that will happen at the end of an operating lease:
The lessee makes a cash offer to the lessor to purchase the heavy equipment,

The lessee returns the asset to the lessor,

The customer renews the lease and enters into a secondary lease period.
Final Thoughts on Off-Balance Sheet Financing Leases
In this blog post, we talked about off-balance sheet financing leases and its mechanics.
Using OBS leases for acquiring equipment will help your business. Aside from getting the heavy equipment needed by your business, precious cash can be saved, and OBS leasing will also allow you to maintain a clean and nice business liabilities on the balance sheet.
In addition, off-balance sheet financing leases can help your business keep its debt-to-equity ratio low. This can make your company look viable to investors and creditors.
Lastly, OBS financing leases can also help your business achieve a good ROI on this equipment since only rental expense will be recorded.
If you want to know more about off-balance sheet financing leases and business loans, get pre qualified to purchase heavy equipment for your business, you can reach an equipment finance professional at Trust Capital at (866) 458-4777.