Looking to acquire the best possible existing healthcare practice?
Buying an existing practice is complicated. There are lots of factors to consider before you finally acquire the one you want.
Despite that, it can be a better idea than building a new practice from the ground up. It can provide a steady stream of income from the start, thanks to the patients that carry over with it. And it skips the hardships and challenges of being a startup.
The only big challenge you'll face, in fact, is how you're going to acquire the practice in the first place.
Acquiring an existing healthcare practice can require a lot of money. Fortunately, healthcare practice financing can help solve this problem.
In this blog post, we'll talk about buying healthcare practices and how healthcare practice financing can help even at low interest rate.
Purchasing an Existing Healthcare Practice
An existing healthcare practice is a big investment. It already has patients, equipment, and value in the market. So you can expect its price to be higher than the cost of establishing a startup.
You can use your savings or available capital to buy an existing healthcare practice. However, doing this is a risky move. You never know when you may need your savings for an emergency.
Thus, it may be necessary for you to consider getting healthcare practice financing.
Healthcare practice financing can increase your buying power. It can help you acquire the best healthcare practice without depleting your savings.
But even before you look for healthcare practice financing, you have find the best healthcare practice to buy first. That way you'll be assured of the worthiness of your financial commitment.
With that in mind, here are the things that you should do before you acquire an existing healthcare practice.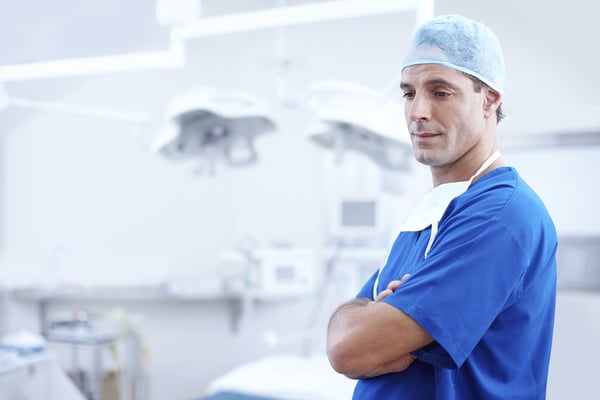 Get Details on the Healthcare Practice
Buying an existing healthcare practice is a good investment. It gives you several benefits such as immediate cash flow and an established reputation.
But to ensure that you'll get those, you need to purchase the right healthcare practice.
That's why you should evaluate the healthcare practice that you're planning to buy. Doing this can help you avoid making the wrong investment.
To help you with that matter, here are the things to check before you consider buying the healthcare practice:
Make sure to check if it has a clean balance sheet. It should have resolved bad or old receivables.

All partners and/or medical professionals involved in the transaction must agree to your objectives.

Check if all the necessary licenses and permits are in place.

The owner must have copies of all material contracts including amendments and extensions.

Get and review audited financial statements.
After evaluating the healthcare practice, consider getting advice from healthcare professionals. It's best to hire a financial or investment advisor to discuss your working capital plan and execute the best possible strategy for the upcoming acquisition.
Find Factors to Support the Acquisition
Even if the evaluation goes well, it's still important to find factors to support the acquisition.
Acquiring a healthcare facility is a big investment so it must be profitable. It should have the qualities that'll ensure a good return on investment.
Make sure that the healthcare facility has proof of strong revenue growth and profitability. With that said, check if the healthcare practice has a healthy market presence. Buying a healthcare facility with a high market value will ensure a good flow of patients.
In addition to that, you need to make sure that the majority of its patients will be retained.
Though you're going to manage the healthcare practice finance, it's still best to acquire a health practice that has an existing strategy for retention of clients and employees. This will decrease the possibility of failing after the acquisition.
Once you've decided to acquire the healthcare practice, make sure to inform everyone about the upcoming changes in the management. Ensure the patients that the new doctors in the healthcare facility will meet the standards of the previous management.
Analyze the Purchase Cost
The cost of the healthcare practice must be reasonable. It should match its overall value.
Never settle for an existing healthcare practice that has a low price. It's likely that it has no value in the market. That means it's not worth it to seek healthcare practice type of financing for its purchase.
The healthcare facility that you're going to buy should have a good market presence. It should have a reliable number of patients.
If the cost of purchasing your desired healthcare practice exceeds your budget, make sure that it'll be worth it. A high price tag usually means that a practice has lots of value… but you should make sure of that before leaping into the purchase.
Remember that there's always an element of financial risk, even with the best practices. That is, there's no assurance that you'll get your projected revenue quickly after taking on the practice.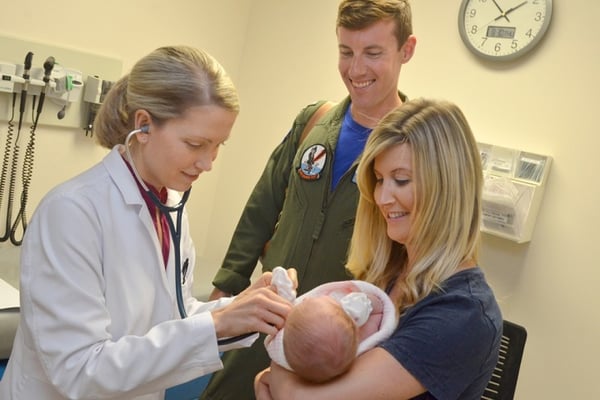 Getting Financial Assistance
As mentioned earlier, you may want to hold off spending all your working capital on practice acquisition. That's because you may need some of that money for emergencies later.
In that case, you'll need financial assistance to acquire the practice you want. That means getting healthcare practice financing from a financial institution. They'll provide the money you need in the form of a loan.
Usually, you can get healthcare practice financing in the following forms:
Small Business Administration 7(a) Loans

Medical Practice Business Loans from Banks

Private Lender Term Loans
Unfortunately, the process of acquiring these loan types is lengthy. Also, some people may not even be eligible for them.
Bank of america and other traditional lenders have strict requirements. They rarely give a loan if the borrowed money is going to be used in a risky business decision.
That's the reason why it's best to get financial assistance from business finance companies.
Usually, business finance companies have fewer requirements and they approve applications more easily. In fact, business finance companies are currently the preferred option of business owners and medical practitioners whenever they need healthcare practice financing.
Where to get the Best Financing Options
There are a lot of benefits to getting healthcare practice financing from a business financing company.
Unlike business finance banks, business financing companies offer flexible and affordable payment options for your working capital. They offer the lowest possible interest rates for business loans. Also, they assist their clients in making wise use of the borrowed money.
However, there are also disreputable finance companies out there. These are groups that pretend to be healthcare practice financing companies but are in fact fronts for scams.
That's why it's best to seek healthcare practice financing only from legitimate and reliable companies like Trust Capital.
Trust Capital offers transparency. They'll give you all the important information you need, along with financial advice and assistance for your healthcare practice financing acquisitions.
In addition to that, Trust Capital gives clients complete freedom in using their healthcare practice financing. The healthcare practice financing acquired from Trust Capital can be used for the following:
Purchasing/leasing medical equipment financed,

Covering startup costs of opening an office/practice,

Making upgrades to your office and medical equipment,

Purchasing an existing healthcare practice, and more.
Moreover, Trust Capital also offers the following healthcare practice financing programs to their clients:
Buy or Start a Practice.

Expand or Relocate Your Office.

Purchase Equipment or Technology.

Purchase Commercial Real Estate.
The company can help you to start or manage a healthcare practice. With their aid, you have better chances of ensuring that your healthcare practice acquisition will be successful and profitable.
Trust Capital also has express SBA loan programs. Medical practice loans of $350,000 or less are approved in hours, while business loans of up to $5 million are also approved within 4-6 business days with a full financial package. This helps eliminate the painful wait times you'll find at other healthcare practice financing companies. Healthcare Practice Financing Rates are currently at 5% on long terms up to 120 months.
Final Thoughts on Healthcare Practice Financing
In this blog post, we talked about healthcare practice financing.
Purchasing an existing healthcare practice is a good investment. It has a lot of benefits over starting up a new practice and spares you most of the problems involved with startups under short term.
The only big problem you'll encounter in acquiring an existing healthcare practice is securing funds for the acquisition.
You can get additional funds from banks and other traditional lenders. However, most of them have a long application process and they are strict in giving business loans.
So if you need additional working capital quickly, it's best to get a business line of credit or healthcare practice financing under low monthly payments. This can be acquired from healthcare practice financing companies like Trust Capital.
Trust Capital is one of the best business finance companies that offer healthcare practice financing. Many entrepreneurs and medical practitioners get healthcare practice financing from them. That's because Trust Capital offers the lowest rates for healthcare practice financing and healthcare equipment leasing programs.
To know more about Trust Capital's healthcare practice financing programs, and discuss getting a business line of credit, healthcare practice financing or equipment financing contact Trust Capital at (866) 4584777.