Are you having problems in your data center business that prevents you from achieving your goals?
Don't worry about the problems in your data center. In most cases, you can easily solve them with a simple solution.
More often than not, the problems that stop the growth of a data center involve equipment. To be exact, they usually involve inadequate equipment and software hampering the growth of the business. If your problems are like these, you're lucky because technology equipment leasing can easily solve them. I'll show you how that's possible today.
In this blog post, we'll talk about problems that can stop the growth of your data center and how technology equipment leasing company can help.
Problems Technology Equipment Leasing and Other Solutions Can Address
Achieving success with your data center business can be a challenge. Data centers can face a lot of challenges for growth. Issues with equipment are among them. In fact, as I noted earlier, such businesses' problems are often due to issues with equipment. Faulty equipment can hamper or even halt operations at such businesses. This prevents them from delivering the best services possible. To give you an idea about it, I'll talk about the common problems that stop the growth of data center businesses and show why most of them are related to equipment issues even for the small businesses.
In the process, I'll also show how technology equipment leasing can help solve these problems by obtaining the latest financing solution..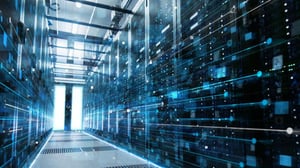 High (and Often-Increasing) Client/Industry Demands
A data center needs to meet high and ever-increasing client and industry demands.
As time passes, your operation will require more manual entry and IT processes. This can slow down a data center business, especially if you're using outdated IT equipment.
Outdated equipment takes longer than average to load data. Aside from that, it often breaks down when it's called on to perform processes beyond its capabilities. If you experience this problem, don't worry too much. You can easily solve this by getting new and up-to-date equipment through technology equipment leasing. Using new computer equipment can improve your operations. It can help you keep up with rising client demands and industry standards. After all, new IT equipment often has more power than its predecessors. It usually has improved multitasking capabilities as well, which means it can handle many processes all at once.
Also, instances of breakdown during your operations will be eliminated or minimized. New equipment is generally easier to maintain and less prone to breakdown. That said, it does cost money to acquire, but as I noted before, technology equipment leasing program can help with that. Technology equipment leasing allows you to use new equipment without paying huge money upfront.
Data Security Problems
Apart from using outdated equipment, most data center businesses have problems regarding data security as well. Data protection equipment is expensive. Data security equipment can cost up to a couple hundred thousand dollars to protect your business depending on how big your business is. We've seen small to medium sized companies spend fifty thousand dollars on data security equipment because their information is so valuable to them and others.
A data breach can cost a lot of money. Exposure of confidential data and stolen personally identifiable information can give your data center business a bad reputation. Having a bad reputation in data security can drive potential clients or customers away and even lead to lawsuits. You don't want either of those to happen! Fortunately, technology equipment leasing can solve this too. Even if you don't have a lot of capital, you can improve your security when needed by leasing new, more secure equipment.
Cost Balancing
Technology equipment leasing can also solve the cost balancing of data centers. Budgeting and cost containment are common for businesses. But a data center has its own unique cost-control problems. Data centers should be efficient, innovative, and nimble. Despite that, they also need to be careful about controlling costs so they can save working capital for emergency purposes.
With that said, a data center should allocate its funds carefully, or it may never see growth due to constantly low working capital and reserves. Its operating costs should be kept down too by using efficient equipment. The general rule here is that your operating cost should never exceed your projected profit. There are several ways to achieve that by improving your equipment.
For example, your data center should use energy-efficient equipment. This reduces operating costs and even promotes environmental responsibility. Energy-efficient equipment is often expensive, however. Luckily, technology equipment leasing can help you acquire energy-efficient different types of equipment without financial problems.
Issues Renewing Contracts
Many data center businesses have problems regarding contract renewals. Aside from thinking of new deals to offer, sales teams need the process to be as seamless as possible. Sales teams should use high-powered computers or IT equipment. This can make the renewal process fast and error-free. Don't settle for manual contract processes because they are error-prone for financial statements and slow. They will also require other team members to check renewal docs for inaccuracies… which just means added costs for labor. In addition to that, operating with a manual contract process often leads to contract hold-ups. This will affect your sales team and it can even disrupt their efforts to close a sale. Having that in mind, data centers should consider digital transformation. It's important to implement solutions that can help automate contract renewals and support sales teams for their growth.
A digital transformation can be done easily with technology equipment leasing. This type of leasing allows you to use the necessary IT equipment for as long as you want with no issue of tax deductibles. It's also worth noting that you have the option to change or upgrade your equipment without paying a huge amount of monthly payments . This can help you stay abreast of new client/transaction processing technology This ability to upgrade equipment is actually one of the best things about technology equipment leasing. It's also very important when considering our next common obstacle to data center business growth.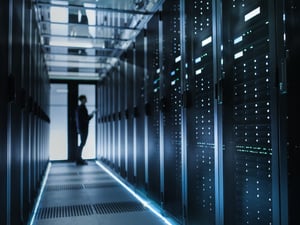 Difficulty Upgrading Equipment
Not having the capability to upgrade equipment is one of the biggest problems data centers can run into. Most data centers actually close because they fail to acquire new IT equipment.
IT equipment is obviously vital to such businesses' operations. It needs to be maintained and upgraded regularly.
Outdated and old equipment tends to break and become faulty. Working with incomplete or faulty equipment can negatively affect a data center's services. That's why it's necessary to upgrade equipment often for such businesses. Generally speaking, new models of IT equipment are released every year or two. This requires data centers to acquire new equipment at least twice in 5 years. Acquiring new equipment can cost a lot of money for business owners, however. Since new equipment has more power, it will typically be more expensive than its predecessor.
Not all data centers have enough working capital to upgrade equipment regularly, unfortunately. That's the reason technology equipment leasing is vital for such businesses. It allows you to get the equipment you need without opening the door to potential working capital problems.
Problems Getting Additional Working Capital
Now, it should be said that data centers without a lot of spare working capital have the choice to get loans from a bank for a lot of their necessary growth expenses (like equipment upgrades). Bank loans are complicated, however. They're not very easy to acquire, unlike technology equipment leasing. Often, bank loans involve a lengthy application process. They also require a lot of documents and paperwork.
In addition to that, there's no assurance that you can get a loan, even if you submit all the necessary documents. Banks are strict when reviewing loan applications, to be frank. They want to be certain that you can repay the loan, so it can be difficult to get approval from them. You generally can't get a bank loan if you don't have a reliable cash flow or source of revenue. That's why it's usually better to try to acquire equipment through equipment leasing. Technology equipment leasing is easy to acquire. This type of leasing is often offered by equipment financing and leasing companies.
Equipment leasing companies typically have lower application requirements than banks do for loans. What's more, the application process is quicker too. They will approve your company with just a simple one page application. Generally offer sixty month lease terms. They can offer programs like no payment up front or no payment for ninety days. With some tech leasing companies, you can even get approval within the day you submit your application for technology equipment leasing.
Final Thoughts on Technology Equipment Leasing
In this blog post, we talked about the common problems of data centers and how technology equipment leasing can help resolve those problems. A data center business can experience a lot of issues. Most of them will involve money and the equipment needed for business operations. However, technology equipment leasing can easily solve most of these potential problems.
Technology equipment leasing will let you use the equipment you need without having to pay huge money upfront. Instead, you're going to pay for it monthly or according to your agreement with the equipment leasing company.
To make sure that you get the best technology equipment leasing, contact Trust Capital at (866)458-4777. They are one of the most trusted providers of technology equipment leasing.