When it comes to running a salon business, a lot of it comes down to aesthetics and ambience. Of course, you need to provide good service and take good care of your customers. You can't do the former without the latter.
People go to salon with hope of coming out looking better. So better your salon looks both from the outside and inside, the more you are going to be drawing customers in and driving your sales up.
Do you have what it takes to run a successful salon business? Let us explore how salon equipment financing may help boost your salon business?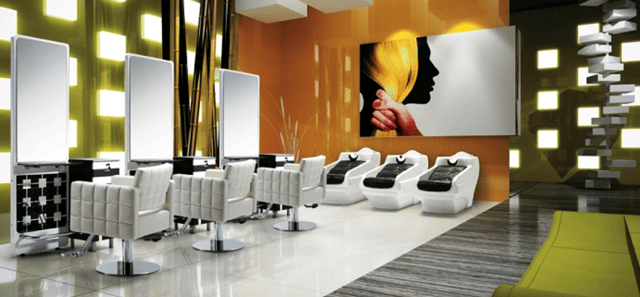 Salon Equipment Financing
When it comes to growing a business, there are virtually endless ways to make improvements, both small and large. From hiring more employees to redecorating your salon, we know you've thought of plenty of different ways to make incremental improvements to grow your business.
However, not every improvement is something you can just decide to do overnight. Some improvements require a significant investment of both time and money, and may even come with a side helping of "risk."
In most cases when it's just a financial investment that you have to make, it's fairly easy to get salon equipment financing and other similar loans to cover the expenses. Of course, you'll still have to put in the time and energy to implement the changes, but money should never be the number one reason you don't do something.
The standard way to make any kind of upgrade is to wait until you have enough spare cash laying around before you make a big purchase, upgrade some equipment, redecorate, or anything else like that.
Salon equipment financing allows you to "skip" that sometimes long period of getting to where you can afford an upgrade. When you choose to utilize salon equipment financing, you get the funds you need immediately and don't have to wait until you have a surplus.
On the other hand, even if you have cash to make upgrades, it would be prudent on your part to keep the cash reserves and use a loan or lease to upgrade your salon. You need to have at least six months of operating expense cash reserves to operate your business. Often times, businesses close their doors due to lack of cash reserves more than anything else.
Salon Equipment Financing Can Help to Save On Taxes
Having the most reliable and upgraded salon equipment for your salon business, acquired with affordable and fixed monthly payments, can have a lot of benefits for your salon business. When you structure your salon equipment financing on an equipment financing agreement or on a $1 buy out lease agreement you get section 179 tax benefits. With the passage and signing into law of H.R.1, aka, The Tax Cuts and Jobs Act, the deduction limit for Section 179 increases to $1,000,000 for 2018 and beyond. The limit on salon equipment purchases likewise has increased to $2.5 million.
Salon Equipment Financing Can Help to Improve Salon Aesthetics
How your salon looks can play a huge role in how many customers come through your doors and remain as reliable customers. With salon loans and leasing, you can make purchases that are more relevant for the vision you have about your business. Consider every aspect of how the salon looks from the outside and how it looks in the inside.
From the outside, does it look warm and inviting? You could consider investing in a good sign on the outside as well as transparent see through windows for potential customers to see the salon activity. You could invest in classy draw down shades. A lot of upgrades can be done to give your salon an appealing look from the outside. Most of it depends on where your salon is located – whether in a strip mall or inside a major mall.
Consider the following upgrades:
Salon chairs
Salon shampooing chairs
Waiting area furniture
Waiting area play area for kids
Waiting area entertainment (television)
Salon equipment
Color theme of your salon
Plants in the salon
Desks, tables, shelves, cabinets, etc.
Flooring
The smell of the salon
And much more
All of these types of upgrades or rearrangements can be acquired in a short amount of time simply by utilizing a loan or lease for your salon and/or equipment.
Take an objective look at your salon and make your honest assessment in terms of what kind of aesthetic changes would help boost your salon business. Address simple and easy things first that you give you the biggest bang for the buck. Once that is done, you can take on the bigger ones.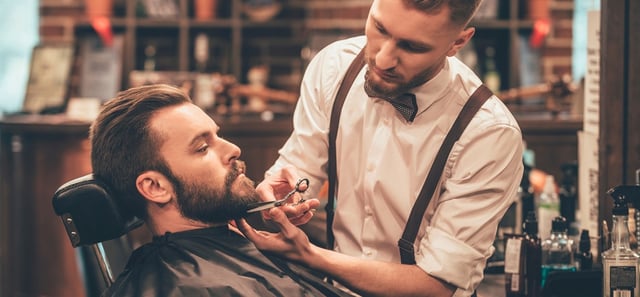 Salon Loan for Marketing and Advertisements
You might be able to make your salon look the best out of all the salons in town, but it won't matter if you can't get anyone in the door. Using part of your salon loan, you could invest some of the funding into new marketing campaigns and different advertisements based on where your future customers will be.
These days there are several outlets for marketing your salon. You could promote your salon through Groupon or LivingSocial, and also through social media like Facebook, Twitter, Pinterest, Instagram etc.
A lot of people try out new salons especially via Groupon deals. I would recommend that you take advantage of every low cost marketing opportunity you get to promote your salon.
You could also get your new clients to sign up with their email for coupons. Once they get clients on your promotional email distribution, you are bound to draw them back to your store for more business.
Things to Keep in Mind for Salon Equipment Financing
As you begin to shop around for salon equipment financing and salon working capital loans, always do your research on the company you're looking at. Not every "offer" a company provides will be fully legitimate for you. (It might be completely valid for someone with "perfect" credentials, but not most companies.)
Your personal and business credit score will determine how good your equipment financing deal is going to be. Salon equipment financing companies are doing their best to assess the risk of each company that they take on and help, so if you have low credit and haven't been in business for a while, you can probably expect higher monthly payments or a larger down payment. If you have great credit and are seeking salon equipment financing expect fixed monthly payments terms up to 72 months at a very competitive payment plan. The best salon equipment financing companies offer things such as no payments for the first 90 days or $99 for the first 6 months followed by a term up to 72 months.
Click here for a salon equipment finance calculator to calculate how much your salon equipment financing payments could be and how much salon equipment you can afford to buy based on your monthly budget.
In the end, having fixed monthly payments is a good thing because it means you are getting the funds you need to grow your business. Finance and lease the equipment that depreciates and pay cash for things that appreciate. And if you're successfully growing your business, it means more customers and more sales. At that point, it could mean more profit for you in the long run.
Are you ready to upgrade your salon?
Ready to Apply online for salon equipment financing? Feel free to call Trust Capital and speak with a salon equipment finance specialist that can take your application over the phone at 866-458-4777.