As a owner of a construction company, you know that your equipment is your greatest asset. This is because your equipment makes it possible for you to generate income.

However, all equipment wears out eventually. And when it does, you shouldn't push it past the limit.

Worn-out equipment such as used excavators will only produce income that's half its worth. For the sake of efficiency, you don't want to keep maintaining a used excavator that takes more money from you than it's able to give back.

So, the right decision would be to sell your used excavator, right? But how can you guarantee that you can get the best price out of selling your used excavator?

While you're at it, you'll need to replace your construction equipment as well. However, excavators still cost a lot, even if you have extra working capital to spend on payroll after selling your used excavator.

This is where used excavator financing comes in. It can help you acquire a replacement excavator without breaking into your savings -- if you get it from a reputable used excavator financing company, that is.

If you don't know how to find a good used excavator financing company or need assistance selling your old excavator, don't worry. This blog post can help you with both things.
How to Sell and Replace Used Excavators

Both selling and replacing your used excavator require used excavator financing knowledge. Therefore, you should carefully plan your steps for either process.

There are myriad considerations to both selling and replacing your used excavators. For example, you may have to repair your used excavator first before setting it up for sale. That's because no one will want to buy it if it's too broken-down already.

On the other hand, you might also need more used excavator financing in order to afford an up-to-date replacement. In some cases, you may even require two business financing companies for used excavator financing just to get the best deal or full business loan amount needed!

The steps below can make things easier. I'll show you how to get the used excavator financing you want as well as how to sell your old excavator.

But to start you off, I'll guide you through the process of assessing your used excavator before putting it up for sale.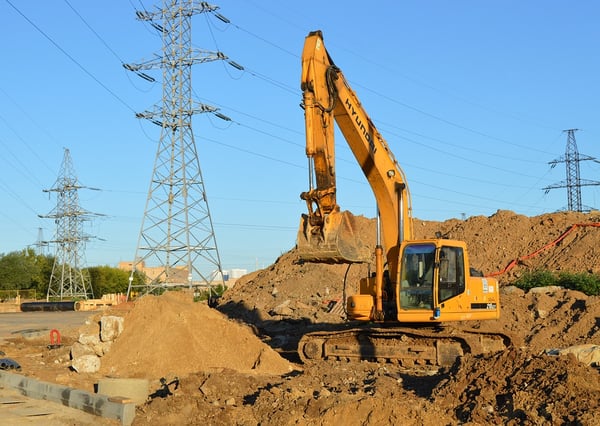 Assessing Used Excavator for Selling

Before you can even put a price tag on your used excavator, you will have to assess its condition and worth. While you're at it, you should also remember to take an accurate account of your equipment assets.

Another important note to remember is that a machine's usefulness and condition will greatly affect its price. Therefore, machine preparation should be prioritized when selling your used excavator.

To help you out, here are the most common machine preparation practices:

Thorough cleaning of the equipment.
Checking if the equipment is still operational.
Repairing leaks.
Replacing broken glass.
Re-upholstering ripped seats.

Once your used excavator has been prepared, it can be inspected. However, it's important to note that inspection reports depend on your method of sale.

For example, some intermediaries require you to submit inspection reports before they can list your excavator as an item for sale. Others don't require inspection reports at all. Some also have in-house inspection teams to ensure the quality of the inspection.

Choosing a Selling Option

Now that you've inspected your used excavator for its worth and condition, you're ready to set it up for sale. This will also be a crucial step for your used excavator financing.

How you choose to sell your used excavator is entirely up to you. You can even choose to sell your equipment on your own or sell the excavator at an equipment auction like ritchie bros.

Selling your used excavator yourself will give you control over the price of your equipment as well as who purchases it. However, you'll have to deal with price negotiations and transportation hassles.

You also have the option to sell your equipment through an equipment auction. This will ensure a global audience as well as a fixed price for your used excavator.

However, there might be additional fees concerning transportation and repair due to transportation with this option. This is because you will have to ship out your equipment in order for it to be seen by potential buyers.

This may be why online auctions have become quite popular with heavy equipment sellers nowadays. This is because the equipment need not be shipped out until a deal is sealed on them. This saves the seller from too many transportation fees.

Replacing Your Used Excavator

At this point, you should have successfully sold your used excavator. Your next step should then be to replace it with new equipment.

Since you've sold your old equipment for used excavator financing, you should be smart about the replacement that you will be buying. To help you out, here are a few pointers to remember when replacing your used excavator:

Operating Weight - Take note of what spec requirements and size are needed for your project/s.
Hydraulics - Understand the hydraulic flows of your equipment and how to operate them.
Transportation and Access - Assess how you will be able to haul your new excavator to job sites or headquarters, such as what trailer you will need and which roads to take.
Controls - Consider your employees' capabilities and preferences when it comes to controls since they will be handling the equipment.
Operator Comfort and Ergonomics - This also concerns your employees because ensuring comfort and ergonomics for your operator makes his job easier.
Tracks and Undercarriage - Tracks and undercarriage can affect the productivity of the machine as different types are designed for different specialties.

While you're buying a used excavator, you should also be mindful when choosing a used excavator dealer. This is because your excavator dealer will be the person you'll rely on throughout the lifespan of your equipment.

They'll be your source of parts, services, and repairs. Even though you can find similar services elsewhere, it's better to stick with where you originally got your machine.

Finally, you should also take note of your piece of equipment along with its warranty and maintenance contracts. Review them to see whether or not they're in your favor.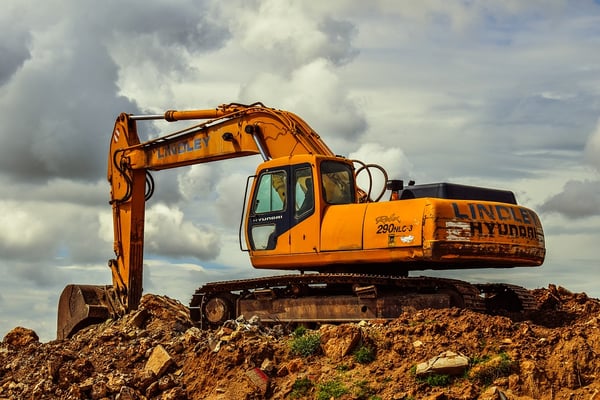 Excavator Financing Your Used Excavator

Your next task is to find a used excavator financing company to help you. Whether the replacement excavator you're eyeing is brand-new or slightly-used, you'll probably need help to afford it.

Excavators aren't cheap!

Luckily, used excavator financing companies can offer you aid. If you qualify for it, they'll grant you a business loan so you can purchase a replacement excavator without destroying your business's working capital.

Now there are a lot of used excavator financing options. You can even get a form of used excavator financing from traditional lenders like business finance banks, for example.

But traditional lenders can be hard to get loans from. That's why you'll likely end up going to used excavator financing companies instead. Equipment finance companies are quick and convenient to deal with and can have just as competitive of terms as your local business finance bank.

Not only are these used excavator financing companies easier to approach for equipment loans, but they'll also help you get the best used excavator financing deal.

Used excavator financing companies like Trust Capital give you the option to apply for equipment financing with the promise of getting it approved within a few hours. They can even guarantee 100% purchase financing.

As start up construction company you can also get up to $150,000 for equipment with a simple one-page application from them. If you have over two years in business you can get up to $350,000 application only from Trust Capital. You can get more with a financial package. This is applicable to both new and used equipment, so it applies to used excavator financing. You can typically get terms up to 84 months. You can ask for level payments, deferred payments and seasonal payments.

But if you need specific payment details for your business scenario, you can use their machine financing calculator. This will help you see payment estimates for your business.

Final Thoughts on Selling and Replacing Used Excavators

I've shown you how to go about selling used excavators and buying replacements through used excavator financing.

Remember, you always have to properly assess your used excavator before putting a price on it. This will help you sell it more easily as well as get more for it in the sale.

You should then carefully think about how you will sell your used excavator. Your budget will be a huge factor in this because you don't want to lose more money while selling it, just because of transportation costs.

You should also carefully plan how you will buy your replacement excavator. Most business financing companies such as Trust Capital will be able to help you finance a replacement excavator.

Now if you still need more information about used excavator financing, you can contact Trust Capital at (866) 458-4777.