Are you interested in starting a machinery business but not sure where to start?
Starting your machinery business venture is not an easy thing to do. It involves machinery research, studying the industry, and field tests to make sure that you're capable of going against other competitors.
But that's the challenge; you must go through that process to make sure you have a reasonable chance for business success with high productivity.
It won't be easy, but with the help of a reliable heavy machinery leasing company, you'll be sure to be on the right path to success.
This article aims to help you achieve this success by giving you a guide on acquiring high quality equipment through machinery leasing.
Ultimate Guide in Machinery Business for Startups
In your machinery business, it's your mission to develop or produce machinery bearings and parts to your consumers. Hence, you need topnotch equipment for your production.
As a startup company, buying machinery with cash may not be a good option for you, especially if you're trying to invest all your cash into research, your time, hiring, inventory, rent, marketing and the list goes on within your manufacturing facilities.
Fortunately, you can obtain the equipment you need through machinery business equipment leasing.
But even before you should start with your machinery business, you need to see if you fit in this kind of business. You see, machinery business involves a lot of risks.
So, it's important that you....
Check the Industry Competition
It's crucial to check your fit in the industry before opening a machinery business. You have to remember that you're probably not the only one who's putting up a machinery business in the area.
It's important to check out the competition, especially the biggest ones, before considering startup machinery business financing.
You can start with studying how these companies positioned themselves in the global markets. Study their strengths and weaknesses. This will give you a good overview of how a machinery business will perform in your area.
Check out their marketing and promotions. Do they give out discounts? Are they handing out giveaways? etc.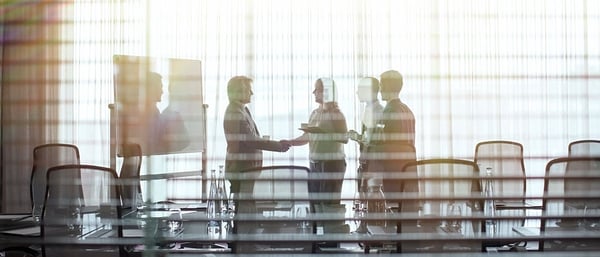 Get Advice from the Experts Before Starting a Machinery Business
Obtaining advice from industry experts in your area will be a good idea. These are people who have been in the business for years or who have extensive experience in the field.
Local competitors won't give you the advice you need, obviously. Your best chance is to ask people from another area.
Seeking advice from others will be a long and arduous task but well worth it. The advice you will get will be invaluable. These contacts may also lay the groundwork for possible partnerships down the road with these people.
Performing these tips can help you analyze whether machinery business is good for you or not. If you think you fit in this kind of industry or any other food processing industry, your next step would be to examine where and how to obtain your equipment for your machinery business.
Choosing Between Machinery Business Equipment Leasing or Renting Machines
The first major decision when starting an industrial machinery business is whether to rent or to lease the equipment. This is a hard decision, and it is important to analyze what will work best for your business from these two choices.
Renting and equipment leasing differ from each other. Each has their own benefits. Let's find out what are those!
Renting Equipment for Your Business
Renting equipment means you will have the item in a shorter time period, often 1-year maximum, with the option to extend your usage of the equipment. However, rental costs are always an expense on the income statement for both accounting and tax purposes.
Rentals are more suited to the temporary use of machinery or equipment. Thus, equipment leasing might work better for you.
Leasing Machinery Business Equipment as the Right Option
Leasing business equipment and tools preserves working capital and provides flexibility but may cost you more in the long run. However, that shouldn't be an issue because equipment leasing allows you to get new, higher-end equipment after your lease expires.
The primary advantage of leasing business equipment is that it allows you to acquire assets with minimal initial expenditures from the equipment manufacturers .
Let's find out more about equipment leases and its types.
General Types of Machinery Business Equipment Leasing
Equipment leasing can be good for your business because aside from its benefits, there a lot of equipment lease options to choose from. There is a right one for your business.
There are five types of equipment leases that you can choose from:
$1 buy out equipment leases,

10% PUT equipment leases,

TRAC equipment Leases,

Equipment finance agreements, and

Operating leases (also known as FMV lease buy out).
$1 Buy Out Leases for Machinery Business Equipment Financing
A $1 Buyout Lease is also called a Capital Lease. This type of lease works similar to purchasing equipment with a loan and has fixed monthly payments.
Businesses that use equipment and machine tools for the longer term usually choose Capital Lease. They lease equipment that retains its value over time.
CNC equipment, lathes, and all types of machine shop equipment hold their value a long time so it's wise to own the equipment in the long run.
At the end of the equipment lease term, the lessee has an option to purchase the equipment for $1. Should this happen, equipment ownership is transferred to the lessee, and the equipment appears on the balance sheet as company assets.
10% PUT (Purchase Upon Termination) equipment Leases
PUT is a type of lease where the buyer has the option to buy outright the item at the end of the equipment lease for 10% of the original purchase price.
This means that this type of equipment lease lowers the monthly payment by deferring a predetermined 10% until the end of the long term.
TRAC (Terminal Rental Adjustment Clause) Leases
A TRAC Lease gives the lessee the option to purchase the equipment from the heavy machine leasing company at the end of the lease term at a predetermined residual agreed to when the lease starts. The lessor will typically allocate a 10-30% residual to the end of the equipment lease.
TRAC is an equipment lease on a titled asset intended for commercial use more than 50% of the time. In a TRAC lease, the amount due will be spread across your stream of payments. You will have the option to purchase the vehicle at the end of the lease for the predetermined residual payment.
In a TRAC lease, The lessor would retain the rights to any depreciation.
Machinery Business Equipment Finance Agreements (EFA)
An EFA can be viewed as an equipment loan. It's sometimes associated closely to a loan since it uses terms like "lender" and "borrower" instead of "lessor" and "lessee."
The borrower is the owner of the equipment for the course of the equipment loan and can utilize section 179 tax benefits or depreciate the asset over its useful life. The equipment lender files a UCC filing on the asset to let other business finance companies know they have rights to the equipment with advanced technologies until the loan is repaid.
An equipment finance agreement is the most simplest agreement of all them. Find a business loan company like Trust Capital that has a business loan program with no pre-payment penalties.
Operating Equipment Lease / FMV (Fair Market Value) Equipment Lease Buyout
An operating equipment lease involves a process of a series of regular payments, typically up to 72 months. Then there's an unknown residual buy out at the end of the lease. Payments can be made monthly, quarterly, semi annually and annually.
This type of lease leaves machinery off your balance sheet.
At the end of the equipment lease period, you have the option of purchasing the machine at a price equal to its fair market value, return the equipment to the equipment lessor or renew your lease.
This type of lease is popular for larger businesses that don't have the capital left in their spending budget by may still have the capital in their operational budget.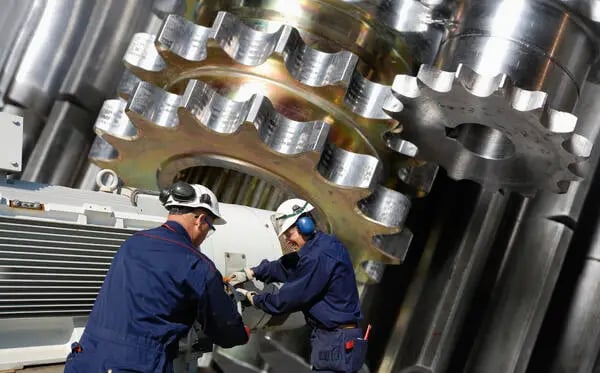 Process of Equipment Leasing for Machinery Business Equipment
Now that you finally know some of the types of equipment leases available to your business along with the product lines, next is to finally get into the process of getting pre-qualified for machinery leasing. Find out what your machinery vendors lead times for making the machinery once it's ordered are so you know when to get your equipment financing application process started.
Choose the right equipment lender so the process is streamlined and easy. If it's your first time going through the equipment leasing process. It may not always be an easy business loan application process, but with these steps below, you'll be guided on what to expect.
Step 1. Complete a Machinery Business Equipment Lease Application
Some equipment lenders will approve you with just a simple one page credit application up to a certain amount. There are several machinery lenders that lend to startups with application only pre-qualification amounts that range from $25,000 up to $150,000.00
To get pre-qualified for an application only amount you must have the principals who have over 10% ownership in the company provide their social security numbers to check their personal credit. You typically want all principals of the business to have over a 650 fico score or better for a new business and have an installment loan equal to or greater than the amount you're requesting to borrow reporting on the owner's credit report.
To get the most high precision accurate credit score that a machinery lender will pull, you should go right to experian.com or equifax.com. Equipment lenders typically don't use transunion and other sites don't provide an accurate enough score.
If you're a start up business and looking for more than $150,000 in equipment. You must have your past two years of taxes and a personal financial statement available for its principals. A business plan with forecasts and bio's will be very helpful. An opening balance sheet showing the companies opening assets will be helpful. This will be required to review your new business will have the cash flow to repay such a high debt. Having your machinery picked out and a quote from the machinery vendor is very helpful.
This application review process will give the company an overview of its financial capabilities. The lessor can check your ability to pay the lease on time, and even allow you to review your records from previous lessors.
Step 2. The Lessor Processes the Application for Startup Machinery Business Equipment Leasing
The lessor will process your application and notifies you of the result. You should get a decision from the equipment lender within 24 to 72 hours of submission of the application.
The lessor will thoroughly review and go over your application and supporting info for a better understanding of your capabilities and do some background checking.
Step 3. Review and Finalize the Machinery Lease
Once approval is received, you must review and finalize the equipment lease payments and equipment lease clauses. You have to sign the machinery lease documents and submit it back to the lessor along with the money due up front with signing the documents.
It's common for the lessee to responsible for all the maintenance and upkeep on the machine so be sure to include a warranty and maintenance package if available from the equipment vendor. You can include this in your finance amount. Make sure you review and understand how the buyout works and prepayment clauses. Most equipment leases are written so you'll have to pay for the total amount you sign up for unless negotiated up front.
There are different options for the payment method. You can pay the machinery leasing on a monthly, quarterly, semiannual, and annual basis.
Some equipment financing companies also offer 90-day deferred payments. This allows you to start generating revenues before your payments begin.
Step 4. Machinery Business Equipment Delivery and Training
After the lessor has received and accepted the signed documents and up front monies due, you will be then get a call from the funding department to do a verbal verification that you accept everything on the lease agreement and to get your permission to authorize payments to your equipment vendor. Your payment date is set on this call.
Step 5. Funds are Released
Most of the times the same day as the verbal verification call but sometimes within 24 to 48 hours, funds are released directly to the machinery vendor you are purchasing from.
Final Thoughts on Startups Guide to Effectively Start a Machinery Business
It's obvious that startup businesses need equipment financing assistance to go about securing equipment for their manufacturing industries. Equipment finance companies like Trust Capital can provide the equipment financing and working capital needed to expand.
By following the steps pointed in this blog post, you'll have a better than average chance of succeeding in your new manufacturing business.
Remember the type of equipment leases available and which one will work best for your situation. Set your goals and be realistic when you formulate them.
Get Financing for Startup Machinery Business Equipment Today
Following the lease application steps will make the process bearable and work to your advantage. If you're looking at getting a lot of machinery for your new machine shop it's good to speak with equipment lenders like Trust Capital that can work with several equipment lenders to get you all the capital you need to start your manufacturing business.
Ready to Apply for machinery leasing? We invite you to call Trust Capital and speak with a machinery leasing specialist that can offer you a no obligation approval, customize payment scenarios for you subject to credit approval at 866-458-4777.