Planning to lease a box truck for your startup box truck business?
You might be thinking: leasing costs a lot, especially for a business that's just getting started.
Well, now is the time to ease your worries away, because it's actually quite the opposite.
Leasing can potentially improve cash flow and overall finances. If you're wondering how, then this blog post will surely answer all of your questions.
In this article, we will discuss all the basics and fundamentals you need to understand when you lease a box truck.
Understand the Fundamentals of Leasing a Box Truck
Successful businesses are not established overnight with full service box truck.
Behind the scenes are hours and hours of careful planning, considerations, and preparation. If you're planning to start a box truck business, remember that it needs just as much effort as any other business.
Financial preparations should be one of your priorities, because this type of business can be quite expensive. When planning to acquire equipment but lack sufficient funds, leasing will be the best option for you.
But before we proceed with discussing the box truck lease, let us first tackle what it means to have a box truck business.
Having a Box Truck Business
A box truck business is one of the businesses with the lowest profile, but with highly profitable opportunities for those who wish to venture in this platform.
But what exactly is a box truck business and what does it do?
What is A Box Truck Business
A box truck business is a truck company that carries cargo for the customer or rent out the vehicles to their customers.
When you start a box truck business, extensive planning is needed in terms of financial decisions. This business requires great investments and cash outs when acquiring the equipment.
Failure to analyze every bit of detail can result in a negative impact to your business.
Ask Yourself…
These questions are the deciding factors as to how much you can expect to spend on your business:
How much are you willing to spend to buy the box trucks?

Will you lease the box trucks?

If you'll lease, what is your preferred age for the box trucks?

How long do you plan to lease?

What are the Fuel and routine maintenance costs?
Starting a box truck business also means being wise when it comes to your costs.
Make sure you accurately calculate the startup costs, the insurance costs, as well as the marketing segment for your business.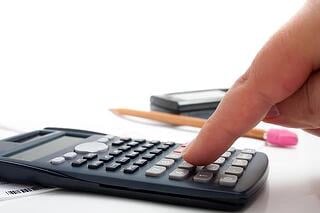 Costs of Leasing a Box Truck
So you've decided to lease a box truck, great!
But what does it means to lease a box truck?
Leasing as a Startup Box Truck Business
As a new business aiming to expand and grow, you should expect that your payments will be higher, as compared to businesses that have already established financial stability and previous transactions.
But one thing is for sure: payments are cheaper when you lease a box truck.
If you want to keep the truck, you'll also be paying a certain amount at the end of your payment period. Could be $1 or 10% of the original purchase price.
This is called the buyout option. This allows you to transfer the title of the box truck to you.
Startup Box Truck Financing Rate Analysis
Let us check your potential monthly payment when you lease financing a box truck.
In this example, we will assume that checked around for the best box truck prices and found one that is worth $35,000, and is payable for 5 years with no balloon payment at the end and you own the box truck at the end for $1.
Now, you might think that the calculation will just be basic math, with the $35,000 being divided by (6x12) months. That is not, and will never be, the case when it comes to loans.
That's because you need to pay interest as well.
Commercial Truck Leasing Prices
Let's assume that you want to buy a small box truck for $35,000 to be financed for 5 years.
If your business' has been running for 2 years with a good credit, then the chances of you paying $725 monthly leasing for 5 years is good. A decent or imperfect credit with at least 2 years in business can result in a payment of $888 per month for 5 years. Interest rate will vary. It's best if you have over 5 open trade lines on your credit report and installment debt history of over 50% of the loan amount you're requesting.
If your business is less than 2 years old and has good credit, then you can expect to have lease payments around $775 per month for those 5 years.
However, if your business is less than 2 years old and has a risky credit, then you can expect to have a monthly cost of around $995 per month for those 5 years.
Keep in mind that the riskier your credit is, the higher the monthly payment will be for box truck leasing.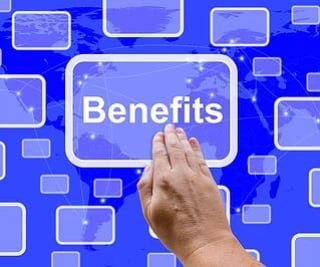 Benefits of Leasing a Box Truck
If you are still having doubts about box truck leasing, here are a few more benefits....
Stay Up To Date
Business owners that lease a box truck can gain a lot of benefits from it. Probably the main benefit being able to keep up with the latest box trucks or commercial trucks on the market.
Leasing eliminates the need of having to spend too much on purchasing new trucks on trucks lease. This enables you to focus your capital in other aspects of the business to provide customers with your best services.
Flat Monthly Interest Rates
When you lease, fuel and routine maintenance costs are not covered. These are—as well as your monthly payments—all consistent.
You never have to guess how much it will cost you, as they are easily predictable and you can compute for them easily.
Reduced Costs
With a box truck lease, your upfront capital investment is lower.
This means that you won't have to worry about spending all your money on a single transaction. You'll even get a credit flexibility if you opt for a long-term lease.
Once you're over the two year in business mark box Truck Leasing companies such as Trust Capital offer $99 for the first 6 months or $0 for the first 3 months followed by a term up to 72 months to allow your business greater flexibility in the beginning to recognize revenues before your actual payments begin. This is a huge benefit for owner operators leasing a truck.
Under two years in business will require one to two payments due up front with signing the box truck lease documents to begin your box truck lease agreement for the long term.
Final Thoughts on The True Costs and Benefits to Lease a Box Truck
Today, we talked about the true costs and benefits you get when you lease a box truck.
While this promises to be a profitable business, it does not come cheap. Careful and detailed planning, as well as time investment, is needed to ensure success in the field with the financing options.
As a startup business looking to lease a box truck, you'll have to expect that getting your lease approved comes easy if your credit score is over a 650.
You get to enjoy the many benefits of choosing the option of leasing rather than purchasing new ones. With leasing, you are kept updated with the latest semi truck cost.
You are also given the benefit of reduced and flat monthly payments, so you get to plan out your funds for other expenses.
Lastly, not only can box truck leasing help you lower down your costs, you'll also be able to purchase the box truck that you want, with maintenance covered.
If you want more details about how to lease a box truck, figure out how much your monthly payment might be, you can call Trust Capital USA at (866) 458-4777 to discuss a leasing contract. We also have programs with no pre payment penalties and the best smoothest leasing process in the industry.