Every piece of equipment will eventually wear out. When that time comes, you'll need to know more about manufacturing equipment financing.

Not wanting to spend money before you have to is understandable, of course. However, you should also avoid pushing equipment past its lifespan.

Hanging on to aging equipment will often lead to inefficient or inconsistent outputs. It can also lead to spending more on maintenance than you would have spent had you bought a new one.

But every business owner knows that replacing any kind of equipment can hit their budget hard. Luckily, business owners have the option of manufacturing equipment financing.

If you don't know enough about manufacturing equipment financing to use it for your own business, you don't have to worry. That's because this blog post will give you all the tips you need to replace your old equipment through manufacturing equipment financing.
Is It Time for You to Replace Equipment with Manufacturing Equipment Financing?

Every business owner knows that replacing equipment can be a struggle. There are so many questions to ask.

Should the equipment actually be replaced or can it still be repaired or tuned-up? Should you get the exact same unit for your replacement or should you upgrade?

Will the replacement require changes to your production process? Will it have an effect on your workforce?

And that's not even counting the question yet of how you can pay for the replacement.

So replacing equipment is a complicated process that you should handle with care. Otherwise, you may end up wasting money on machinery that doesn't benefit your business.

With this in mind, what should be your first step to replacing your aging equipment with manufacturing equipment financing and their myriad of finance solutions ?

Considerations before Replacing Your Equipment

Replacing equipment greatly affects the budget of any business. That's because you'll be investing money in a possible new asset through financing manufacturing equipment.

It's also worth noting that replacing your manufacturing equipment may have an effect on your output and productivity. This effect can either aid or hinder your business.

So as I said before, you should think carefully about your purchase before making it. You need to figure out several things.

First, do you need to replace a certain piece of equipment already? And second, can the equipment you're considering as a replacement actually improve your business?

The key to answering these is to perform an assessment of your business first. To that end, you can follow the steps below.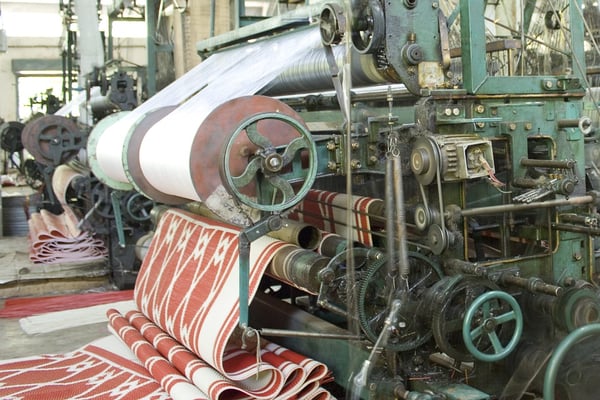 Regularly Assess Your Business

A large part of assessing your aging equipment is by making sure to monitor how it helps or hinders your business.

While doing this, you will have to weigh the pros and cons of keeping your aging equipment. If it's past its due, keeping it will have more cons than pros. It's generally better to replace equipment like this through manufacturing equipment financing with which you will get the finance within 24 hours of application.
.

When you evaluate your aging equipment, you should also assess the equipment's individual productivity. You should also assess your business as a whole and determine what it may be lacking.

Doing so can help you narrow down what you need to look for in your new equipment later.

Consult Your Employees

After your own assessment as a business owner, you should also consider the assessments of your employees.

Your employees work with your equipment regularly, so they can provide you with detailed reports on it. They might also offer you new perspectives or opinions you haven't taken into account yourself. Their "in-the-trenches" insight may even shine a light on what else your business lacks.

Besides, your employees will also be the ones to handle and work with the replacement equipment you're planning to purchase.

Therefore, it would be wise to take their suggestions before choosing equipment to acquire through manufacturing equipment financing.

Clean Your Aging Equipment

Cleaning and maintaining old equipment may seem counter intuitive because you're aiming to replace it. However, doing these can actually help you decide several things.

First, you can figure out how much it would cost you to fix abnormalities compared to buying new equipment. This makes it easier to assess the financial wisdom of replacement vs. repair.

Next, you can document the issues equipment of a certain type has. These notes can help narrow down your search for a replacement through manufacturing equipment financing. They can help you look for equipment that won't suffer from the same issues as the old one.

Consider Overall Safety Factors

Finally, safety should be a high priority because you can't generate income steadily if you either injure your employees or damage your equipment often. Either situation will lead to lowered productivity.

Therefore, you should assess if your current equipment needs a lot of improvements in terms of safety. If it does, it may be better to replace it.

You should also use safety factors as a guide in choosing replacement equipment for manufacturing equipment financing.

Don't invest in equipment that's notorious for being a safety hazard! You can lose more money from an employee lawsuit for unsafe workplace practices than from simple equipment purchases.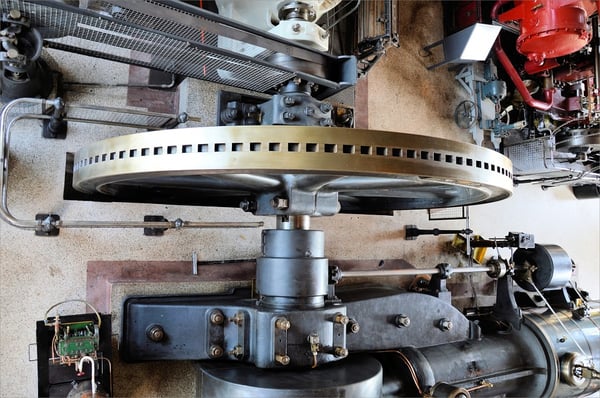 Get Proper Financing for Your Equipment



Now you have a clear view of why you may need to replace your equipment and what to look for in the replacement through machinery financing companies offering low monthly payments . The next step is to find a way to pay for the said replacement.

As mentioned before, replacing aging equipment can greatly affect your cash flow. Manufacturing equipment can be expensive enough to make you rethink your decision to replace your old machinery.

You should think of your aging equipment as an investment coming to an end, however. It's no longer able to generate the income it has been bringing you for a while.

Now, think of your replacement equipment as a new investment that you will work into your business. With this investment, you can continue to generate revenues -- and possibly even increase them.

This isn't necessarily an investment you'll have to fund by yourself in one go, though. As I said earlier, you can use manufacturing equipment financing for it.

Financing machine replacements through manufacturing equipment financing is a smart alternative to buying. It means you won't have to pay for the full price right away. That may be important for small to medium businesses with tight budgets. You could even qualify for no payments for the first 90 days so you can start generating revenues with your asset before your payments begin.

Besides, manufacturing equipment financing also lets you do the following:

Optimize the business's cash flow.
Conserve working capital.
Improve your budget planning.
Save personal credit for personal use.
Allow new equipment to generate income and pay for itself over time.

Take Advantage of Flexible Equipment Financing Options

Luckily, there are many equipment financing companies that offer manufacturing equipment financing. Manufacturing equipment financing companies such as Trust Capital can help you acquire replacements for your aging manufacturing equipment.

They have flexible payment plans for equipment loans, such as these:

$99 for the first 12 months - Requires only $99 to start.
90-day deferral - Offers payments of only $0 for the first three months.
Seasonally varied - Matches payment plans to a business' uneven cash flow.
"0% interest" for 24 Months with a 20% buyout (restricted to specific equipment).
"Stepped Down" Leases - Payments mirror the declining value of the equipment.
Fast approvals online business financing application only up to $500,000.00, full financials above $500,000.00.
*Standard products offer Fair Market Value, 10%, and $1 buyouts and terms from 12-84 months.

Benefits That Come with Trust Capital's Equipment Financing Programs

When looking for a manufacturing equipment financing company, you should go with one that can aid your business's potential growth.

Trust Capital can help you fund your new manufacturing equipment and save as much as you can during the process. Here are some of Trust Capital's benefits for companies seeking manufacturing equipment financing:
Get up to 100,000,000 with a financial package,
No payments for the first three months,
No pre payment penalties,
Get up to $500,000 with basic information on an application,
Same-day funding and pre-funding available,
Easy and fast application approval process,
All credit scores considered. When other equipment financing companies can't help, Trust Capital will,
Flexible terms & payment options,
Competitive low interest rates,
Possible tax deduction – Section 179.

Final Thoughts on Replacing Your Aging Manufacturing Equipment

In this blog, I've talked about how you can replace your aging equipment through manufacturing equipment financing. That way, you won't have to risk pushing your aging equipment until it completely breaks down.

A good thing to always remember is to evaluate your equipment before replacing it. Doing so can help you determine what kind of replacement your business actually needs.

After doing so, you should also find the right manufacturing equipment financing company to aid your purchase of replacements. You won't have much trouble finding one because large business financing companies such as Trust Capital offer manufacturing equipment financing.

If you need more guidance when it comes to manufacturing equipment financing, you can contact Trust Capital at (866) 458-4777.