Looking for information about the leading equipment leasing companies that can help you with your own business financing?
Equipment leasing is an effective way to acquire new or updated equipment. By leasing equipment, you don't need to pay a big upfront payment.
Business owners prefer not using their capital to purchase new, expensive equipment. Instead, they prefer equipment leasing and preserving their capital.
It's best to avoid shelling out a lot of money that may result in a cash shortage in terms of working capital.
Since equipment leasing involves borrowing a lot of cash (and assuming risk), it becomes imperative to pick a leading equipment leasing company.
In this blog post, we'll have a frank discussion about the top equipment leasing companies. That way you can pick the best of the top equipment leasing companies for your business needs.
We'll then talk about what to watch out for in making your ultimate choice.
Choosing Among the Top Equipment Leasing Companies in the U.S.A.
Not all equipment leasing companies have their clients' best interest at heart. Many of them instead focus on their own profits.
Hence, you need to carefully choose an equipment leasing company for your business finance needs.
Having a partnership with the wrong equipment leasing company opens your business up a lot of problems, including cash flow problems. That explains why it is important to choose among the top equipment leasing companies.
So let's start by picking from among the top equipment leasing companies.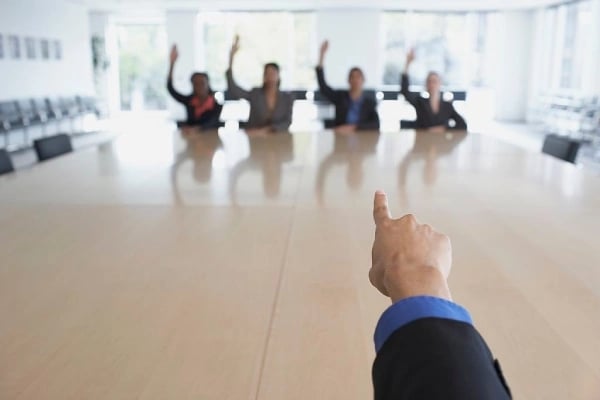 7 Best Equipment Leasing Companies in the U.S.
All equipment leasing companies differ in services, fees, and flexibility. Some equipment finance companies will assist you throughout the entire equipment leasing and application process, while others lack good customer care.
True, you should always pick an equipment leasing company with excellent customer service.
But what's more, it's important to select among the reputable, leading equipment financing companies. They have proved to be reliable and able to comply different business needs that are quick and easy.
So to help you choose the best equipment leasing company, let's start by talking about the top 7 equipment leasing companies.
7. Relational Technology Solutions
Relational Technology Solutions is a subsidiary of the multi-billion dollar global leasing company Macquarie Equipment Finance (MEF).
Choose the best equipment leasing company specializes in delivering IT solutions in the areas of data center, networking, data storage & protection, virtualization, and technology services.
6. Great America Leasing Corporation
The Great America Leasing Corporation isn't only focusing on giving financial assistance. They also help their clients to be more successful and keep their customers for a lifetime.
They work diligently to understand the specific needs and trends of your market and customers.
5. TCF Equipment Finance
TCF Equipment Finance offers financing solutions to companies. Other than that, they can also lease different types of equipment such as:
Airport ground support,

Agriculture equipment,

Commercial marine, and

Construction equipment.
4. Hitachi Capital America Corp
Hitachi Capital America Corp. offers financial support to commercial businesses in the United States. Usually, they offer asset-based financing solutions such as:
Truck, Trailer, and floor plan financing,

Trade financing, and

Small/medium ticket financing.
3. AIG Commercial Equipment Finance Inc
The AIG Commercial Equipment Finance Inc. offers business financing and lending services to companies in different industries. They offer financial solutions for large corporate clients, real estate financing, and other services.
2. Wells Fargo Financial Equipment Leasing
The Wells Fargo Financial Leasing offer flexible business financing solutions for acquiring equipment loans.
They target specific industries including:
Agricultural,

Golf and Turf,

Industrial,

Medical, and

Office Equipment.
Same as other equipment financing companies, their online service help clients know more about their financing services.
1. Trust Capital
Trust Capital is one of the best equipment leasing companies in the United States of America. They provide equipment leasing and business financing programs for any type of business.
What's more, they help their clients to maximize their ROI by creating solutions. That includes financial analysis, advice, and strategies.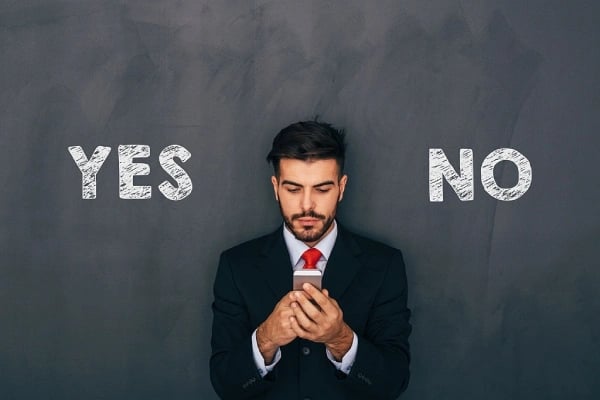 The list above shows the top-notch equipment leasing companies. Just as how important knowing the best equipment leasing companies is, it is also vital that you know what companies you need to avoid.
The truth is, it's hard to identify if a company is good or not. But by studying the things you need to avoid when choosing a leasing company, you'll prevent yourself from picking that won't fit your needs.
Things to Avoid When Choosing an Equipment Leasing Company
There are hundreds of leasing companies in the United States. Hence, choosing a leasing company can be challenging at times especially when almost of them have great offers.
Be careful in choosing a leasing company. Many equipment leasing companies are taking advantage of their clients by using scams, or not readily disclosing all the terms and conditions.
Below is a list of factors that you need to watch out for. Any one of these can be grounds for you to "pass" on the leasing company.
Companies that Use Evergreen Clauses
Evergreen clauses are contracts that automatically renew after the expiry date. While this sounds a great "convenience," you'll actually end up paying the company more than you owe.
Asking for Deposits or Fees
Avoid dealing with equipment loan companies that will ask for deposits even if they haven't approved your equipment leasing online application yet.
Legit equipment leasing companies will not typically ask for large deposits over a normal doc fee amount or possibly a payment or two.
Fake Low Leasing Rates
Don't believe an ad that says "interest rate as low as 4%." Only a few can qualify into that kind of interest rate.
Equipment finance agreements are also quoted in payments, not interest rates, and will almost never include a "rate."
Since business finance and equipment leasing companies have lower restrictions, they can easily hook business owners and lead them to tricky business loan offers, fraud, or scams.
To ensure that you're not going to have problems, it's best to only partner with reputable equipment leasing companies such as Trust Capital.
Why Choose Trust Capital?
Unlike other top equipment leasing companies, Trust Capital offers an easy equipment lease equipment application process with its one-page application form on their official website. They can approve your equipment leasing application in 2 to 24 hours, 48 - 72 hours for deals over the application only limits.
Here are a few other reasons why you should choose Trust Capital for your business finance needs:
They are transparent about their business loan pricing.

There is no misleading information on their website or other marketing materials.

They are clear in letting you know if you will qualify for business financing with them and find ways to make reasonable transactions happen.

They can give you low money down approvals and even defer your first three months of equipment financing payments to preserve your cash flow.

You can typically prepay your business loan off at any time provided your payments are current. You will not have to pay future interest!

Lastly, Trust Capital clients (from different industries) have a lot of good things to say about them. Check out their reviews on Trust Pilot.
Final Thoughts on Top Equipment Leasing Companies in America
Today we discussed the top equipment leasing companies so you can make the right choice for your business. Equipment leasing allows you to acquire the equipment you need without paying a huge upfront payment to your equipment vendors.
There are a lot of benefits that come with equipment leasing. But with so many equipment leasing companies available, you need to make sure to choose the best equipment leasing companies and avoid those with tricky offers. That's why we covered some key things to look out for when making your decision.
Remember, the best equipment leasing company has no evergreen clauses associated with their fair market value buyouts, not charging a huge deposit or fees, and not promising low interest rates and delivering interest rates in the teens or more.
Ready to Apply online for equipment leasing? We invite you to call Trust Capital and speak with a business loan and equipment lease specialist that can offer you a no obligation approval, run monthly payment scenarios for you subject to credit approval and go over your tax benefits at 866-458-4777.