Do you know why you need an equipment lease calculator?
Scams are very common in the equipment leasing and equipment financing industry. If you're not aware of the ins and outs of equipment leasing, then it'll be easier for companies to take advantage from you.
Trusting the wrong equipment finance company is a mistake that can be easily prevented. To succeed in your business endeavor, you need to ensure that all transactions and deals you enter into are legitimate and are to your benefit.
So how do you avoid trusting the wrong equipment leasing company?
In this blog post, we will discuss equipment leasing scams and how these can be avoided with the help of an equipment lease calculator.
Using Equipment Lease Calculator to Avoid Scams
One of the biggest mistakes many business owners make is to ignore the equipment lease calculator before acquiring an equipment lease.
An equipment lease calculator helps you determine the estimated monthly payments of each equipment lease option. It can help business owners avoid scams and paying for hidden charges that can often appear.
However, before we discuss more about an equipment lease calculator for an equipment loan, let's first find out the scams that you need to avoid.
What Are the Scams You Need To Avoid?
In the business financing industry, one can expect to come across equipment leasing companies that exist to prey on their clients. Many long terms loans and equipment financing firms take advantage of small and startup businesses looking for financial partners.
In addition to this, equipment leasing and financing is less regulated than any other type of financing product. Since it requires a little to no requirements, it's a lot easier for equipment financing companies to create legitimate-sounding scams.
To better help you avoid these situations, here are the common scams that can be found through equipment leasing and business financing.
Evergreen Clauses
Evergreen is a hidden clause that can be written in FMV buy out operating leases and is a contract provision that automatically renews an equipment leasing agreement after the expiry date. The evergreen clause usually takes effect if you don't notify the financing company to end the contract within a month before its end date.
This clause exists to favor the equipment financing company in the contract.
In fact, it can make it harder for small businesses to terminate, locking in parties for extended periods of time. This happens when businesses forget due dates or become too complacent, resulting in lost opportunities for renegotiating and better deals.
If you enter into a FMV buy out lease term and you know you're going to want to exercise your purchase option at the end of the lease it's wise to send a letter as soon as possible letting the lessor you plan on exercising your purchase option so your lease doesn't get the evergreen clause.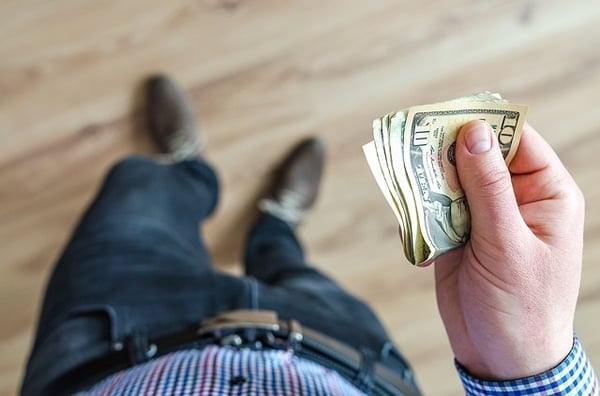 Advance Payments
Keep in mind that equipment leasing companies usually require little to nothing down. Hence, when a leasing company asks for a large deposit before the approval, this could be a scam. Never give more than a doc fee or one payment to a equipment financing company before your loan application approval.
While one may come across equipment financing companies that do require down payments with the signed capital lease documents, ensure that your money is returned if the application is rejected. Stay away from equipment leasing companies that refuse to do this.
Fake Low Interest Rates
Scammers often try to lure business owners on an equipment lease with a lower interest rate.
So if a company promises an extremely low interest rate, then switches things on you in the end. It's best to back out and find another equipment finance company.
How Can You Avoid Those Scams?
Many business financing and equipment leasing companies craft their scams so well to make it more convincing. Business owners like you should be more attentive to details because equipment leasing scams are not easy to notice.
Being involved in scams will cause problems that might cost you your company.
To prevent that from happening, here are some tips to avoid equipment lease scams.
Do Your Research
The easiest way to avoid a scam is by doing research. Always check reviews or feed backs about the leasing company that you're dealing with.
Doing this will help you determine if they are legitimate or not.
Learn More About Your Equipment
Read up more about your equipment and understand how you can maximize its use for your business.
Before you lease equipment, it's important for you to have a knowledge about it. This can prevent the equipment leasing or financing company from taking advantage of you.
You can also look for an equipment leasing company that has experience with your desired equipment. Ask the manufacturers and dealers for a referral to an equipment finance company they've used in the past.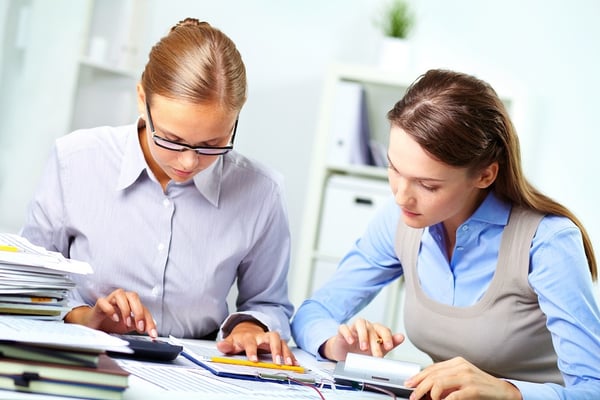 Watch Your Payments
Pay attention to the terms of your equipment lease contract and check what will happen to the interest over time. Will it go up or down? It's a big factor that should affect your decision.
Remember that scammers will try to sell you on an equipment lease with a lower interest rate.
The estimated amount of your payment might change as well, and that's why you need to watch your payments. Don't give them a huge down payment before your leasing application has been approved.
Financial companies also benefit from unfair and hidden payments. With that said, it is recommended to use an equipment lease calculator to monitor and predict your payments as well as your sales tax.
Avoiding Scams by Using an Equipment Lease Calculator
It's easy to protect yourself from payment scams with the help of an equipment lease calculator. The equipment lease calculator estimates your expenses while you lease equipment.
If you're new to equipment leasing and financing, then here's how to use an equipment lease calculator.
Calculating Your Monthly Expenses
An equipment lease calculator is mainly used by business owners to predict and calculate their monthly equipment lease payments and rates. It will also help them avoid paying for hidden charges. Determine whether your equipment finance professional is giving you the deal they say they're.
To calculate your monthly payment with an equipment lease calculator, you need the following to know what the leases include:


Value of the asset,

Type of Lease,

Effective Interest Rate,

Length of the lease, and

Residual buy out
To calculate your annual interest rate with an equipment lease calculator, you need the following:
Value of the asset,

Type of Lease,

Monthly, or quarterly payment,

Length of the equipment lease, and

Residual buy out
The items listed above are important factors that can affect the overall amount of your monthly equipment lease payment.
Outputs That You Can Get
Through an equipment lease calculator, you can predict the actual amount of your payments during the equipment lease term and calculate what your annual percentage rate is.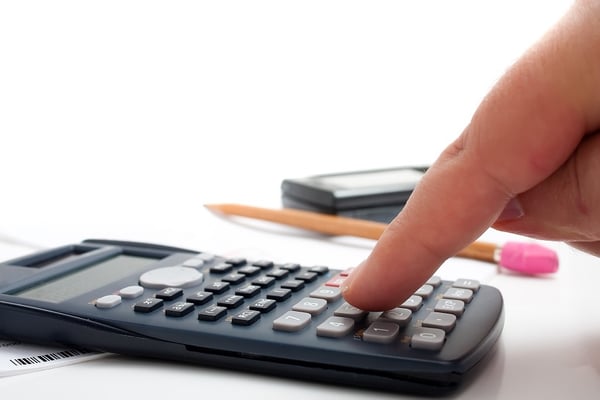 How Equipment Lease Calculator Help You Decide
Most business owners' decision in choosing an equipment leasing company is affected by several factors. However, it is often dependent on the amount that needs to be paid and what they can get at the end of the equipment lease term.
If your decision depends on these factors too, then you definitely need to use an equipment lease calculator.
An equipment lease calculator can calculate your interest rate and monthly payment. It can also help you choose between lease to own with a $1 buy out and a fair market value lease.
Final Thoughts on Using Equipment Lease Calculator on Your Lease
In this blog post, we talked about using equipment lease calculator on your equipment lease. Scams are all over the industry and it's a common practice in equipment leasing and financing companies to bait and switch or lie about the rate they're offering you.
Never trust a company that asks for too much money before approving your lease application. This is a clear indication that they only care about your money. Also, don't fall for equipment lease offers that promises a low-interest rate with an evergreen clause. These are the common scams that equipment leasing and financing companies use to lure business owners.
To avoid scams and hidden payments, prefer using an equipment lease calculator. It can help you predict your payments during the equipment lease.
If you have more questions about using an equipment lease calculator, you can call Trust Capital at (866) 458-4777. An equipment financial consultant can help you calculate the interest rate on your equipment lease and possibly save you money on your next equipment lease.