Starting and growing a business in its own merit is a challenge all on its own.
Nowadays, it's not enough to just have a "great idea" in order to be successful. You have to be able to put in a tremendous amount of work, get the right people working for you, and otherwise deliver above and beyond service for all of your customers and clients.
From starting out to growing an already successful commercial equipment empire, there are always ways to improve and accelerate the process. Especially if you're an equipment vendor that specializes in selling capital equipment.
Chances are you've already heard of a vendor finance program before, but you can get a vendor finance program to help you with all of your customers equipment financing needs.
So should you accept the first offer you get? (And chances are you've already gotten a lot of offers already.)
Of course not: you want to make sure that the company you choose for your vendor finance program is going to be the best fit and the most effective solution for your business.
So what makes a good equipment finance partner for your capital equipment sales business?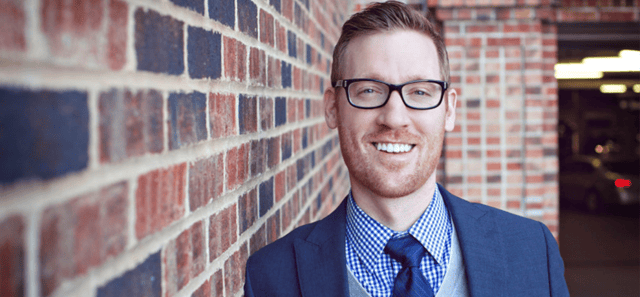 Vendor Financing Companies That Are Honest
The last thing you want to work with is a company that is sneaky and untrustworthy. A company that is only focused on their bottom line or the profits they'll make is not a company you want to work with.
Worse yet, some financing companies may try to hide their intent and how they go about doing business with you.
Make sure that every partner that you're working with is honest and has clear records that are understandable and transparent.
Communication Is Crucial In a Finance Partner
In the same vein, working with a vendor financing partner should feel exactly like that: like working with a business partner. It's unfortunately not uncommon for some equipment financing businesses to treat their clients like they're just a number in their balance sheets.
Make sure that the company you're choosing to work with is not only honest, but has open lines of communication. The best partners are those that are easily accessible, whether you're giving them a call or sending an email.
Customer Education Shows Expertise In the Finance Industry
Whether you "know your stuff" or not is irrelevant in this case: if your equipment finance partner doesn't know more than you, then you'pre probably going to be better off looking for someone else. It's one thing to know a lot about finance yourself and another all together if you know more than your supposed "finance partner."
Make sure that your vendor equipment finance partner has the right answers to the questions you ask. Your financing partner should have the ability to educate you as their customer when you choose to take them on as your main financing solution for your valueable customers.
Can Your Finance Partner Offer Program Flexibility?
As you try to filter out finance vendor program offers, this is a question you need to ask.
Can they offer flexibility in their equipment finance programs?
How much experience do they have in creating custom tailored payment programs for my market?
While they may have certain recommended and standard programs that they would suggest for most of their equipment partners, you want to make sure that they are capable of meeting your unique business needs.
It's one thing to have a "recommendation," and another to only have one or two "products" that they can't budge on. A true equipment finance partner can curate an offer that meets all (or most) of your needs and caters to your customers and your equipment market.
Custom payment programs can be tailored to a unique equipment vendors customer's needs and objectives.
How Easy Is It to Apply to Their Vendor Finance Program?
When choosing a vendor finance program to add to your own business, you also need to think about how easy it is for your own customers to utilize the equipment financing program put in place. You as a capital equipment business owner might understand exactly how it works, but your customers may not.
You want to make it as easy as possible to get the financing they need in order to complete a sale with you. Make sure that applications can be done online, over the phone, through the fax, and in an email. Make sure your website and application forms are easy to read and understand.
As you try to filter out finance vendor program offers, this is a question you need to ask.
Will they approve over 85% of my valueable prospects?
Seeking A Vendor Finance Program Partner
When selecting a partner to help you with your vendor finance program, you need someone who will act as your one stop source for financing. They need to be able to both provide customized solutions and be able to work with those with weaker credit.
Trust Capital can be that partner. Trust Capital provides sales/marketing support, application processing, quotes, reports, credit underwriting, pricing, and even documentation. You'll also be provided an up to the minute status so you won't get left behind.
Trust Capital will also provide a captive finance program. This is where they make the vendor finance program look like it's coming from a department of own business. It will look like you are providing the financing.
Having a full-service approach lets you access a wide selection of premier funding sources. Even a full suite of financing products that meet your client's specific needs can be easily achieved.
Trust Capital will find a financing solution that is right for you and your customers. This will help drive up your sales as you'll get an increase in approval and closing percentages. What more is that Trust Capital will streamline the entire funding process for you.
At the End of the Day: It's About the Partnership
When making your choice of who to work with, you want to make sure that you're creating a solid partnership with any equipment financier who's going to help you. You want to work with someone who's going to be there for you and your business, and can adapt to the numerous needs that you have and the variability in your current market.
I expect that you learned what you were looking for about what makes a good vendor finance partner. But if you have further questions, don't hesitate to reach Trust Capital at 866-458-4777 to discuss building or improving a vendor finance program.