Want to know how you can have more buying power at auctions?
In an auction house, it's very normal to see people getting agitated… This is especially the case when a commercial truck or piece of business goes up for bid that draws a lot of interest.
But do you have enough business capital to buy at an auction?
Auction financing can help you have the purchasing power you need. That way you can be more assured you'll have the purchasing power you need at the auction.
To help you out, I want to talk to you about how auction financing works. I'll also go into detail as to why you should consider auction financing, for your business and how to get it.
Learning More About Auction Financing
You need to widen your knowledge before you get involved with everything related to auctions and auction financing. There are quite a few reasons why a number of business owners buy equipment at an auction.
So… is buying business equipment at an auction beneficial?
We will discuss it all here but before anything else, let's talk about what's auction financing first and how it works.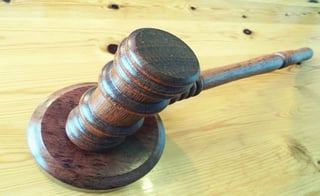 Why Buy Equipment at Auction?
You can find almost anything at an auction. Whether you are looking for heavy construction equipment to any restaurant equipment or any kind of business equipment, purchasing them at an auction is one of the best choices for your company.
Do you know why?
Reasons To Buy At Auctions
Here are the reasons why you should buy an equipment at an auction.
Most equipment at an auction still has value even if it's used. You can assure that the equipment that you're going to get is well-maintained and not malfunctioning.
Most items at an auction are sold at a lower price. When it comes to equipment sold at an auction they are most likely used equipment… so naturally they will be offered at a lower price. Yet the equipment can work just as well, or almost as well, as its new counterpart. Just think about the money you'll save when you buy equipment at an auction. The price of a new equipment is often equivalent to two used equipment.
Buying used equipment can also help you avoid the initial depreciation. Just like new cars, new equipment such as trucks and tractors will decrease its value once you start using them. Usually, brand new equipment will lose 20% to 40% of its value in a span of 12 months.
Is Auction Equipment Beneficial?
If you're going to buy used equipment at an auction, will it be beneficial for your business? Well, of course, your business will get benefits. The auction can give you a good selection of equipment that still has value and you can purchase them at reasonable prices.
Since you are purchasing the equipment for a lower price, you'll be able to conserve your capital. The capital that you save from buying the used equipment can be used in acquiring other assets for your company.
Tips Before Buying Equipment At Auction
To ensure that the equipment that you're going to buy is still in good condition, it is advisable to inspect the items first.
Before the auction think about your monthly cashflow and budget what you can afford to spend on a monthly basis. So you can back into how much equipment you can afford to buy at the auction. Here's a handy auction equipment lease calculator.
Quick Reminders
Consider these reminders every time you're bidding for an equipment.
Check if the equipment still has warranty even if it is rare to see an item on a bid with a warranty on it.
Check the equipment's release dates. Always look for the equipment that is offered at a reasonable price. As much as possible, bid for the newer equipment. Usually, that equipment will be sold at a higher price compared to the old ones.
Ask the vendor if the equipment has already been tampered or repaired in the past. Any sort of repairs or replaced parts on the equipment can largely affect its value and price. Since the equipment has already repaired, it's price will go down.
If ever the equipment was repaired, check if its spare parts are easy to find or buy.
When buying heavy, farm, or construction equipment, always check its mileage and its tires. If the tires are somehow worn out, ask the vendor how long does the equipment was used. The length of time that the equipment was used can also affect its price.
Pay Attention
Be wise when you are buying business equipment at an auction. Pay attention to details like hours used especially if the equipment that you are going to buy are used in farming or construction.
Aim for the equipment that is aged three years to eight years old, these are the items that most farmers and business owners want. Most of that equipment is still in good condition and since it was at an auction, you could buy it at the price that suits your budget.
Keep Your Head
The auction house is an exciting place but you should not get carried away. Stay calm especially when an item on the bid has attracted a lot of interest. It is okay to keep on bidding.
But...
Remember that when the mallet goes down and you are the highest bidder, you are automatically committed to the item legally.
Try For The Final Word…
If you have an interest in an item that is not sold during the auction, you can always ask the auctioneer if you can make the last bid. Vendors often sell their items for a lower price once the auction ends. If you are a business owner, you can take advantage of this situation to purchase the equipment that you need at a lower price.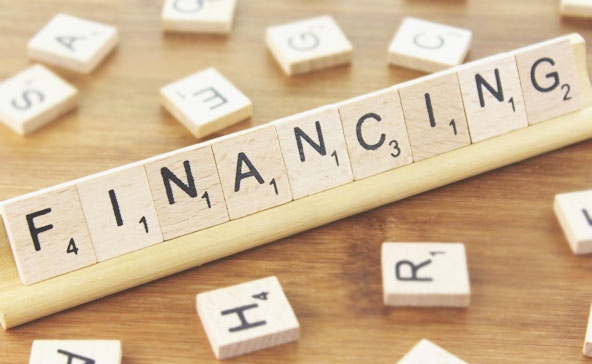 Purchase an Equipment With Auction Financing
If an auction-goer wins a bid at an auction, a 10% deposit is required and the remaining 90% must be paid within 28 days. Arranging a loan in that time span is nearly impossible. Since the purchase can be easily forfeited, using an auction finance is the only choice.
Auction finance is often used at auction because this loan can be arranged within hours or minutes and it is specifically made for auction-goers.
Auction financing is commonly used when purchasing commercial trucks and business equipment at auction. People tend to buy equipment at auction because a lot of those are often offered there. And since the equipment is only exposed for a few buyers, the chances of purchasing it for a lower price is higher.
When buying an equipment at auction, the rates of auction financing are normally based on:
The age of the equipment

Mileage on the equipment

Condition of the equipment

Business & personal credit history
Here is a list of the most common equipment that can be bought at an auction using auction financing.
Heavy construction equipment

Farm equipment

Commercial Trucks & Trailers

Landscaping equipment

Restaurant equipment

Agricultural equipment
How To Get Auction Financing?
You can get auction financing from banks… but you may feel like you'd rather be having a dental root canal done instead. It takes a lot of time for the loan to be processed. And if you are in a hurry, then you won't be able to get the money that you need.
There are other sources that offer auction financing. Most of them are financial companies and you can find them easily by searching through the internet.
So among those that offer auction financing online, who is among the best choices?
Experienced bidders often use auction financing by Trust Capital because it is easy to apply, no upfront cost is needed, and it is offered at an affordable rate.
They can quickly approve your application before you go to the auction house and provide the borrowed money quickly to the auction house. Even if you had a bad credit, you are still eligible for a loan. Usually, they approve 4 out of 5 applications that they receive. Their streamlined application is quick and has no risk and no commitment.
Here are the benefits that you'll receive once you are approved to get auction financing:
The loan will not appear on personal credit.

All used equipment is approvable on terms up to 60 months

NO upfront fees - No Early Pre-Payment Penalties after 18 months.

Affordable and flexible monthly payment options
How can you apply?
Trust Capital has a single page application on their website. They value their customer's time and they provide the necessary funds easily.
Final Thoughts About Auction Financing
Having knowledge about auction financing is important before you show up to bid on equipment. Take the time to review the tips I outlined in this article to help ensure you are prepared to be successful at the auction.
If you went to an auction and signed up for an equipment loan quickly and forgot to check what your equipment leasing interest rate is. Here's a handy auction equipment lease calculator to figure it out.
Keep in mind that applying for auction financing is easy, and will help make your trip to the auction even more successful.
Have any questions about auction financing? You can contact Trust Capital at 866-458-4777.