Acquiring equipment for your business is not an easy task.

Assessing your requirement, checking what is available in the market, and scheduling delivery are essential tasks. But having enough cash to fund this acquisition is the most crucial assignment of them all.

The business owner needs all the help he or she can get to handle these tasks.

The good news is that partnering with one of the best equipment finance companies will greatly relieve the owner of this major concern.

It could well be one of the most important decisions this person will make for his or her business.

And we are here to show you how through this blog post.
Guide to Choosing the Best Equipment Finance Companies

To be considered as one of the best equipment finance companies is a great honor.

There are a lot of attributes, capabilities, and institutional strengths a finance company should possess to be considered as one.

It's your job as a conscientious business owner to go out and look for these finance companies. You have to do a good job with this search for there is a lot riding on it.

This blog post aims to help you with this search. We will provide you with a guide in selecting the best equipment finance companies and more.

Characteristics of the Best Equipment Finance Companies

Equipment finance companies that have extensive loan exposures in your industry should immediately be considered. They are potentially good partners to help your business grow.

They got big in your industry because they are doing a good job servicing your competitors, suppliers, and customers. It also follows that they have an excellent industry reputation and are probably reliable.

They can provide for your equipment financing requirements and more. They know your industry well enough to give other value-added services.

Information such as what kind of equipment you really need, prime suppliers where you can purchase equipment, and when is the best time to purchase are good examples.

Aside from these, here are the other best equipment finance companies characteristics.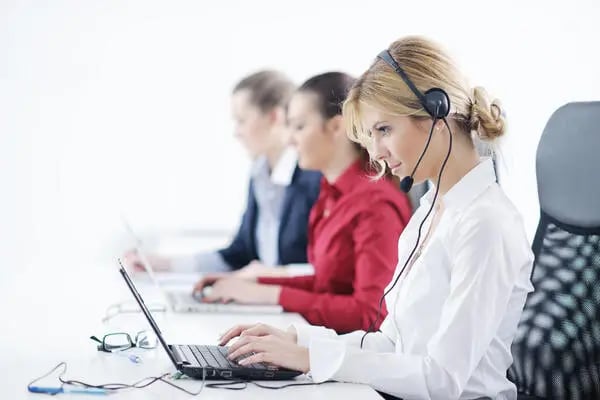 A Great Company Values Customer Service
Consider making a partnership with an equipment finance company known for exceptional customer service. All the more if this company treats you like a family.
Excellent customer service is a clear sign that the finance company is providing the best service to its clients. An example of this is when they take time answering all your questions and concerns even after you have signed up for an equipment loan.
Presence of Flexible Payment Options for Your Business
The best equipment finance companies offer different payment options.
This will be to your advantage depending on your current situation.
A business that is currently short on cash may choose a deferred payment option plan.
Other payment options in the market include declining payments for the lowest out-of-pocket cost and seasonal payments for businesses with slow periods of income.
Best Equipment Finance Companies Provide Specific Terms and Conditions
Your chosen equipment finance company should be transparent about their services.
Before making a partnership with an equipment finance company, consider asking them the following questions:
Will I have to pay the remaining principal or principal and interest when I pay the loan or lease off early?

How much are the doc fees?

Do you charge interim rent fees?

Do you charge pre-funding interest or any carrying pre-funding costs?

When does the loan commence after signing the lease or loan documents?

How much is due upon signing the lease or loan documents?

What happens at the end of the lease or loan? Is there a residual or balloon payment?



The answers to these questions are important considerations in choosing the right equipment financing company.





You should also make it a point to ask about an evergreen contract provision.





Evergreen clauses automatically renew an agreement after the expiry date. The contract would roll over periodically until one of the parties defaults or gives termination notice.





It is not to your interest if this is present in the contract

.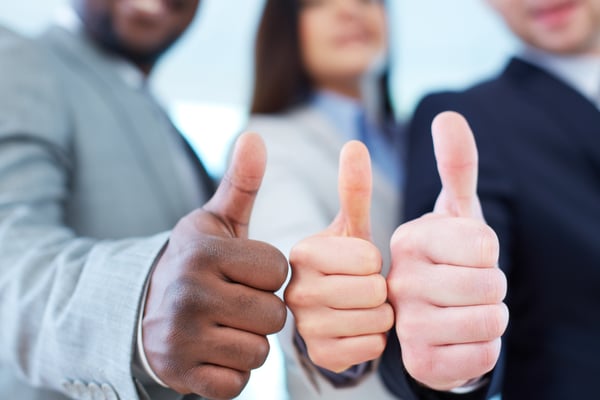 Three of the Best Equipment Finance Companies
To help you more, consider making a partnership with one of the best equipment finance companies around.
These are some of the best equipment finance companies who possess the necessary characteristics mentioned in this blog post. Each of them has its own unique quality catering to a wide range of industries.

DLL Financial Solutions Partner

DLL Financial Solutions Partner is a fully-owned subsidiary of Rabobank. This company is known for its flexibility in adapting to their clients' ever-changing needs. They are among the world's leading vendor finance partners with a presence in thirty countries serving the equipment manufacturers, distributors, and dealers.

They have a presence in the following industries: food & agriculture, healthcare, construction, transportation & industrial, office technology, and clean technology.

Crest Capital

Crest Capital has a good public reputation because of the transparency of its terms and fees. They provide different types of leasing and financing solutions to help their clients acquire equipment at a reasonable rate.
They provide different types of leasing and financing solutions to help their clients acquire equipment at a reasonable rate. Their customer base is comprised mainly of the agricultural, automotive diagnostic, food service, health, industrial, manufacturing, medical, office, packaging, printing, retail, software, and technology sectors.

They offer fast loan approval, 100% financing, and no rate adjustments throughout the life of the agreement.
Crest Capital helped businesses take advantage of the depreciation deductions provision in Section 179. This allows write-offs from equipment and software purchases.
They are also renowned for their own payment and tax calculators which are being also used by their partners in their own sites. These calculators have helped their own clients and those of their partners immensely in making the necessary computations vital to business decisions.

Their own Crest Capital Equipment Finance offers strategic partnerships with equipment dealers in offering leasing and financing solutions to their customers.

Trust Capital


They have the most competitive programs for trucking, construction, healthcare, and industrial manufacturing industries. They also specialize in aesthetic equipment financing, heavy and industrial equipment leasing, and others.
People unsure as to how to proceed with equipment financing can rely on Trust Capital to guide them.
A simple one-page online application will start the process rolling. Most applications don't require documentation but in case that one is needed, Trust Capital is working hard to get the lowest possible payment in return.
Lastly, they offer start-up, working capital, and small business loans.
Trust Capital has flexible programs designed to make it easy for their customers looking to acquire equipment. They offer 100% financing and can approve applications for amounts ranging from $500,000 up to $50,000,000.
Trust Capital can even provide equipment financing for business or individuals with poor credit scores.
As an equipment vendor, you can also avail of Trust Capital's vendor financing program. You have a realistic chance of achieving your sales targets through this program.
There are 2 promos that you can offer to your clients that will greatly aid your sales efforts:
6 x $99 promo - Customers pay only $99 for the first 6 months, followed by terms up to 72 months.

ZERO payments for the first 3 months, followed by terms up to 72 months.
Trust Capital partners enjoy a 98% Approval Ratio! Their company also has an Equipment plus cash program with fast approvals within 1 day. and funding day after. No prepayment penalty programs available for qualified companies. A sale-leaseback program to get cash out of existing equipment owned. 12-84 month terms for equipment financing and equipment leasing. They have the fastest SBA Express Loan program in the nation with terms up to 120 months. Approvals in 3-5 business days.


Final Thoughts on the Best Equipment Finance Companies

In this blog post, we have talked about the characteristics of the best equipment finance companies.

Nowadays, the best equipment finance companies are expected to do more aside from providing funds.

They need to have the following:
Industry experience with a good reputation.
Excellent customer service.
Flexible payment options.
Transparency in terms and conditions.

As a business owner, it's your responsibility to select and partner with the best equipment finance company around.

And as mentioned earlier, this could well be one of the most important decisions a business owner will make. You might as well make it the best decision you made.

Partner with a reliable finance company like Trust Capital. They're one of the best equipment finance companies.

If you want to know more about Trust Capital's various equipment finance programs, you can reach them at (866) 458-4777.