Are you spending too much money for the maintenance of your lighting?
A lot of commercial facilities and businesses today require the right kind of lighting. This is to avoid spending too much money on maintenance and repair.
Commercial LED lighting might be the right choice for you. Most business owners use it because it provides a lot of benefits. However… commercial LED lighting can also require a much larger initial investment compared to conventional lighting.
But no need to worry! There's a financing solution that can help you acquire commercial LED lighting without worrying about its costs. Commercial LED lighting financing can even help you gain a better return on investment for your business.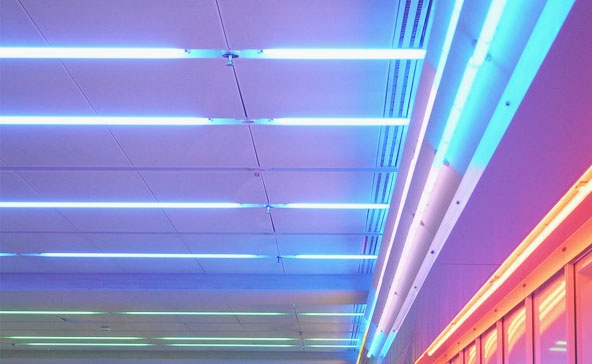 Understanding Commercial LED Lighting Financing
Commercial LED lighting can be a good investment for your business. It can provide you a lot of benefits, including being more efficient compared to the conventional lighting.
A financial solution for your commercial LED lighting can even help you gain a faster return on investment. No need to worry about costs incurred when you apply for a commercial LED lighting financing.
But before we go any further…
Let's start with understanding what commercial LED lighting is all about.
What Is Commercial LED Lighting
Before we can understand commercial LED lighting, we must first start with discussing the fundamentals of LED Lighting.
What Is LED Lighting
LED lighting is...
LED or light-emitting diode is a kind of light source.

It has a two-lead semiconductor that has a p-n junction diode where if activated will automatically emit light. The p-n junction diode is a boundary between two types of a semiconductor material. The positive with excess holes and negative with excess electrons.

LEDs are small chips that are placed on a heat-conducting material. It's less than 3 square millimeters.

LEDs have a color consistency which is better compared to other conventional lightings. The color consistency helps perceived a better amount of brightness. Any color abnormalities are eliminated because LEDs produce a higher level of uniformity in illumination and shadow.
Commercial LED Lighting
LEDs are the core of a commercial LED lighting. It is referred to as commercial in a sense that it helps businesses earn more money. This is because commercial LED lighting is a kind of lighting that can provide a better efficiency and less damage to its surrounding.
Since 30% to 50% of the energy consumption comes from lighting. LED lighting can help you save up to 90% or more of those lighting costs, making it a good investment for business owners.
Compared to the usual type of lighting, LED lighting runs cooler. It also emits more light per watt and has a lifespan of 50, 000 plus hours. It can also be dimmed, which is a good way to maintain and prolong its life: helping you save money compared to scheduled replacements and maintenance done for conventional lighting.
Commercial LED lighting has become a common type of lighting for any type of business. Even schools, hospitals, universities, and sporting facilities have switched to using commercial LED lighting.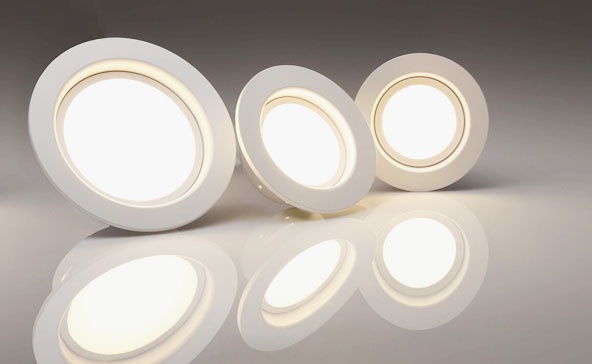 Benefits Of Commercial LED Lighting
There are a lot of benefits to commercial LED lighting. So let's go over these benefits, and talk about how commercial LED lighting will be a good investment for your business.
Small, Efficient, And Long Life Type Of Lighting
We've already talked about LED lighting being small, efficient and have a long life. Still, let's take the time to elaborate on this advantage.
Since LEDs are small, and they can easily fit into spaces. It's not like the conventional types of lighting where it cannot be placed easily into a small space.
LEDs are efficient because they give off the kind of light that hits one specific direction. This makes it a better option compared to conventional lightings that emit light in every direction once you switch them on.
Almost 90% of the light given by LEDs can be projected in one direction only. Not to mention, it only uses up to 80% less energy compared to the conventional lighting.
If an incandescent bulb can only offer 2000 hours, LED lighting can last you up to 50, 000 hours or even more. This even breaks the record of a compact fluorescent which only has 30, 000 hours to offer.
Ultimately this means that investing money on LED lighting will get you to save more energy. If you want a lighting that is directed exactly where you want and has a long life, then commercial LED lighting will be a good investment for your business even in the long run.
Low-Cost Lighting With Minimal Maintenance
LEDs do not contain any glass components. They are made from sturdy materials, making them very durable and less vulnerable to any damage or breakage.
This makes LED lighting more suitable for outdoor use. LEDs are also shock resistant, so it is more resilient to outdoor conditions.
Since the lifespan of LED lighting is much longer than incandescent or fluorescent bulbs, it can be used to help lessen your maintenance costs.
The payback period of LED lighting is typically over two years. And it can have a return on investment 15 times more than the cost of purchasing it.
Environmentally Friendly
Since businesses today are focussing on "green energy", LED lighting will be a good choice as it doesn't require as much electricity. LEDs also have the potential to lessen energy consumption by up to 70% to 90%. It can be used to network with control devices so it can be centralized whenever you plan to dim, switch off or brighten the LED lighting any time of the day. And this can help lessen your utility expenses.
LEDs emit fewer greenhouse gasses compared to the conventional incandescent bulb and fluorescent light.
LED lighting doesn't actually have any mercury in them and the components of a LED lighting are 100% recyclable.
Since it's the kind of lighting that does not produce any harmful UV rays, you won't worry about any fading to the surroundings and any equipment in your business.
Acquiring Commercial LED Lighting Financing
Having a commercial LED lighting is beneficial. Since acquiring it is costly, businesses often turn to commercial LED lighting financing. This type of financing can allow you to have LED lighting without having to pay a lot of capital.
What does financing for commercial LED lighting mean?
LED lighting financing helps you to overcome the struggle of purchasing an expensive commercial LED lighting. Having a financing solution can help you invest in the LED lighting that you want.
The right financial partner will help you with arranging LED lighting financing with no upfront costs. This will actually help lessen your operating costs right away. You should also be able to arrange monthly payments that meets your budget.
You also won't have to worry about whether your application will get unapproved. LED lighting financing is created to help businesses acquire the commercial LED lighting that they need. This means when you are working with the right financing partner you won't have to worry about whether you have a good or bad credit.
Your application can be approved within hours; and you can acquire your commercial LED lighting as soon as possible. You'll be given a financing solution that will be the right fit for your needs and your financial capability.
Who Offers Commercial LED Lighting Financing?
A partner that can provide a better financial solution for you and your business is Trust Capital USA. Trust Capital USA offers a commercial LED lighting financing that can be tailored to your needs. The financial company offers financing no upfront costs and can approve your application within 24 hours.
They can be contacted easily through their website. In fact, they have an online application ready for you to fill up. All you need is to request funding and type in the required details in the application process.
Trust Capital USA is a national equipment financing and business working capital company. They are dedicated to helping manufacturers, vendors, dealers, and business owners to be more successful in their business. They are helping them to keep their customers well and satisfied.
The company can provide you the best and leading financing programs that are created and delivered ethically.
Final Thoughts About Commercial LED Lighting Financing
Commercial LED lighting is a good investment for a business. Commercial LED lighting has a lot of benefits that can help your business which include being energy efficient, having a long life, and are also environmentally friendly. And the biggest disadvantage, cost, can be managed with the right commercial LED lighting financing.
If you are interested in knowing more about a financing solution that can help you get a commercial LED lighting, don't hesitate to reach us at 866-458-4777.