Planning to get a tow truck for your business?
Despite its usability and a great business asset, tow trucks are costly.
For a business owner to be able to acquire one, he/she must have a lot of cash on hand. But if his/her business is just starting, producing such funds may prove to be a struggle.
When cash is short yet such an asset is greatly needed, the best option is to opt in for a tow truck lease. This lease is a common financing option for business owners who are in need of cash to finance their tow truck.
In this article, we'll help you make the best decision for your startup tow truck business in terms of mode of asset acquisition, and that is to get a tow truck lease.
Reasons to Apply for a Tow Truck Lease
The main problem for most startup tow truck businesses is their limited budget for acquiring various equipment for their operations. You've got to buy the tow truck, dollies, radios and truck accessories.
For a tow truck lease business, it's vital that roll-back tow trucks are secured given that they will be the heart and soul of the operations. However, these do not come cheap.
To help you with proper budgeting, the best option would be to apply for a tow truck lease.
Use our tow truck lease calculator to calculate how much your tow truck lease payments could be and how much of a tow truck you can afford to buy based on your monthly budget.
So what exactly is a tow truck lease and how can it help your business gain its optimal work efficiency? Let's start with...
What is a Tow Truck Lease?
A tow truck lease is how one can temporarily own a tow truck in exchange for rental payments for a long term generally up to 60 months but sometimes up to 84 months depending on the age of the truck and your credit. As it is of temporary ownership, you'll also be returning the truck once the lease term ends, paying a residual to own it or renewing your lease. There is a $1 buy out lease option we can go over in this article.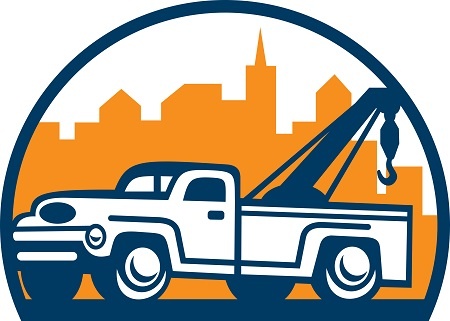 Buying vs. Leasing a Tow Truck
Buying a tow truck can add value to your business, as it will count as one of your owned assets. But acquiring one can be costly and financially inefficient, especially for startup tow truck businesses.
If you're concerned that your current budget isn't enough, a tow truck lease can help you. It's a common financing method for getting tow trucks even when cash is insufficient.
The following sections are a brief comparative analysis of buying versus leasing programs for a tow truck.
Buying a Tow Truck
The main issue with buying a tow truck is that you have to pay its full cost out of pocket, which is undoubtedly expensive. There will also be additional charges such as the sales tax required by your state which is why you need to have truck financing companies who can help you get a tow truck for your business.
Whether you plan to gain acquisition by purchasing or using a loan, the truck will still yours.
The only way for you to upgrade the tow truck in this scenario is by selling or trading it for something better.
Leasing a Tow Truck
The Leasing companies, on the other hand, allows you to obtain tow trucks at a minimum cost. You'll be able to have your cash flow running smoothly as you pay the tow truck lease, and you won't have any credit constraint of ownership.
No payments for the first few months on a tow truck lease allows you to get your truck, paint it, hire then train a driver and put him/her on the road.
Tow truck lease payments can also cover the accessories, taxes, shipping, and installation of custom equipment.
The finance charges are tacked on to your lease payment. For most states, they'll charge the sales tax on your payment amount. If you structure your tow truck lease on a $1 buy out lease than your taxes will be wrapped into the payment. At the end of the day it's the same payment as paying sales tax on your payment amount.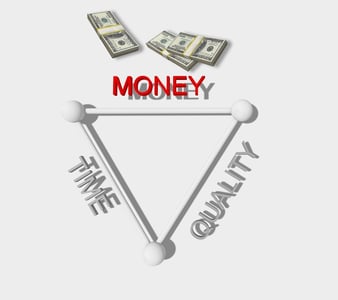 Why You Should Consider Leasing a Tow Truck
A tow truck lease is a financing method that should be considered as it helps in many ways.
Overall, it's not just about getting an upgraded or updated tow truck. When you lease, your whole business will get the most benefit out of it.
Here are more reasons why you should consider a tow truck lease:
Cash Management Improvement
Because leasing costs significantly less than purchasing, a lease prevents you from spending a large fraction of your capital into down payments to a finance company. Instead, you can use the money for other more important matters that can make your business more profitable.
Incidental costs like sales tax, installation, training, and tow truck accessories can all be included in your tow truck lease payments. This means that your monthly payment covers nearly everything associated with leasing tow trucks.
Improvement in Cash Forecasting
A tow truck lease provides fixed contractual payments. This means that monthly payment is fixed and you can avoid unstable and fluctuating costs, allowing you to properly budget your funds.
Convenience
Compared to the conventional financing, a tow truck lease is more convenient. Conventional financing gives you tons of paperwork and a long queue time just to purchase the asset.
But with a lease, clients can save their time and lessen their paperwork as it is cheaper and there is no claim of ownership.
Less Restrictive Financing
Certain financial restrictions can be confusing to compute and time consuming to track. Leasing gives you simple and straight-to-the-point computations. This enables you to easily trace and compute your payments.
When you lease, you overcome restrictions where hidden charges are not included. Restrictions may include the following:
Current ratio and debt to equity ratio limits.
A minimum times-interest-earned ratio level.
Other minimum measurements of profitability.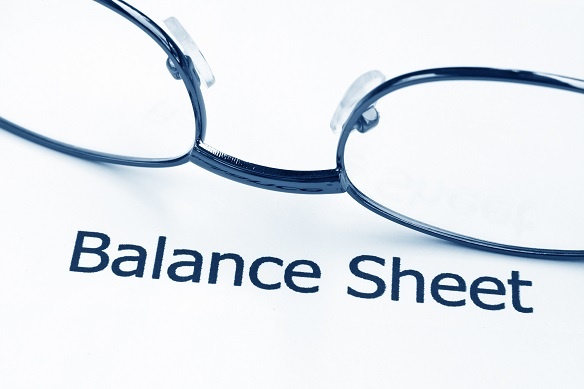 Healthy Balance Sheet
True Tow Truck Leases do not add debts to your balance sheets. Stronger financial ratios and measurements will also result when you lease your tow truck.
Purchasing of tow trucks also appears capitalized and depreciated on your financial statements. Using a tow truck loan means payments should be separated into principal and interest.
A tow truck lease, on the other hand, doesn't require any additional liability or even reduce your working capital.
Tow Truck Leasing Tax Benefits
You can structure your your tow truck lease as a FMV buy out or a TRAC Lease and write off 100% of your payments off your taxable income.
When you structure you structure your tow truck lease as a $1 buy out lease agreement you get section 179 tax benefits. With the passage and signing into law of H.R.1, aka, The Tax Cuts and Jobs Act, the deduction limit for Section 179 increases to $1,000,000 for 2018 and beyond.
If you want to spread out your tax write off over time than choose to depreciate the tow truck over its useful life or select a FMV buy out tow truck lease agreement or a tow truck Track Lease and get a much larger tax write off each year you have the tow truck lease open.
As long as you're profitable, which I hope you plan to be. Let Uncle Sam pay for all the interest you're on your tow truck lease by structuring it with a FMV buyout or TRAC Lease with age restrictions in mind.
Final Thoughts on Reasons to Apply for a Tow Truck Lease
Today, we have discussed why tow truck leasing is the best financing option for startup tow truck businesses. If there is a limited amount of working capital available, it's wise not to spend it all on your tow trucks.
This can result in a financial disaster.
Instead, use your working capital on other aspects of the business to ensure efficiency.
As opposed to purchasing a tow truck, leasing decreases the total amount to be paid. Remember that in tow truck leasing, you don't possess ownership of the equipment. That fact , offers you the advantage of being able to write off 100% of your payments off your taxable income and upgrade to a better tow truck as you see fit (or at least until the lease term ends) because tow trucks don't last forever.
Cash management and payment forecasting are made easy as well by making use of a tow truck lease. Payments for these are usually fixed, allowing you to manage your funds properly.
Use our tow truck lease calculator to calculate how much your tow truck lease payments could be.
Tow Truck Leasing also offers less complications and paperwork, making transactions easier and hassle-free compared to your local bank.
Companies like Trust Capital use e-docs and get approvals to funding fast. It is also easy on the pocket, as there will be no hidden charges nor debt build-up.
Got any more questions about getting a tow truck lease? Call Trust Capital at (866) 458-4777 now and a tow truck specialist can answer your business financing questions and take you from approval to funding in 4 hours! Trust Capital does a soft credit inquiry and can offer a no obligation approval.