If you're operating a dental practice and looking to make an upgrade for your dental equipment, there are a few things you should take into consideration.
Dental equipment financing can be a major benefit to any dental firm that utilizes it to help their business grow. Before you dive head first into financing your first or next package of dental equipment, consider these need-to-know tidbits about dental equipment financing.
There are a number of reasons to consider dental equipment financing with tax deductions for your next big dental equipment purchase, including a lack of repair costs, reduced stress, great deals for businesses on a budget, easy upgrades to stay current with technology, and more.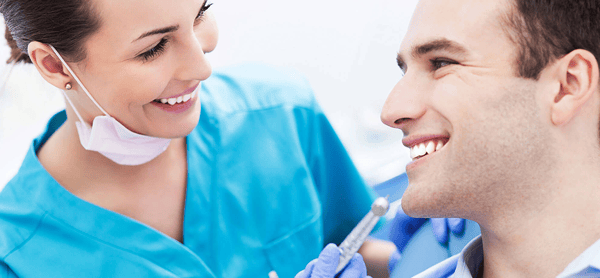 1.) Leasing Dental Equipment Allows for Easy Upgrading
In the dental field, as well as other medical fields, you know that it can be a challenge to "stay current" with the equipment that you have. Dental technology is always evolving, and that means the equipment that you get today could be outdated in a matter of years. Or if you haven't updated your dental equipment in a while, then you may already be behind the times.
There are options available for dental equipment financing so that you won't get "locked into" your equipment and can always stay current. Through dental equipment leasing, you can easily upgrade from one set of equipment to the next.
Older equipment can be sold or replaced with relative ease, allowing you to install newer, more efficient, and more up-to-date equipment for your dental practice. The good dental professional equipment lenders will allow you to pay off your current dental equipment loan and only pay the remaining principal. The good dental equipment manufacturers like Henry Schein Dental and Patterson Dental make it easy for you to upgrade your dental equipment.
When using dental equipment leasing as a dental equipment and technology purchasing option, you'll only have to pay for the time you actually use it rather than having to pay for the full ownership of the equipment, which makes it a great option for new and existing dental practices that want to stay on top of current technology without expending too much money. Take advantage of paying cash for things that appreciate and lease dental equipment that depreciates and write off 100% of your payments off your taxable income.
2.) Dental Equipment Leasing Provides a Way to Expand Your Practice
If you're ready to take your dental care and practice to the next level, getting dental equipment financing through a private dental equipment leasing company will provide you with a cost-effective method for acquiring your dental equipment business finance. Even if you're on a tight budget, dental equipment financing is a great option that allows you to still acquire your needed dental equipment.
The best dental equipment lenders have financing options such as no payments for the first 90 days or $99 for the first 6 months which allows you time to ramp up before your payments begin.
With the new and up to date dental equipment you get from dental equipment leasing, you'll be able to take on new business that you might not have been able to without the equipment. Add a few more dentists to your team and you'll be rolling towards increased business. This is called opportunity cost. If you don't scale your business you're losing out on the opportunity of future revenues.
Remember the end goal of your dental practice is to scale it up so it's not a self employed job but a real business you can one day just make an over riding stream of income from or sell the practice. There are companies out there that will consult with you for a year on how to build a sustainable dental practice that will thrive such as McKenzie Management.
Your new found increase in business will essentially help you cover the costs associated with purchasing or leasing new dental equipment.
Once you have expanded your dental practice and acquired more clientele, you can continue to upgrade your dental equipment regularly and continue expanding by hiring new staff members, increasing your space, and growing your bottom line.
3.) Dental Equipment Leasing Covers Warranties and Repairs
When leasing dental equipment as a dental equipment financing option, you'll have other advantages that you can benefit from. To start, leased dental equipment that's new from a dental manufacturer such as Henry Schein Dental will come with a warranty and access to repairs without cost. You can wrap those costs into your dental equipment loan or lease for the time in business.
If your dental equipment suddenly breaks down, it can be replaced without costing you anything except the downtime of the equipment. You'll end up being less stressed out since you won't have to worry about sudden "repair costs" for any equipment that breaks down.
The money that you can save simply from not having to deal with unexpected repair costs can be a big reason that many dental practices decide to lease their equipment. Not to mention the reduced stress on top of that.
Getting dental equipment leasing as a dental equipment financing option is like enjoying all of the benefits of "ownership" without the costs and other downsides. If you think your equipment will need to be upgraded over time and you don't want to deal with repair costs, equipment leasing will probably be an ideal option for you to take into consideration.
4.) Easy Financing Terms are Available Through Dental Equipment Leasing Companies
Dental equipment financing options can be acquired for your business through a small variety of ways, but the most common is through specialized dental equipment leasing companies. Make sure that you're working with a leasing company that can work around your unique business situation with proper working capital.
.
Most dental equipment leasing companies that provide dental equipment loan options will happily work within the budget of your small business, so it never hurts to reach out to a financial institution that you might want to work with.
You'll also want to know how long you plan on using the equipment like ray machines. This will help you to establish a better foundation for your dental equipment financing, such as whether you want to lease for just 12 months or up to a number of years.
Once you have your dental equipment financing program and equipment purchases you need for your dental practice, you can begin enjoying providing your clients with the best possible service. Having up to date technology will put you on par with or ahead of any competitors in the area.
So what are your options for your selected mode of dental equipment finance?
Dental equipment leasing companies may offer you a $1 buy out lease, 10% PUT Lease, FMV buy out lease (lowest dental equipment finance rates) or a simple equipment finance agreement where you remain the owner the entire time and just make monthly payments back to the bank with section 179 tax. The equipment financing agreement will usually come with the best early pre payment options.
$1 Buy-Out Lease – Also known as a capital lease, this allows the company to lease the equipment for the set period of time and then buy it outright at the end of the lease for $1. The monthly payments for this lease are likely higher than other leases, but it comes with a $1 buy-out at the end of the lease, so companies may spend less money long-term.
FMV Lease – Also know as an operating lease, a Fair Market Value lease lets the company use the equipment for a pre-determined amount of time. It gives a few end-of-lease options, including continuing to lease the equipment, returning the current equipment and upgrading to something new, or purchasing the equipment at it's fair market value price.
10% PUT Lease – A 10% Purchase Upon Termination lease reduces the total lease amount so that the financing amount is 90% of the total cost of the equipment. At the end of the lease terms, the company has a chance to buy the equipment outright for the final 10%.
EFA – An Equipment Finance Agreement is kind of a combination of a lease and a loan with terms and conditions. However, the finance company does not put collateral on everything your business owns like a bank loan would do. You own the equipment at the end of the term, so this is a basic way of acquiring dental equipment finance.
Once you have your dental equipment financing program and purchase the equipment you need for your dental practice, you can begin enjoying providing your clients with the best possible service. Having up to date technology will put you on par with or ahead of any competitors in the area.
What Will My Dental Equipment Loan Payments Be?
Dentists normally apply for their dental equipment financing at a local bank, it may not be the best choice for you and your practice. Check with your dental equipment manufacturer or find private dental equipment lenders that specialize in the dental industry.
When you apply for a local bank loan it will have an impact on your credit score, and there's no guarantee that you'll get the loan. Most private equipment lenders will do a soft credit pull on your credit.
Use our resourceful dental equipment loan calculator tool to see what your dental equipment finance payments could be through a private dental equipment lender who will check your credit scores.
Final Thoughts About The 4 Things Dentists Need to Know When Considering Dental Equipment Financing
Whether you are looking to start a new dental practice, or upgrade or grow your existing practice, dental equipment leasing may be the best choice for you. There are so many benefits that can help your dental practice, including a higher return on your investment. Use your local bank for loans to inject cash into your dental practice and specialized dental equipment lesi companies for financing dental equipment.
Use our dental equipment finance calculator that will help you decide how much dental equipment you can afford based off your monthly budget.
If you find value in this blog post, please share it with others whom may be interested in learning about financing dental equipment.
Ready to Apply online for a Dental Equipment Loan? Feel free to call Trust Capital and speak with a dental equipment finance specialist that will give you a no obligation approval at 866-458-4777. Trust Capital does a soft credit inquiry and has helped many start up dental practices.