Are you a dentist looking for an affordable way to purchase dental equipment?
There are a lot of costs associated with starting and maintaining a dental practice. That's why a lot of dentists are looking for affordable dental equipment financing.
But where do you start?
Today I wrote you this article so you can learn more about dental equipment financing, how it can be used in your business, and how to get started with dental equipment financing.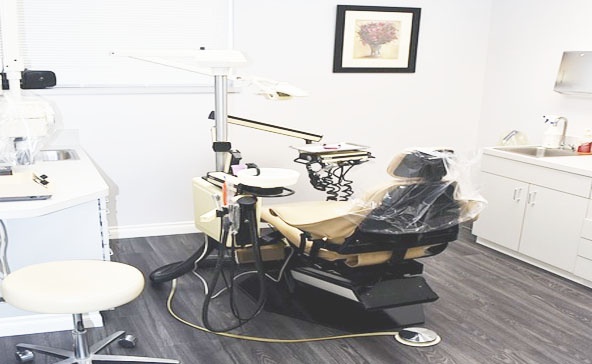 Improve Your Business With Dental Equipment Financing
Before we dive into the how to of dental equipment financing, let's first start off by talking about why you need dental equipment financing.
Reasons Why You Need Dental Equipment Financing
There are several reasons to consider new dental equipment. They include:
Grow Your Practice
The first reason that probably comes to mind when you think about why you need dental equipment financing is to help grow your practice.
Better ROI
When you have newer equipment, your team at the dental office will run more efficiently. They won't have to struggle or wait for antiquated equipment to help serve the patients. A more efficient office means increased revenue and a higher return on investment.
Updated Equipment
Use dental equipment financing to finance equipment because with the right equipment lender you can upgrade it whenever it is needed.
Many dental financing companies are offering their dentists an option to upgrade dental equipment even if it is still under financing. This allows you to make sure you have the most up to date equipment and furniture in your practice. The equipment lenders can forgive the remaining interest on your loan and your dental equipment supplier can buy your old equipment and offer you a competitive new dental equipment loan. The best time to do this is on the 36th payment on a 60 month loan.
Save Capital
When you purchase dental equipment without financing, you have to use a substantial amount of operational capital. That means your money is locked up in the equipment purchase. When you use dental equipment financing you keep most of your operational capital for employees, rent, marketing, etc. Equipment financing allows you to make additional investments in your practice.
Because when you use financing you only use a small portion of your capital, you realize a greater return on your investment because your money is working harder for you. That smaller expenditure can do a lot more for your business.
This also makes it easier to pay back the money you invest into the equipment because you can more easily pay back the loan while the new equipment is implemented and improving your business growth.
More Tax Benefits
One of the tax benefits for leasing equipment is you could write off the entire lease payment. Leasing equipment can give you the luxury of having a full deduction of lease payments against current earnings. For example if your dental lease payment was $1K a month. The dental practice could write off 12K a year off of the dental practices taxable income.The lease agreement must be written as an FMV lease agreement. Where at the end of the lease you have three options. You can purchse the equipment for its then Fair Market Value, return the equipment or renew the lease. Typically it's FMV divided up into payments of 20% of its original value. This is completely negotiable with the dental equipment lessor.
Another tax benefit is utilizing section 179 for your Dental practice. When you structure your dental equipment financing on an equipment financing agreement or on a $1 buy out lease agreement you get section 179 tax benefits. With the passage and signing into law of H.R.1, aka, The Tax Cuts and Jobs Act, the deduction limit for Section 179 increases to $1,000,000 for 2018 and beyond.
Better Customer Experience
When you have newer and upgraded equipment it also benefits the patients. The services will be faster, and things like x-rays more accurate.
When your patients have a better experience they will tell others… helping to grow your dental practice by referral. And having more patients will help improve your return on investment.
Before Applying For Dental Equipment Financing
There are several things you should consider before buying or applying for dental equipment financing:
Three Month Rule
Allow three months to research things such as tax implications, find viable dental equipment vendors, review pricing quotes, and find the best dental financing options. You should do this for any equipment purchase over $20,000.
The actual time to do the research will probably not be more than three or four hours, but it is impractical to organize research materials, schedule demonstrations, visit trade shows, review pricing, etc in a week or two.
Invest in Core Dental Functions
Most impulse purchases involve getting caught up in the latest "buzz" in the profession. Trendy products have a mixed record of success in long-term use and value. When you invest in "less glamorous" equipment you will make a sounder decision for your practice.
Equipment Discounts and Trade Show Specials
In the dental industry, resellers of equipment (those approved to sell and service a dental manufacturer's equipment) typically sell equipment at a substantial discount than the manufacturer. So unless the "trade show special" is greater than 20% off retail then you may still be overpaying. That's why it's better to shop around.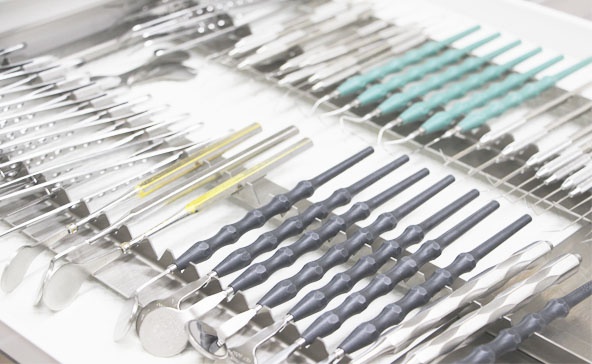 Where To Get Dental Equipment Financing
Although people normally apply for business loans like dental equipment financing at a bank, it may not be the best choice for you and your practice.
When you apply for a bank loan it will have an impact on your credit score, and there's no guarantee that you'll get the loan. You also need to undergo a lengthy procedure to determine if you can repay the loan or not.
To avoid the hassle of the long and tiring screening and applying procedures, it's better to look for dental financing companies. Unlike banks, equipment financing companies have a lower requirement standards and most of them can be found online.
An example of a great dental equipment financing company is Trust Capital. They provide specialized financing programs for dentists, and can finance up to $500,000 for equipment alone. And you're still eligible for their dental equipment financing even if you have a bad credit.
Other benefits of Trust Capital include no upfront costs, and no "extra" fees. Their loans have very affordable rates, and you can also save with repayment and loan renewals. Best of all their loans are also very easy to apply for: you only have to fill a one-page application on their website.
Use our dental equipment financing calculator to calculate how much your dental equipment financing payments could be and how much dental equipment you can afford to buy based on your monthly budget.
Final Thoughts About Dental Equipment Financing
Whether you are looking to start a new dental practice, or upgrade or grow your existing practice, dental equipment financing may be the best choice for you. There are so many benefits that can help your dental practice, including a higher return on your investment. Think about the benefits that you can get and apply for an equipment financing now.
If you find value in this blog post, please share it with others whom may be interested in learning about dental equipment financing.
Ready to Apply online for Dental Equipment financing? Feel free to call Trust Capital and speak with a dental equipment finance specialist that can take your application over the phone at 866-458-4777.