Do you need help maximizing profits from the equipment you got via machine tool financing?
A machine-centered construction business is in a very competitive industry. This means that the profit that you can't generate in one day can easily go to your competitors.
This is the struggle that most construction companies struggle with every day. It's why you need all the help that you can get when trying to get the most out of your machines.

In this blog, I'll be talking about how to maximize your profit from the equipment you got from machine tool financing. With these tips, you'll be at ease knowing that your machine tool financing hasn't been wasted.
Reminders When Maximizing Profits from Machine Tools
One thing to remember when machine tool financing is that your greatest asset is an efficient machine tool. When you have up-to-date and efficient machine tools, you can expect a large amount of profit from their operation.
The profit you can generate out of your efficient machine tools can then be used for your machine tool financing payments. Think of this as having machine tools that can pay for themselves.
So, what's the first step to having efficient machine tool financing? First, you need to choose your machine tools wisely.
Things to Look for in Your Machine Tools
A good thing to remember is that the wisdom of machine tool financing depends on your chosen machine's worth. This means you need to be meticulous about checking the potential value of a machine before you even try to get equipment financing for it.
It will (mostly) be your loss if you cut corners in choosing a tool for your machine tool financing. That's because you could be paying a lot more for a tool that isn't capable of returning the investment.
To help you out, these are some things that you should be do when choosing your machine tools: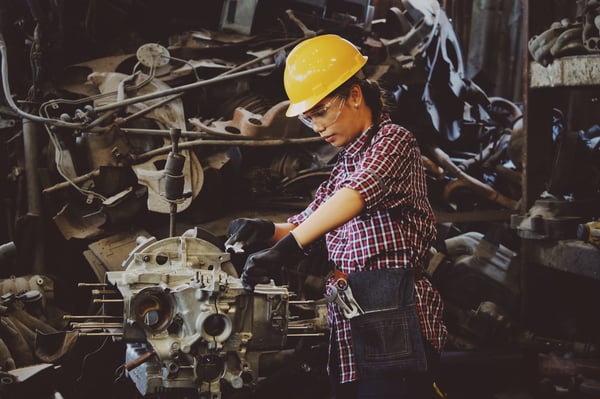 Determine Its Work Material
A good thing to note when looking for tools for machine tool financing options is that the machine's usefulness can be determined by its material. That means that a machine's mechanical and thermal properties can determine its effectiveness during its use.
You should also remember that the material should be compatible with the machine's tasks. For example, a cutting tool's generated heat and cutting speed can be greatly affected by the type of metal that it is made from.
Another thing to note is that the machine's material will also determine how the machine should be maintained. For instance, you will have to maintain metal-based tools differently from wood-based tools.
Check Its Fluids
Next, you should check a tool's fluids before deciding if it's worth the machine tool financing. This is because many high-precision machines require cutting fluid that can determine the quality of their output.
Checking and maintaining the right cutting fluid can also provide better performance with less cost. This can also determine the machine's overall usefulness.
Just remember to do some estimates of the cost-to-profit ratio here. You won't want to continuously pay to provide the right fluids for a machine if it's beginning to cost more than what it can generate in return.
Check the Machine's Accessories
Just like with other equipment, accessories can add to your machine's usefulness and performance. For example, you could have cutting tools that have accessories for increasing their precision.
Ultimately, these accessories can make your machinery more profitable. This is because the machinery can do more work with the use of more tools.
These tools can then raise the prices of your outputs. It can even raise the price of the machine tool itself with flexible monthly payments
With this in mind, you should remember that these additional accessories can also increase the price of your machine tool financing payments.
One last thing to note about these accessories is that they're affected by technology scouting and continuous improvement. As time goes on, manufacturers continuously find ways to improve tools with their accessories.
Therefore, you should keep a machine's accessories up to date to maintain or even increase its value.
Making the Most Out of Your Machine Tools
Once you do get your machine tools through machine tool finance solutions, you want to take good care of them. As mentioned earlier, your machine tool's worth will be determined by its maintenance and condition.
If you want the equipment you get from machine tool financing to give you a good return on your investment, you have to keep them in good trim. Machines in better condition are more productive, and that means more profits.
With that in mind, here are some pointers to remember when making your machine tools more profitable: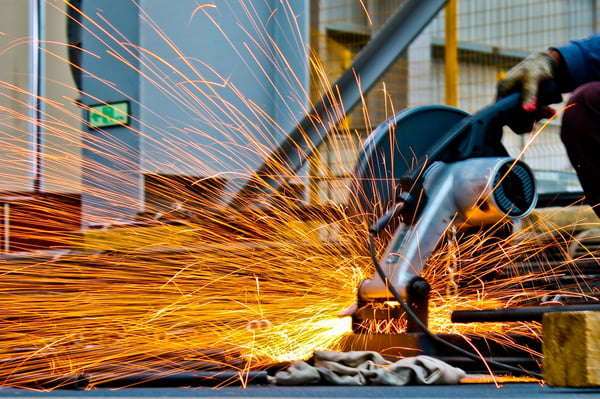 Upgrade Your Equipment
It was mentioned before that accessories can increase a machine's value. Upgrades (both those that add accessories and those that replace an integral component) can do the same.
When you upgrade the equipment you got from machine tool financing, you're basically improving it. Improvements increase its value and productivity.
In other words, upgraded equipment can usually produce more output in less time, and therefore generate more revenue.
Just make sure to maintain these upgrades so you won't lose their original value. The last thing you would want is to spend a lot on upgrading but getting nearly nothing in return.
Utilize Machine Automation
A huge advantage that machine tools have is that they can be equipped with automation. Having automated machines allows less oversight by employees.
This means that automated machines allow the same (or more) output with a smaller workforce. You can then have your workforce focus on other things while the machines generate profit for you.
This also maintains your machine tool's consistency in outputs. The machine you get from machine tool financing will bring you more profits if it can promise the same quality in all of its outputs.
Partnering up with Equipment Financing Companies
Finally, the steps to getting machine tool financing won't be complete without the right machine tool financing company. Once you've made sure that your machine can give you a good return on your investment, it's time to find a company that you can partner up with for the machine's acquisition.
Luckily, companies such as Trust Capital can help you get machine tool financing for your existing machine tools. They can offer machine tool loan solutions such as these:
$99 for the first 6 months - Requires only $99 to start.

90 Day Deferral - Offers payments of only $0 for the first three months.

Seasonally Varied - Matches payment plans to acnc business' uneven cash flow.

"Stepped Down"Machine tool Leases - Payments mirror the declining value of the equipment.

Fast approvals - Online application only up to $150,000.00, full financials above $150,000.00.

*Standard products offer Fair Market Value, 10-20% PUTS, and $1 buyouts and terms from 12 - 84 months.
You can also use their machine tool financing calculator to determine how much your payments will be.
Final Thoughts on Maximizing Profits from Your Machine Tools
In this blog post, we've talked about how a business owner like you can get the most out of your machine tool financing. These tips can seem tedious, of course, but they are all important to remember if you want to get machine tools that are actually worth the process of machine tool financing.
Firstly, you should never cut corners. This applies to both choosing the tools for machine tool financing and to maintaining your cnc machines.
You should also be willing to upgrade your tools in order to get more gain out of the tools you get through machine tool financing. These additional upgrades can assist you with your outputs. They can also make it easier for you to generate more revenue.
Ready to Apply online for machine tool leasing? We invite you to call Trust Capital and speak with a machine tool finance specialist that can offer you a no obligation approval, run payment scenarios for you subject to credit approval and go over your tax benefits at 866-458-4777.