Any business would prefer to get machine tool financing at the lowest interest rate, over longer terms, with lower monthly or quarterly payments, with acceptable terms and conditions. Honestly, who wouldn't want that?
We know you're not looking to just get basic machine tool financing. You want to get the best machine tool financing your business can get. The best financing with the lowest payments? It might not be as hard as you think. It all comes down to what your business and personal financial credit history, how much down payment you could make, your annual business revenue, your profitability and the like.
What are your options to get the best rates for machine tool financing? Do you approach your local bank? Or are there alternate ways to get the best rate for machine tool financing? Let's explore.
Machine Tool Financing Options
When you are shopping for machine tool financing, you basically have two options – you could go with your local bank or you could go with an alternative financier.
In general, banks usually have the best interest rates for financing machine tools. Does your business have excellent credit? Then you should look into working with a bank for financing. In fact most of the time, the better your credentials are, the easier it will be to get funding through your local bank.
While on the other hand, if your business has some financial credential difficulties (like lower credit), then you will need to look into alternative funding options.
Let us now dig a little deeper at each option to understand the pros and cons of going with a bank vs. going with heavy equipment leasing companies.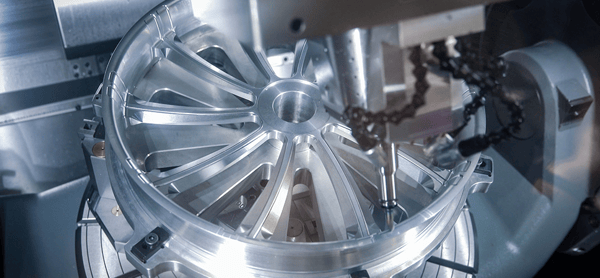 Bank Financing Machine Tool Equipment
Getting machine tool equipment financing through a local bank, if you can swing it, does have some advantages. Mainly, the advantages of going with a bank are equipment financing rates and total cost of getting financing through a bank could possibly be cheaper.
Or in other words, more profit for your business. In addition, you will be building equity in your business by owning your machine tools when you pay your bank loan off.
There are a few noteworthy cons on getting cnc equipment financing through a local bank.
Paperwork - you might be looking at 20+ hours of completing paperwork.
Blanket Lien - your bank will put a lien on your entire business for financing just one piece of equipment. This would be adding a great risk to your business.
Approval Time - you're looking at over a week (sometimes multiple weeks) to get a yes or no.
Funding Time - it can also take weeks for you to actually receive the funding you need.
Down Payment - compared to alternatives, down payments can typically be much higher with a bank. They will typically ask for 20% down.
Requirements - banks will typically require much higher business financial credentials for you to be approved.
In short, if you can put up with all the major downsides of a local bank, working with a bank to get your machine tool financing is an option for you. For the rest of the business world, alternatives are out there that are more accessible and require less of a time commitment.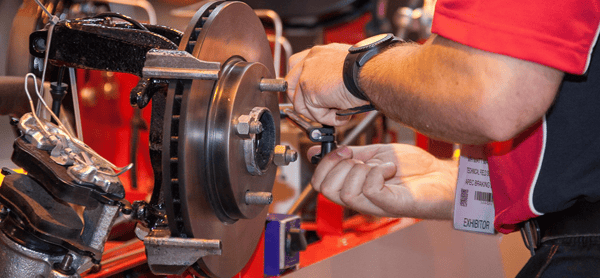 Machine Tool Equipment Financing Alternative
Machine tool financing companies that specialize in providing funding for machine tools and other industrial businesses have created alternatives in financing to meet the needs of businesses that don't have perfect credentials or have weeks to wait.
Financing machine tool equipment through machine tool financing companies is a common strategy to get funding without the steeper prices that some financing options come with. In some cases, it's even possible that a private equipment leasing company can be cheaper than what a bank can offer, and without having to wait weeks at a time for an approval or denial.
There are a lot of factors that go into determining how much your machine tool financing rates will be, but they can be figured out much faster than what filing bank paperwork takes.
Let us now look at some of the pros / advantages of machine tool equipment leasing.
Down Payment: With machine tool equipment leasing, there may either be no down payment or minimal down payment involved. This means you don't need to take significant money out of your working capital towards a down payment.
Machine Tool Equipment becomes Collateral: Generally, the leased equipment becomes the collateral and nothing else is required to secure machine tool equipment lease.
Buy Machine Tool Equipment at Residual Value: At the end of the lease, you may have the option to purchase the machine tool equipment at the residual value which is determined upfront when the leasing contract in put together.
Inflation Advantage: Don't forget inflation. It works in your favor. When you are using tomorrow's dollars (dollar has lost its purchasing power due to inflation) to purchase the equipment at residual value (that is determined today), you are possibly getting a discount. Factor this into your consideration.
Potential Tax Advantages: Machine tool leasing costs may be 100% tax deductible. I am not your account and am not certified to give you tax advice. Please consult with your accountant on how your business could benefit from machine tool leasing.
Having the most reliable and upgraded machine tools for your business, acquired with affordable and flexible monthly payments, can have a lot of benefits for your business. With cnc machine financing you get section 179 tax benefits where the deduction limit for Section 179 increases to $1,000,000 for 2018 and beyond. The bonus limit on 100% of equipment purchases likewise has increased to $2.5 million.
Please consult with your accountant on how your business could benefit from machine tool finaning.
Cash Flow: As mentioned, when you lease machine tools, there is at most a nominal down payment required and the equipment becomes the collateral. In addition, your monthly payments would be based on the value of machine tool equipment you deplete by usage during your lease term up to the residual value. This translates to lower monthly or quarterly payments, which in turn may put you in a better position to weather business seasonal variations and still maintain positive cash flow.
Use our equipment loan calculator to calculate how much your machine tool leasing payments could be and use our equipment lease calculator to calculate how much machine tool equipment you can afford to lease based on your monthly budget.
Once you're ready we can give you a machine tool financing quote.
Final Thoughts On Getting the Best Rates for Machine Tool Financing
The best course of action will always depend on your personal and business situation and how much patience you have. Do your homework, weigh the pros and cons of bank financing vs. leasing machine tool equipment as it applies to your business. I'd recommend writing it on a $1 buy out lease agreement or equipment finance agreement and taking advantage of the section 179 tax savings.
If you have perfect credit, 20% down and can afford to wait weeks at a time, a local bank could be an option for you.
If not, or if you have other business financial complications, then finding the best equipment financing companies for machine tool financing is a great way to go.
Are you ready to Apply online for machine tool financing? Feel free to call Trust Capital and speak with a machine tool financing specialist that can take your application over the phone and give you a no obligation approval on soft inquiry at 866-458-4777.
More Resources