Looking to build your own dirt hauling business?
Many people think that starting your own dirt hauling business is relatively easy and profitable. While this is the case, it also requires a huge amount of working capital from the owner.
In fact, the biggest challenge that you will end up facing is securing the working capital needed to acquire your dump trucks.
Well-maintained dump trucks are expensive, but are necessary. If you can't budget for a brand new truck than get a used dump truck and utilize used dump truck financing.
The profit of a dirt hauling business is dependent on having the vehicles in top operating condition. Having dump trucks that are unable to perform the necessary tasks can risk your company's reputation and cash flow.
No budget for a new dump truck?
Then read on, because today I want to talk about dump truck loans to help you build your dirt hauling startup.
Using Dump Truck Loans for Dirt Hauling Startups
A dirt hauling business cannot operate without its most important assets - the dump trucks. Dump trucks are necessary expenses to get the business up and running, despite being costly.
Fortunately, dump truck financing companies now offer dump truck loans to ease any financial burden from the business owner.
With so much working capital required to start a dirt hauling business and buy a brand new kenworth dump truck, it's important to determine if starting a dirt hauling business is really what you want. It's best to forecast your expenses for six months
To do this, we'll discuss the basics of the business and start up business loans.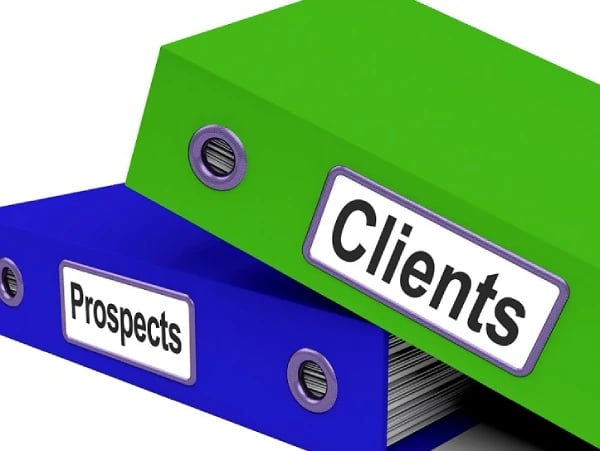 Starting a successful dirt hauling business requires more than knowing how to operate dump trucks. There are other business procedures that must be considered, and business finance costs to maintain.
Dump trucks do not come cheap, and preserving their condition can be even more costly. As the most important assets of your business, keeping them well-conditioned ensures a steady working capital cash flow and a consistent reputation in the trucking industry.
Having dump trucks that are non-operating will result in a loss in profits.
With so much money at stake, it's imperative to follow the proper procedure to building up your own dirt hauling business. Failure to do so can result in a financial disaster.
Below are the important factors to consider to ensure success of your dirt hauling business: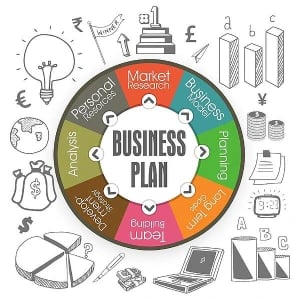 1. Create a Detailed Business Plan
The business plan serves as the road map for your gravel hauling business. Its purpose is to define the business, forecast the ROI and the direction it intends to follow over time.
Clarifying this important information will help you form a more cohesive vision of what needs to be done to reach your goals.
A business plan is sometimes required if you are looking to secure the best dump truck financing or dump truck loans for your start up business.
The content should include the following:
The nature of your business.
The financial background or situation of the business.
Sales, marketing and advertising strategies to be implemented.
Management and operational details.
A projected profit and loss statement.
2. Have a Commercial Driver's License
Obtaining a commercial driver's license is required before driving the dump truck. This is usually received after enrolling in a state-approved truck driving course and passing the exam.
Some states ask for additional licenses if heavy machinery is involved.
It's important to verify this before proceeding with the business.
3. Get a Dump Truck License or Permit
Before you can legally operate your business, a license or permit to operate from your public works department is needed. This serves as a written proof that you are authorized to conduct your business.
As a startup dirt hauling business, it's recommended to purchase business insurance to protect yourself from unforeseen circumstances.
Remember to obtain a business permit and federal tax ID to serve as further proof of the legality of your business.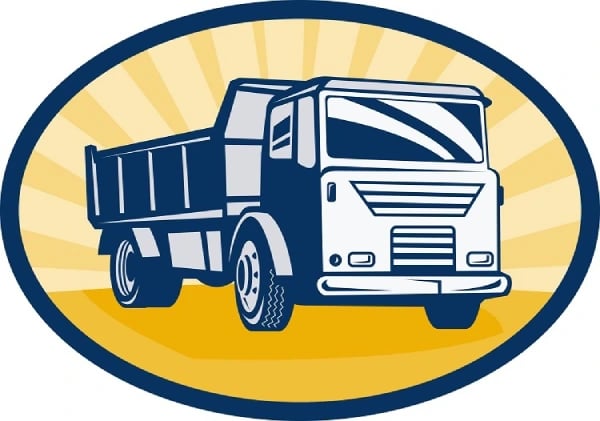 4. Purchase Your Own Dump Truck
Choose a dump truck that has enough power and bed to conduct a variety of tasks. Although used dump trucks are cheaper, the costs to keep them in good condition can be steep.
New dump trucks for lease are significantly more expensive but require less maintenance.
If the truck of your choice doesn't fall within your company's budget, then consider applying for dump truck loans.
Dump Truck Loans for Startups
Very much like traditional business loans and equipment leasing programs, requirements and conditions to be met for approval are strict.
Startups are required to make higher payments for dump truck loans than businesses that have been operating for a longer period of time. This is for business financing companies to secure and cover any possible risks involved that are involved with new businesses.
Business finance banks are known for having stricter credit guidelines when it comes to this. Gravel hauling businesses must be able to present a higher credit score to be considered.
However, this credit score still cannot guarantee an approval.
Startups are recommended to apply for dump truck loans from dump truck financing companies that offer more flexibility when it comes to payments.
Cost of Dump Truck Loans for Startups
The amount to be paid monthly for dump truck loans depends on your business' credit score. While the credit score does not make or break your business loan application, it impacts the amount of monthly payments requested.
Here's an example of pricing for dump truck leasing: Let's assume that you want to buy a $150, 000 new dump truck to be financed for 5 years.
If your business' has been running for 2 years with good credit, then the chances of you paying $3,040 per month for 5 years is higher for a dump truck loan . A decent or imperfect credit can result in a payment of $3,333 per month for 5 years.
If your business is less than 2 years old and has good credit, then you can expect to pay $3,111 per month for those 5 years.
However, if your business is less than 2 years old and has a risky credit, then you can expect to pay $4,225 per month for those 5 years on a dump truck lease.
Although dump truck loans can be available regardless of credit score, keep in mind that the riskier your credit is, the higher the monthly payment will be.
5. Department of Transportation Number and Fuel Tax Sticker
Once you have acquired your dump truck through dump truck loans, it's time to secure the Department of Transportation Number and Fuel Tax stickers.
These stickers proves that you are permitted to travel using your dump truck. It also serves as proof that your business is operating legally.
The Department of Transportation Number and Fuel Tax stickers can be obtained from your state's Department of Transportation and are non-transferable.
6. Setup Your Price List
Set up a price list that allows you to maintain a profitable business.
Prices can be set either by cubic yard or by the load. Consider contacting other dirt hauling companies or dump truck rental companies for quotes. This can help you understand the competition and deliver the most competitive price for your customers.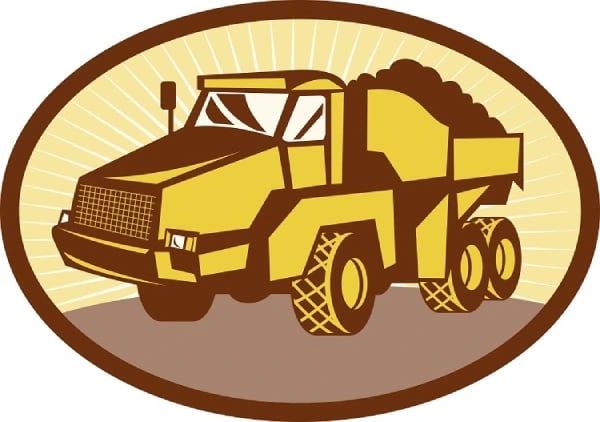 7. Start Getting Clients
Once your business is ready, start advertising your business to potential clients. You can try advertising through different methods to see which works best for you.
Examples of these methods are:
Have your business name and contact information printed on your dump truck.
Contact local construction companies and inform them of your services.
Advertise on your local newspaper.
Encourage satisfied customers to share your information with friends and family.
Print business cards that can be handed out to people when the opportunity pops up.
Stay persistent, but respectful when networking. Remember that you are the face of your company in front of these people. It is important to leave a good impression.
Final Thoughts on Dump Truck Loans Plus More: How to Build Up A Dirt Hauling Business
A dirt hauling business is an easy and lucrative opportunity. It also happens to be a quite expensive one. Dump trucks - the most important assets of this business - do not come cheap. The newer and more well-maintained they are, the higher you can expect the costs to be.
With so much at stake, it's important that a proper procedure is followed to avoid financial disaster.
The first step is to make a detailed business plan that can serve as your road map to managing and operating the business. This business plan can also be used to help secure the best dump truck loans.
Aside from business permits and licenses, the driver must own a commercial driver's license (and other additional licenses depending on your state). The Department of Transportation Number and Fuel Tax stickers must also be displayed on the truck to show authorization.
Set up a price list that allows you to maintain competitive while remaining profitable.
Once your business is ready for operation, advertise to potential customers through various methods - cold-calling, word-of-mouth advertising, and networking.
If you want to know more about dump truck loans, you can call Trust Capital to finance a dump truck at (866) 458-4777.