Are you planning to open your dream restaurant?
As you can imagine, there are several challenges to opening a restaurant. You have to find a location, hire employees, buy equipment, etc.
Ultimately, one of the biggest challenges is financing the restaurant. And without proper financing you can be stuck before you really get a chance to get your dream started.
That's why today I want to talk to you about restaurant equipment leasing, and how to secure your own restaurant equipment leasing so you can get your restaurant started.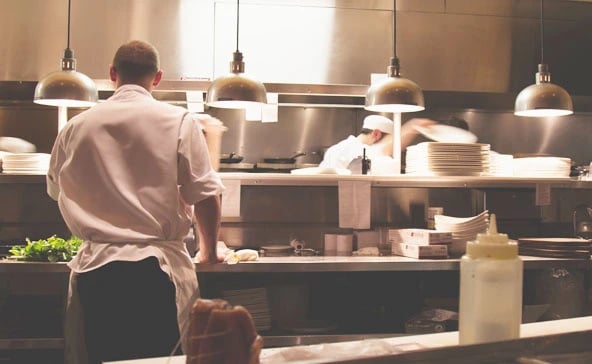 Start Your Business With Restaurant Equipment Financing
Just like any other businesses, you need a huge amount of money to open up a new restaurant. Aside from having the perfect space to set up your business, the cost of having the updated and right equipment for your restaurant is expensive.
The thing is, where would you get the money to finance everything you need?
Before we address restaurant equipment leasing, let's talk about other things you need to consider before you start your restaurant.
Choose A Restaurant Location
I'm assuming you already know what type of restaurant you want to open… so that aside, the next step is to determine the right location of your business. You need to choose the location that suits the type of restaurant you want to open. Location, location, location is just as important to having a successful restaurant as it is for real estate.
Things you should consider for the location include:
Make sure that the location matches the type of patrons you want to attract to your restaurant. Look at the age range in the area, average income, etc. Also look at local traffic indicators that will attract people to the area like offices, parks, schools, colleges, hospitals, etc. Investigate both highway and foot traffic for the area.
Study Your Competition. Know who your competitors are in the area, and whether they are "real" competition. For example, if you are catering to college students then you aren't really competing with the four or five star restaurant a couple blocks away. There can also be advantages to being near competitors if you confident you can outsell them… their traffic may help your own business grow.
Negotiate The Lease. You're not done once you pick a location. Negotiating a lease is not easy. You'll probably want to hire professional help to help negotiate the legal aspects of the contract. They can also help ask the right questions of the landlord.
Create A Restaurant Business Plan
Creating a business plan is your next step once you have already chosen the right location for your restaurant.
This is a crucial part for startup businesses. You may need to get help from business advisors… especially if you are new to this kind of business. Carefully plan on how your restaurant could establish its name and how you can invite your customers. Your plan should include how long you believe it will be before your restaurant will become profitable.
A business plan is also needed if you are planning to get a loan to finance your restaurant. Usually, financial institutions, banks and restaurant equipment financing companies are refusing to give a loan if the borrower has no business plan.
Your success depends on your business plan. If your business plan isn't well thought out, running your business may be an uphill struggle.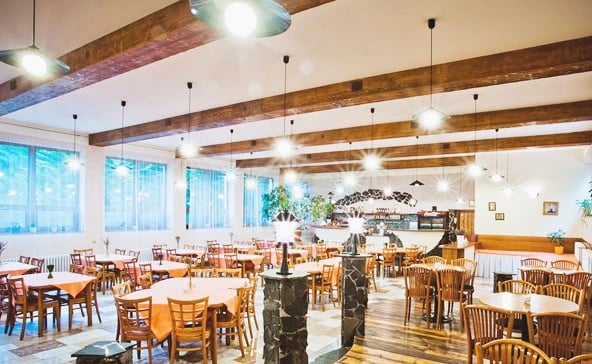 Market Research
In making a business plan, you should start with conducting market research. Create a plan detailing how you can compete with your competition and help specify your target customers.
It's also important that you have a solid budget projection. This will prevent you from losing or spending a lot of money on the things you don't need, or failing to get enough money to launch your restaurant successfully.
Gain Exposure
Do you have any ideas on how your restaurant can gain exposure to potential customers? Here are some tips on how can you get possible customers.
Create an account on social media and advertise your business by reaching out to possible customers
Participate in community events and give food samples
Join local business associations
Offer discounts on the first few weeks of your business and to future patrons
Geting A Financier To Help Open A Restaurant
Once you complete your successful business plan, it is time to get your financier.
Aside from the lack of planning, financial inadequacy is also a major reason why a lot of restaurants fail. Opening a restaurant requires a lot of money. So don't plan to finance the restaurant using your personal savings.
The property rent, wages of your employees, equipment costs, and purchasing your inventory could drain your personal savings in just a matter of months!
Aside from that, the equipment that you are using in your restaurant will have to be replaced regularly. This helps in avoiding any possible contamination of food or beverages. New utensils and equipment can also help attract new customers.
However, changing your equipment regularly requires a lot of money. That's the reason why you need a financier. You'll lose a lot of money if you keep buying and selling the equipment that you are using. Not to mention, selling can only give you half of the original purchase price of the equipment.
So where can you can get a financier to support you in running your business?
There are plenty of options on how you can finance your business. Applying to banks and private investors are the most common ways to get a loan. The right decision will greatly depend on your financial situation.
Banks Lending To Restaurants
Obviously, a local bank is the first thing that comes to mind when you need to get a restaurant financing. However, banks have strict requirements when it comes to giving loans.
Sure… banks are giving loans to restaurants with over 2 years time in business. But keep in mind that you are required to undergo a long process of screening to determine if you are eligible for a loan or not.
The approval of your loan depends on the amount that you need and location of your restaurant. Banks are also requiring you to submit your licenses along with financial statements (including your balance sheets for three years, income tax returns, etc.). Collateral security for the loan is also required before you could get a loan.
Personal Savings, Relatives
There are some advantages to using your savings to finance your restaurant. It could give you freedom in making your own decisions because usually, loans from banks can take over your restaurant once you started losing revenue.
Financing your restaurant with your own money can also help you avoid losing personal assets. Unlike borrowing from a bank, you will not be forced in turning over properties, or even your possessions as your debts pile up until you can't pay it anymore.
Aside from personal savings, borrowing money from friends and relatives can also help you avoid the challenges of getting a loan from a bank.
But...
It is advisable to seek lawyers when you decide to get finance from a relative. Make a legal agreement about the ownership of the business to avoid misunderstandings and hard feelings later on. Of course, this is all hinging on you having a rich uncle willing to lend you all the money and who isn't going to want to micromanage your restaurant to protect his investment.
Restaurant Equipment Financing Companies
Restaurant Equipment Financing companies can offer the best choice on how you can finance your restaurant equipment. Aside from the working capital loans, financing companies also offer restaurant equipment leasing.
If you are looking for a restaurant equipment financing company that can offer you the best loan, look at companies like Trust Capital .
Trust Capital can give you freedom in how you will use the restaurant equipment loan. The company's services do not require any upfront costs or down payment.
Restaurant equipment leasing with Trust Capital can help you save money in upgrading or replacing your equipment. Their company will help you upgrade or replace the equipment whenever it is needed.
With a good credit report you can get $250,000 worth of loan or lease by just filling out a single page application on their website.Trust Capital also offers restaurant equipment leasing even if you have a bad credit.
The best thing about their loan is that your application can be approved within 24 hours!
Their loans are offered with flexible payment options and they have better rates than banks for qualified borrowers.
Trust Capital can also help you have a faster return on investment because their specialists will assist you with choosing your best financing term for your restaurant. All of their services is available whether you have a startup business or you are planning to have an expansion or upgrades.
What Will My Restaurant Equipment Financing Payments Be?
Use our restaurant equipment lease calculator to calculate how much your restaurant equipment financing payments could be and how much restaurant equipment you can afford to buy based on your monthly budget.
Final Thoughts About Restaurant Equipment Leasing
In this article we talked about the key things to consider when starting a restaurant. We talked about finding the location, creating the business plan, and then financing your dream restaurant... including how to get restaurant equipment leasing and its advantages.
Have a good amount of savings saved up. Plan a head and build your credit report up to impress financial institutions.
If you have any questions regarding restaurant equipment leasing & financing, or if you plan to get a loan for your restaurant business, feel free to reach Trust Capital at 866-458-4777 to discuss all your startup restaurant equipment leasing options.