Getting ready to open up a restaurant? Or maybe you're already a restaurant owner and you've found yourself in a tricky situation and need a little extra funding to get through the month? Chances are you've already started shopping around for financing for all of your restaurant equipment and upgrades.
But what you might not realize is that not every advertisement, offering or "deal," is actually accurate. Unfortunately, many financiers that promise restaurant loans are only advertising with near perfect prerequisites. In other words, nearly impossible for the average restaurant owner.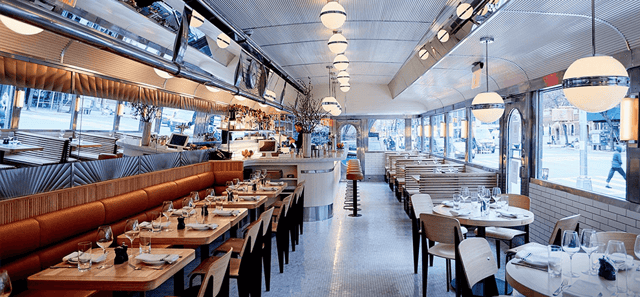 1. Restaurant Equipment Financing Calculators
When looking for restaurant equipment financing, of course you want to know exactly how much your rates will be. You've probably already found a restaurant equipment financing calculator on some financing sites. But what you might not realize is that even these "calculators" aren't accurate. Whether they have been created incorrectly, or they have been programmed with shady intents, the results you get back usually aren't the result you'll actually get.
What will my restaurant equipment lease payment be?
This is the most trustworthy and accurate equipment lease calculator available in the market. It's powered by the financing industries leading financial software. Use our restaurant equipment leasing calculator to calculate how much your restaurant equipment leasing payments could be and how much restaurant equipment you can afford to buy based on your monthly budget.
2. Inaccurate Restaurant Financing Offers
Something that is unfortunately common is restaurant owners mistaking get a lease proposal/offer for an approval letter for restaurant loans. However, the rates proposed in an offer is usually not the same as the rates in an actual approval letter.
Shady restaurant financiers do this intentionally to try and coerce an unassuming business owner into signing into an agreement before they have seen the actual rates they will be tied to for their restaurant financing.
Worse yet, many of these agreements are structured in a way to capture the first and final payments, with a "reasonable fee" if you don't go through with the lease. And in those cases, the "reasonable fee" isn't stated or is vague.
3. No Prepayment Penalties for Restaurant Equipment Leasing
When trying to get restaurant equipment leasing, you might have asked funding providers if they have a "prepayment penalty." I'm willing to bet that they have told you that they don't have a prepayment penalty, but they are probably leaving out a crucial detail.
Sure, there's no penalty to paying off your payments early, but there's no benefit either. You'll still pay the exact same amount, regardless if you pay it all off in the first month or the entire duration of the equipment lease. This is especially true with a fair market value buy out equipment lease agreement.
In the equipment finance industry it's common to pay the aggregate amount of payments you owe left on the equipment financing agreement. Equipment lenders want you to pay what you signed up for. Some equipment lenders will give you a small discount depending on how many years you have left. Their are some that will allow you to pay only the remaining principal left on the equipment loan.
Read the fine print of your equipment finance agreement, focus on the buy out section. Then ask your equipment financing rep questions about how it works exactly and see if it gels with what the equipment finance agreement says.
4. Business Cash Advance vs Restaurant Equipment Financing
There is a working capital option called "business cash advance loans" that some companies utilize. It's not necessarily the worst option available, but there are usually better alternatives available. In fact, it could be a good "last resort" if you can't get restaurant equipment financing anywhere else. Generally speaking, the rates and repayments will be much higher than you could get from leasing restaurant equipment.
A business cash advance loan is different than lines of credit because with lines of credit you can draw off it anytime and pay for only the borrowed amount. With business cash advances you can only have one take down and not renew until you're half way paid down on the first take down. It's not wise to stack business cash advance loans because your 2nd and 3rd position rates are really high and you'll just start bleeding cash until you go bankrupt.
There are hundreds of business cash advance finance companies so if you do utilize one of these loans for hiring employees or capitalizing on an opportunity be sure to go with a shorter term and get it paid off ASAP. Don't get addicted to business cash advances. Chose a business cash advance finance company that will allow you to pay off early and only pay the remaining principal left on the loan.
Don't take the first deal you find. Always compare rate factors. They range from 1.05 - 1.40. Compare the term and the rate factor and if the financial institution asks you to pay any sort of percentage for closing fees ask them to waive it or find a different lender that will.
Restaurant equipment loans and leasing are the best choice to use over the two if buying equipment because with equipment financing you'll get fixed manageable monthly payments. In the equipment finance industry they can even structure no payments for 3-6 months if you're over two years in business. If under it might be zero to two payments due up front. Worst case scenario ten to twenty percent down. You'll see terms from two to five years.
5. Trusting Kitchen Equipment Financing "Rates"
When trying to get restaurant equipment loans, most businesses want to know the rates for the equipment financing. A financier that is only trying to get money out of you will give you a generic percentage, banking on the assumption that you won't know how to calculate the rate on your own. What you should instead be figuring out is the actual payment amounts, and use that as a basis for comparing offers. Always compare your monthly payment, term, money due up front and the buyout at the end of the agreement.
When shopping around for restaurant business loans, make sure you are getting accurate information and from different sources. The last thing you want is to be swindled into an an expensive deal when you try to finance restaurant equipment.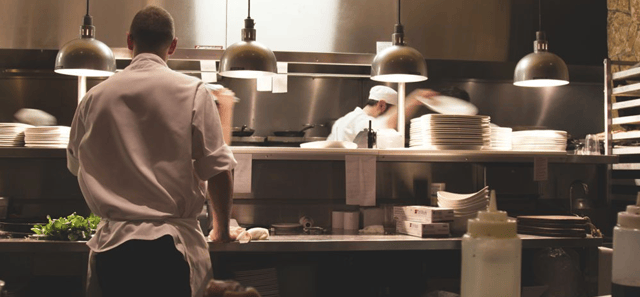 What's My Restaurant Equipment Lease Interest Rate?
Don't be fooled again. Use this restaurant equipment lease interest rate calculator to calculate what your annual percentage rate is on your equipment lease agreement. This restaurant equipment lease calculator computes the lease rate based on a known payment amount, lease amount, residual amount, and lease term.
Pick restaurant equipment finance companies that will be transparent with you about your equipment lease payments, rates, buy outs and pre-payment penalties. Companies like Trust Capital specialize in start up restaurant financing and can offer you the most competitive equipment financing plans to start your restaurant.
Ready to Apply online for restaurant equipment leasing? Feel free to call Trust Capital and speak with a restaurant equipment lease specialist that can give you a no obligation approval at 866-458-4777. Trust capital makes quick credit decisions so you can get back to running your restaurant.
More Resources