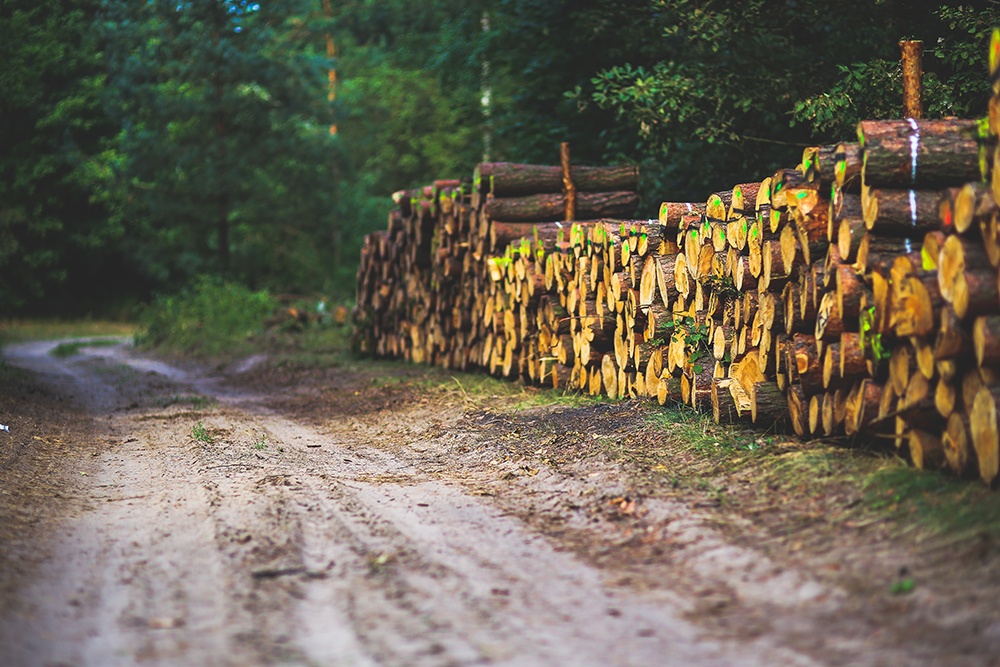 Looking to ease the cost of your forestry business by using forestry equipment financing?
Forestry remains one of the most profitable industries to be in. But it can also be the most demanding and laborious.
So, what's the main priority?
One of them is that companies must have state-of-the-art equipment that can withstand the toughest terrains to specialize in the many processes involved.
Unfortunately...
Such equipment doesn't come cheap and it can make a serious dent in the capital.
This is why many companies are adverse to acquiring new forestry equipment.
But what if we can tell you that you can get this without spending all your money?
Forestry equipment leasing financing can help your business acquire the equipment you need while preserving your cash.
That's why in this blog post, we'll discuss what rates and requirements you can expect when applying for forestry equipment financing.
What You Need to Know about Forest and Logging Equipment Financing
The forestry industry can be one of the most difficult for businesses to be in, despite its growth potential along with the other logging companies.
Not only does it involve working in a demanding environment, but the costs involved in purchasing forestry equipment can be exorbitant.
Logging business equipment financing can help solve that problem. Obtaining forestry equipment financing means you can acquire your equipment without sacrificing your working capital.
But before you proceed with equipment financing...
It's important to first determine the type of forestry equipment your business needs to buy.
So, let's take a look.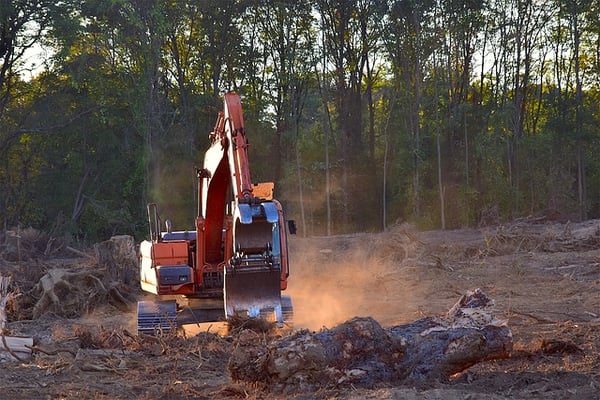 Types of Forestry Equipment
Knowing the purpose of each piece of equipment can help you determine which equipment will yield the greatest return on your investment.
The following are some examples of forestry equipment that might be beneficial for your forestry business.
Harvesters
Harvesters are used for cutting trees by thinning them out, removing limbs and separating them into logs.
A harvester improves productivity by eliminating the labor of cutting a tree.
Forwarders
Forwarders are used to carry fallen tree debris to a roadside landing and perform the same way a feler buncher does . This equipment transports the tree above ground to conserve the soil.
The attractive features of a forwarder are its agility, ergonomics, weight distribution, and economic efficiency.
Dual Harwarders
Dual harwarders have the ability to transform from a harvester into a forwarder. This helpful feature makes this forestry equipment the most versatile and cost-effective forestry tool.
Cranes and Loaders
Cranes and loaders perform the majority of forestry work. They are generally used for lifting and transferring items such as logs. Having powerful cranes and loaders is critical in harvesting efficiency because they reduce time and energy use.
Each of the equipment mentioned above can be expensive, making it hard for a business with a tight budget to obtain them. This is why you should consider forestry equipment financing and leasing for your business.
The difference between forestry equipment leasing and financing is tricky. That's why we've compiled everything you need to know about the difference between the two.
Forestry Equipment Leasing vs. Forestry Equipment Financing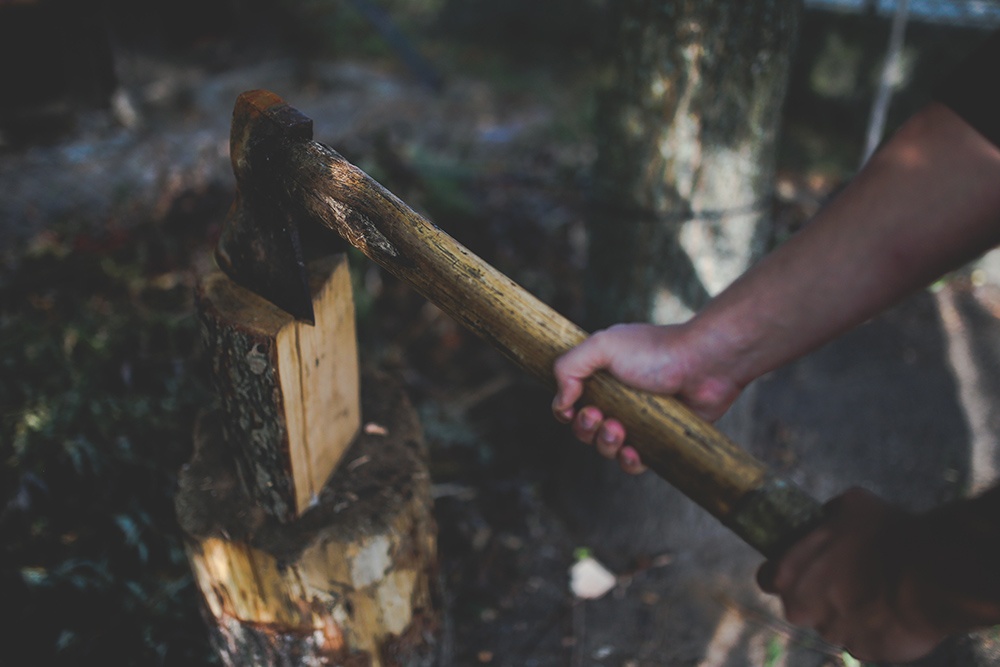 So…
What is the difference between forestry equipment financing and leasing?
What will be more beneficial for your business in the long-run?
Forestry Equipment Financing
With forestry equipment financing under an equipment finance companies and their agreement you're the owner of the equipment the entire time and are just making payments on it to remove the UCC filing the equipment finance company puts on your equipment. Very similar to the EFA, you can structure it as a $1 buyout lease.
This way you own the equipment at the end of your payment term for a $1.
When you structure your forestry equipment financing on an equipment financing agreement or on a $1 buy out lease agreement you get section 179 tax benefits.
The deduction limit for Section 179 increases to $1,000,000 for 2018 and beyond. The limit on logging and forestry equipment purchases likewise has increased to $2.5 million.
Forestry Equipment Leasing
Forestry equipment leasing with a FMV buyout structure gives you the option to return the equipment at the end of your lease, renew your lease or pay it's then Fair Market Value. You can structure your machinery lease as a FMV buyout and write off 100% of your payments off your taxable income.
If you want to spread out your tax write off over time than choose to depreciate the forestry equipment over its useful life or select a FMV buyout equipment lease agreement and get a much larger tax write off each year you have the forestry equipment lease open and then possibly upgrade your equipment when the time is right.
Let's take a look at the factors that affect your business credit risk if you apply for logging equipment financing.
Factors That Affect Your Credit Risk When Financing Your Logging Equipment
Logging equipment financing companies look at certain factors, known as the 5 C's, to assess an applicant's business credit risk for financing.
The following can impact your chances of getting approved:
Personal and Business Credit History
Your personal credit history shows equipment leasing companies your ability to manage business financial responsibilities and repay long term business debts. The things equipment leasing companies look for on your personal credit history are:
FICO Score
The number and types of credit accounts,
Amounts owed,
How long an account has been opened,
Whether bills are paid on time, and
Number of recent credit card inquiries.
Revolving credit available percentage
Comparable Installment Account (have you borrowed an amount close this before?)
Home ownership or not
Your credit history impacts your credit score, which in turn affects your interest rates. This is because credit scores serve as risk indicators.
It's important to improve your personal credit scores if you want to get a competitive offer from logging equipment financing companies.
Capacity
This helps financers determine if you can afford your payments. Indicators of your ability to pay are employment history and the stability and type of your income.
Forestry equipment financers often ask for a copy of 3 recent bank statements to assess your monthly income.
Collateral
In financing, the borrower must offer a property or an asset to secure the small business loans.
If the borrower isn't capable of paying the monthly payments anymore, the equipment financing company has the capability to seize the collateral.
The value of the collateral is evaluated, and is influenced by the equipment's present and future worth.
Conditions
The equipment financing company can determine how you will use the money given to you. Companies like Trust Capital may provide an additional allowance of working capital along with your equipment purchase. The conditions for forestry and logging will also be considered in its use. The use of forestry equipment is dangerous. Many equipment lender won't finance forestry equipment because of how dangerous it's in the field. There's also a lot of wear and tear on this type of equipment because of the high turnover of people in the forestry industry.
Liquid Capital
Your sources for repaying the small business loan are also considered. This includes business income, if not household income, savings, investment and other assets.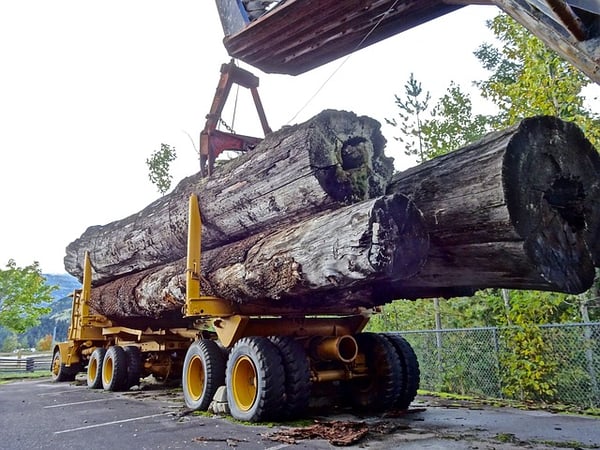 Forestry Equipment Financing with Good Credit
Businesses with good personal and business credit are easily approved and can get up to 100% financing.
They are also offered good interest rates and low monthly payments.
Let's see how you can get approved and what your monthly payments could be.
Getting Approved with a Good Credit
A completed loan application along with a statement of personal assets and liabilities is needed to get approved. Aside from that, your business model, marketing plan, proof of stable income and a list of forestry equipment to be financed are required.
Forestry Equipment Financing Rates for Good Credit and over two years in business
If you have a good business credit, you will likely be offered good interest rates.
Let's say that the forestry equipment you want to be financed costs $75,000. Your monthly payment will be approximately:
$2,335/month for a 36-month term.
$1,823/month for a 48-month term.
$1,515/month for a 60-month term.
One payment due up front. No residual, $1 buy out or EFA
But if you choose to defer payments for 90 days, your payments would look something like this.
First three months at $0 followed by 33 months at $2,598
First three months at $0 followed by 45 months at $1,979
First three months at $0 followed by 57 months at $1,625
No payment due up front. No residual, $1 buy out or EFA
If you don't have good credit, don't give up faith.
Equipment financing is still possible.
So... what what happens when you try forestry equipment financing when you have bad credit?
Logging Equipment Finance with Bad Credit
Businesses with bad credit often don't often get approved through traditional means.
Although approval is possible with an equipment financing company, businesses with bad credit can expect to make higher payments as compared to those with good business credit.
Getting Approved for Logging Equipment leasing with Bad Credit
In order to get approved, you need to strengthen your case to heavy equipment finance companies. You'll need to offer collateral, as well as a down payment, to secure the loan amount. You'll need to prove you have the cash flow to support the new debt. In order to prove it you must show three months of business bank statements that show a high opening and ending balance over the past three months.
Keep in mind that having a cosigner with good credit can also increase your chances of getting approved for forestry equipment financing.
Here are some Forestry Equipment Financing Rates for Bad Credit.
Unlike good personal credit, having bad credit means higher payments.
If the heavy equipment to be financed costs $75,000, your monthly payment will be approximately:
$2,848/month for a 36-month term.
$2,358/month for a 48-month term.
$2,075/month for a 60-month term.
Final Thoughts on Forestry Equipment Financing: Rates and How to Qualify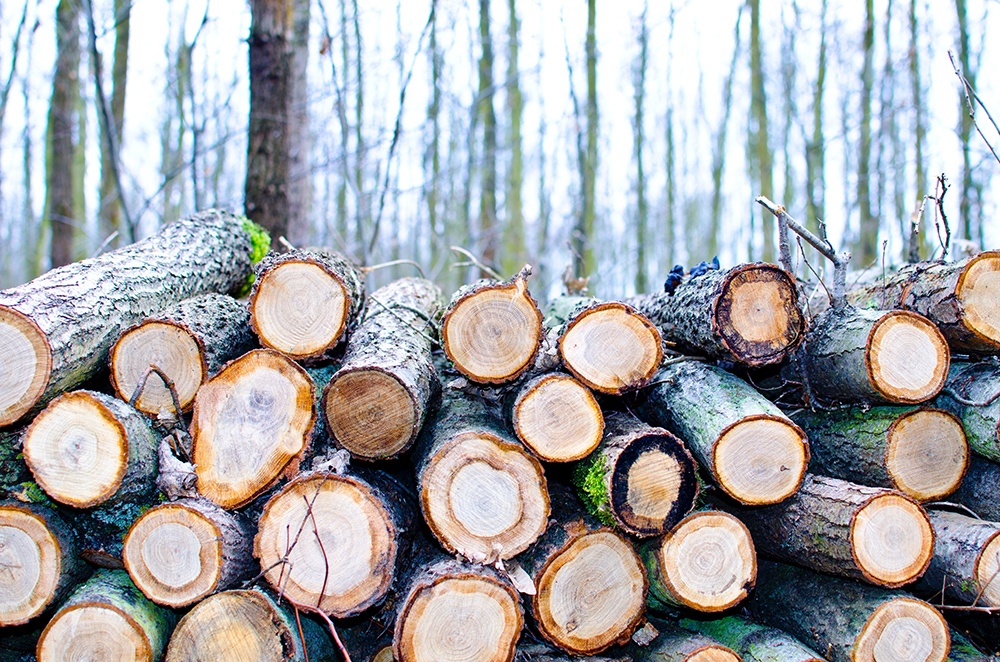 Having effective forestry equipment is a critical component to a forestry business.
Even with the high prices of equipment, you can easily acquire one with forestry equipment financing.
However...
Heavy equipment finance companies will analyze certain factors to determine your credit risk before determining if your suitability. These factors include the 5 C's: credit history, capacity, collateral, conditions, and capital.
Of key importance: Your credit risk will determine your chances of getting approved.
As a general rule, businesses with good credit are offered low interest rates while those with bad credits are offered high interest rates.
Ready to Apply online for a forestry equipment financing or any other construction equipment?
We invite you to call Trust Capital and speak with a forestry equipment financing specialist that can offer you a no obligation approval and run payment scenarios for you subject to credit approval at 866-458-4777.