Having a marijuana testing laboratory can be profitable nowadays. The marijuana industry is booming, and more and more states are introducing cannabis testing regulations. However, there are challenges to setting up a cannabis testing business and cannabis equipment leasing. In particular, it may be hard to acquire the necessary equipment for it.
Marijuana testing equipment is very expensive. Unless you have a lot of startup capital or investors, you may not be able to get the required equipment. Fortunately, there's the option of marijuana testing equipment financing.
Note that not all lenders are willing to grant funds to businesses like marijuana testing labs. Only a few actually offer marijuana testing equipment financing. We'll talk about the ones that do in this blog post. This can help you find the resources you need to get your testing equipment. We'll also talk about how to start your lab with marijuana testing equipment financing. That way, you'll be able to get your years in business up and running in no time.
Start Your Lab with Marijuana Testing Equipment Financing
Before we talk about where to get marijuana testing equipment financing, it's wise to iron out some other things first. Marijuana testing equipment financing only increases your equipment buying power. It can't promise the success of your laboratory. Careful preparation and intelligent planning do that.
Besides, you're likelier to get the financing you need if lenders see that you have a business plan. So to secure the success of your laboratory, you need to be clear on how it's going to work. This can prevent you from making mistakes that could slow your progress.
With that said, we'll teach you how to set up your marijuana testing business properly. We'll also give you some tips on where to get the best marijuana testing equipment financing.
Plan Your Lab Operations
Before doing anything, you need to look closely into the marijuana testing industry. Determine where your planned lab will fit in it by asking yourself certain questions.
Are you testing recreational or medical marijuana? Will your lab test both types?
Who will be your target customers? How much will you charge them?
Which marijuana growers or producers are near your location? Which ones are seeking marijuana testing facilities?
Do you have competitors in your area of operations? How do you plan to get a leg up on them?
What equipment should I buy and which manufacturer should I buy from?
These queries will help you figure out how much marijuana testing equipment financing you need. After all, they give you a sense of the size of your target market. The details they reveal can also help you create the best business plan for your testing lab.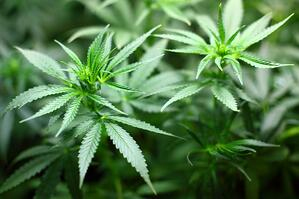 Create a Business Plan
You need to make a business plan before you get marijuana testing equipment financing. Business plans are generally required by financing companies and institutions. They can even decide if your application gets approved or not.
That's because a business plan outlines your goals and how you intend to achieve them. That lets lenders get a sense of whether or not you're a good prospect. A clear plan can convince them that you can repay the marijuana testing equipment financing.
Having a business plan will also help your business grow quicker by mapping its path. This can prevent mistakes like misallocation of funds, management issues, and so on.
To help you with that, here are the important aspects of your business that should be addressed in your business plan:
General company description,
Products and services,
Marketing plan,
Equipment acquisition plan,
Operational plan,
Description of management and organizational structure,
Startup expenses and capitalization, and
Financial plan.
In addition to that, you need to tally the overall cost of your startup operations. This will help you budget your capital once you actually start spending. Take note that the startup costs of marijuana testing companies are higher than those for other cannabis businesses. Testing equipment alone can cost as much as $1,000,000!
That's why equipment acquisition can cause cash flow problems if you don't do it properly. On the bright side, your operating costs are also much lower. This allows you to easily make a profit to repay any marijuana testing equipment financing.
Acquire the Essential Testing Equipment
To have a profitable marijuana testing lab, you need to ensure that you provide the best service to your clients. To do that, you need to hire the best employees and acquire the best equipment.
As far as the latter is concerned, consider acquiring the following testing equipment:
Cannabis Residual Solvents Analysis with GC Headspace - This equipment is used for residual solvent analysis. This is done to achieve higher purity levels and to increase the efficiency of extraction equipment.
PathogINDICator Microbial Screening Test - This equipment is used for microbial testing. This process is used to ensure that the product being tested has no safety threats before being distributed.
Cannabis Analyzer for Potency i-Series Solution Package - This is used for potency analysis. This helps in analyzing the percentage of cannabinoids in a marijuana sample.
SLB-5ms 5% Phenyl-equivalent GC Capillary Columns - This is used for Terpene Analysis. This process is done to measure the fragrance and flavor compounds of the marijuana sample.
You can buy the testing equipment above from Agilent Technologies or Shimadzu. They are two of the most trusted sellers of marijuana testing equipment in the market.
Use Marijuana Testing Equipment Financing
There's a chance that buying the needed equipment for your operations will deplete your capital. It may leave you short of money for other setup or operating expenses at the start.
It's best to get marijuana testing equipment financing to prevent that. First off, don't even think of getting a loan from a bank. They don't give loans to marijuana testing laboratories. Instead, you'll have to get funds from equipment financing companies.
Equipment financing companies have loose credit requirements and don't even need a high credit score.
Applying for marijuana testing equipment financing requires a strong financial back bone and experience. In most cases, an equipment financing company will look for you to have five to thirty percent down and have 6 months of operational cash flow saved up. Applying for marijuana testing equipment financing fairly quick and simple.
With the right marijuana equipment leasing company, approval for marijuana testing equipment financing is easy. You won't have to wait for weeks. That means you can start your cannabis testing business earlier and make a profit faster.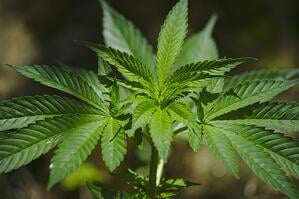 Get Funds from Trust Capital
Don't get the marijuana testing equipment financing from a random lender. You should be careful in choosing an equipment financing company. Your choice can affect the future of your business. A good company can help your business along by making payments manageable.
On the other hand, a bad one can strangle you with high rates and very short payment periods. It's best to get funds from a reliable finance company like Trust Capital. They are one of the best marijuana equipment financing companies out there.
For one thing, they offer flexible payment plans. You can pay back the marijuana testing equipment financing monthly, quarterly, or annually. Besides, they don't just give you the funds. They also help clients use the money in a way that's likeliest to benefit their businesses.
They also grant marijuana testing equipment financing options even to startup businesses.
Here are the requirements if you have a startup business:
6 Months of operational cash flow saved up,
The owner must be licensed and regulated by the state,
No unresolved tax liens,
Solid business plan,
Experienced staff,
Five to Thirty percent down.
If you meet those requirements, you can get marijuana testing equipment financing.
Final Thoughts on Marijuana Testing Equipment Financing
In this blog post, we talked about marijuana testing equipment financing. Having a business in the marijuana industry can be profitable. This industry is currently on the rise and businesses in it are booming.
If you're planning to start a marijuana testing lab, expect to have some trouble getting your equipment. Most testing equipment for cannabis industry is very costly. Fortunately, you can solve that problem by getting marijuana testing equipment financing. To get this type of financing, you have to settle some things first.
For example, you should clarify your future operations, write an actual business plan, and get funds from a reliable equipment lender to ensure your success.
Contact Trust Capital at 866-458-4777 to know more about marijuana testing equipment financing.