Are you planning to start a business in this booming marijuana industry?
There are a lot of obvious reasons why starting a marijuana-related business is one of the hottest and talked-about topics in the internet and various television shows.
First of all, the industry is on fire! Though not literally... any marijuana-related business is on fire because smoking hemp is a growing LEGAL trend nowadays. If marijuana dispensaries are making loads of money per month, just imagine the companies that are supplying them the marijuana itself!
A marijuana grow operation is perhaps one of the simplest but biggest businesses that can give you a lot of fortune. However, setting it up requires a lot of man-hours. You have to take care of your crops using the best and state-of-the-art equipment in order to produce the best marijuana.
But where can you get a lot of money to buy the necessary tools and equipment? In this article, I will give you everything you need to know about how to successfully set up a marijuana grow operation with the help of marijuana equipment financing.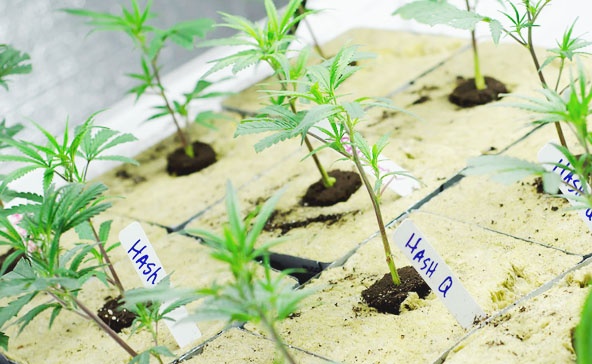 Start Your Marijuana Business With The Help Of Marijuana Equipment Financing
Before we dive in… what do you know about marijuana and marijuana equipment financing?
As a business owner, you should have at least a little bit of knowledge about your products. This is so you can set appropriate goals that can help your business grow.
As you probably already know, marijuana became legal because it can be used for medical purposes? it has been published that marijuana can possibly cure Attention Deficit and Hyperactivity Disorder or ADHD and Alzheimer's disease. It has also been proven that medical marijuana treatment can really cure disorders and diseases. That is why the demand for this plant is increasing.
I bet you can imagine the economics of the medical marijuana industry. If the demand for the product is high but the supply is low, the price of the product will increase. Today, it seems like suppliers are not prepared for the increase of the demand. This just means that the price of marijuana is currently increasing.
That means that today is the right time to start a marijuana grow operation. Take advantage of the situation. Produce marijuana while its supply is only limited.
So let me help you expand your knowledge about this business so you can profit on this growing industry (excuse the pun).
What Do You Need For A Marijuana Grow Operation
So what do you really need before you can start a marijuana grow operation...?
First, you need to have knowledge. That is right, you need to limber up first before you can jump from a moving train.
Learn the laws regarding any marijuana-related business. Marijuana is considered legal but technically, selling, buying, and using this herb is still illegal under Federal law. Smoking marijuana was only legal if it is used for medical purposes. You must have a permit under the Controlled Substances Act before you can start growing marijuana in an empty lot.
To sum things up... selling, buying, using and cultivating marijuana is illegal. So how can you start a business if all marijuana activities are prohibited by the law?
Starting a marijuana business is tricky. You need to follow the correct procedures of how to start a marijuana-related business first. Then you can start venturing on things like marijuana equipment financing.
Evaluate Your Background and Education
You need to qualify to the government's strict requirements regarding cannabis… or really any marijuana-related business… before you can even consider things like marijuana equipment financing.
Owning a marijuana-related business comes with a lot of responsibilities. Are you willing to pay any penalties even if you made an unintentional violation? Even if a person legally bought marijuana from you, it's still considered as drug trafficking.
So take the time to research your state and federal laws with regards to legally growing marijuana.
Make Your Business Plan
After you complete the first hurdle of getting the appropriate permits, next you need to make a business plan. Figure out your business goals and clearly spell them out. This will be used to help secure marijuana equipment financing for your business.
The process of making a business plan is made to avoid any excessive purchases of any unrequired equipment and hiring of employees.
Setting Up Your Business With Marijuana Equipment Financing
After getting the proper licenses and permits required and making the business plan, what do you need to do next?
Your next step is to pick the location, and then get the equipment.
Picking The Location
The location is key to your business success. You know the old adage, "location, location, location." That's true to this industry as well. Location is key to success… as long as you follow the rules and regulations that apply to you. Your business should be far enough from public schools, parks, transit centers, libraries, or arcades to avoid any interaction with minors.
You also have the versatility to pick either an indoor or outdoor facility.
Outdoor Facilities
Outdoor facilities typically have better quality crops. With good climate conditions you can avoid artificial lighting or environment.
However, there are also challenges. You'll have to contend with pests, inclement weather, and drought.
If you choose to have an outdoor operation, the site will mostly likely be required to have a barrier surrounding the area. For example, in Washington state you are required to have a barrier of at least eight feet tall barrier.
If you goal is to have an outdoor facility, then consider building your business in or anywhere near Pacific Northwest. This region is ideal for outdoor facilities because the climate in that area. You have additional advantage that there are many people near Washington and Oregon that have an agricultural background.
Indoor Facilities
Because of the challenges associate with outdoor facilities, many choose to start indoor facilities instead.
Indoor facilities will give your business stability. Your marijuana plantation will be enclosed in a secured facility with functional windows, doors and controllable temperature.
However, you have to control the temperature and proper light levels of the facility to have successful cannabis production operations.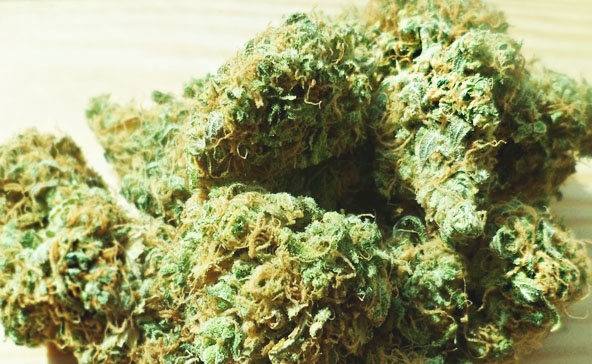 Equipment
Artificial lighting, dehumidification, ventilation, air conditioning, and irrigation control systems all require immense amounts of electricity. The cost of the electricity alone can be staggering because of the amount of electricity needed by the equipment.
And the equipment isn't cheap either.
Fortunately, there are options to help finance your operation.
Budget and Financing
Having an indoor plantation has a substantial number of challenges… though these problems can be typically solved with money. You need money to both purchase and to run them every month.
In order to get started, this probably means you have to consider marijuana equipment financing otherwise you need to have large cash reserves.
The challenge then becomes how to get the marijuana equipment financing: Banks are refusing to fund or get involved in any marijuana business because of the risks and restrictions. They will also have to deal with tons of paperwork before they could give you a loan.
This is where an equipment financing companies like Trust Capital USA can help. Trust Capital USA offers specialized financing for the Marijuana industry. They can offer you a marijuana equipment finance program best suited for your needs and situation.
Trust Capital USA can also help you get a faster return on investment.
Trust Capital knows the value of time for clients. This is why they made a simplified application process to easily get a loan for your business.
Once you chose Trust Capital as your marijuana equipment financing company, you'll have the privilege to use the following advantages:
100% purchase financing
Up to $50,000 with a simple one-page application
Up to $10,000,000 with financial disclosure
Next-day funding with pre-funding available
Flexible payment options and terms
No down payment requirements - qualified borrowers
Lowest Rates in the industry for qualified borrowers
Eligibility for all new and used equipment purchases
No debt on owners personal credit reports
And these are only some of the advantages.
Final Thoughts About Marijuana Equipment Financing
There are many challenges to starting a legal marijuana growing business. But there are lots of benefits that help make up for this. The marijuana industry is booming. Grab the opportunity and make your move. Take advantage of the marijuana equipment financing I mention in the article and you'll be well on your way to getting a return on your investment.
If you find value in this blog post, please share it with others whom may be interested in learning about marijuana equipment financing.
If you have any marijuana equipment financing questions, please feel free to call us at 866-458-4777.