Planning to start or build a box truck business?
Trucking is a business that generates a lot of revenue.
However, starting a box truck business is not an easy feat. You can expect to face a lot of challenges during the first few months or years of operation. But none will be bigger than figuring out where to get the money to acquire the box trucks.
Today, banks and lenders exercise extra caution when it comes to financing startups. The lack of consistent cash flow and insufficient collateral has made it almost impossible for startups to get approved.
This begs the question: How can a box truck startup acquire the capital needed to start its business?
If you think not having a huge capital means the end of your dream of owning a box truck business to do local deliveries, then you're wrong. Like many entrepreneurs do, you can build your box truck fleet by applying for a box truck lease.
In this article, we will discuss how interested entrepreneurs can start their own box truck businesses and use a box truck lease to make it less financially challenging.
How a Box Truck Lease Can Help Startups
Deciding to start a box truck business requires consideration:
Where can I get my capital?
How much capital do I need to cover operating and miscellaneous business expenses?
Most importantly, do I buy or lease my box trucks?
The answers to these questions all depend on the needs and resources of your business. Because of this, it is important to flesh out how your business will be put together. Failing to do so can lead to your financial disaster.
To avoid this, here are simple steps to follow and lower the risk of starting your own box truck business.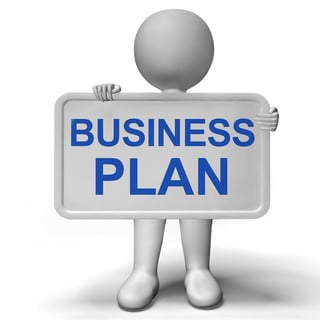 Step 1: First Make a Business Plan
The business plan serves as the blueprint of your business. Without it, your business will have no direction and every decision made would pose a risk.
Creating a business plan will give your business the best chances of success. It will result in a smooth development period and fewer unanticipated problems. In short, it becomes the safety net that indicates the feasibility of your business.
Your business plan should specify: your target market; the services offered and their pricing; business structure; and the types of vehicles that will be used.
Study your competitors' pricing, services and vehicle selection and ensure those offered by your business will be on par.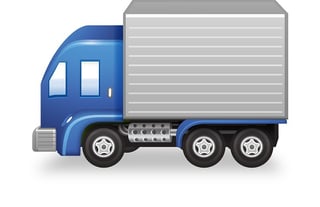 Step 2: Get Your Box Trucks Through a Box Truck Lease
When you're done with your business plan, the next matter to address is the procurement of the box trucks. These will be your business' primary assets, and they don't come cheap.
Apply for a box truck lease to get your business started on a sound financial footing.
Having a box truck lease allows you to make use of the box truck without having to shell out a huge amount of money upfront. How it works is similar to renting an apartment - you pay a certain amount each month and once the agreement expires, you have the choice of renewing your box truck lease, returning the box truck or purchasing it for a bargain purchase option.
In short, a box truck lease is a practical and cost-effective solution for small businesses and startups with limited resources.
Advantages of a Box Truck Lease
Applying for a box truck lease offers many advantages that purchasing doesn't. When you lease your vehicle, there are no upfront costs or or ownership risks to worry about.
It's substantially less expensive and enables you to make use of new vehicles without the steep costs.
If you are still unsure whether box truck leasing is the right move for your business, keep in mind these 5 benefits:
1. Easy approval application process.
Box truck financing cmpanies will approve start ups with no business credit history.
Unlike capital loans with the local bank, credit scores do not make or break your application for a box truck lease.
2. Reduced maintenance costs.
With leasing, you can easily upgrade your box trucks to newer models sooner than if you purchased your box trucks. Having new trucks means spending less on repairs and maintenance than you would with an older truck.
3. Preserve cash flow.
A box truck lease requires minimal initial investment as down payments are not always required by box truck leasing companies.
Payments are also generally spread out during the entire lease period. This allows you to preserve your capital for the day-to-day operation and growth of your business.
4. More attractive balance sheet.
Box truck leases are considered as business expenses, instead of debts. These can then be deducted to lower your business' tax liability.
In addition, having little debts on your balance sheet gives you a better chance to obtain or increase a line of credit at the bank to secure more funding.
5. Faster fleet expansion.
When business is busier during a certain season, you can add more box trucks to your fleet within hours and keep them for as long as required. This flexibility allows businesses to increase their capacity when necessary and reduce when the demand for the service decreases.
Step 3: Hire Part-Time Employees
Limit your staff to part-time employees during your first year. However, cutting costs doesn't mean cutting the quality of work.
Ensure that the employees are capable of handling reservations, reviewing truck inventories, answering customer questions, and carrying out their various tasks effectively.
Invest in an experienced driver with a driving license and a mechanic to take care of your trucks. Hire a skilled mechanic capable of handling and fixing a wide-range of small box trucks and maintenance.
Though you're only leasing box trucks, it's still important to keep it in a good condition in order to not disrupt the flow of business.
Step 4: Print Rental Forms for Customers
To make it easier for your customer to understand your services, provide a rental form. This can also help prevent any misunderstandings that may occur between you and your customers.
The rental forms of your box truck business should specify:
The per mile rate,
Requirements for fuel levels upon return, and
Sample charges for damage done to box trucks.
Protect yourself from any damages by asking for insurance. Consider asking for your customer's credit cards as well to protect you from stolen or heavily damaged box trucks.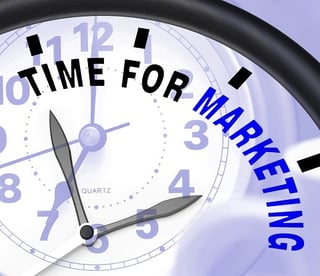 Step 5. Advertise Your Business
Once you are ready to launch your business, advertise it! Your advertisements should not only be appealing, but also provide useful information about your business. Include details about the rental rates, office location, and available truck sizes.
Using different mediums of advertising such as the flyers, posters, billboards, or signboards. It is also recommended to make your business available online, so people searching to lease a box truck can easily find it.
If there are numerous box truck businesses in your area, expect to have a tight competition. To avoid wasting your money, make sure your advertisements are aimed at your target market. You can always think about hiring drivers and turn your box truck rental company into a local delivery business and do both to generate revenues with your box truck.
Final Thoughts On How Box Truck Businesses Can Use A Box Truck Lease
Starting a box truck business comes with many challenges, particularly during the first few months or years of operation. In this article, we discussed the steps on how to start your own box truck business to ensure its security in the future.
It is recommended to create a business plan before anything else. This allows you to review all the considerations involved in a box truck business and address them effectively before they take place. Once this is done, find the best box truck prices and prioritize on how you plan to acquire your box trucks.
Purchasing a box truck is expensive and using your capital would be a big risk. To avoid putting the future of your operations in jeopardy, apply for a box truck lease. This is the most practical and cost-effective solution for startups due to the many benefits it offers: easy approval process, cash flow preservation, reduced maintenance costs, attractive balance sheet, and effortless fleet expansion.
If you want to know more about box truck lease, you can call Trust Capital USA at (866) 458-4777.