Do you want to know how a box truck lease can help you make money?
A box truck business is one of the profitable types of businesses yet also the most competitive. While many box truckers are lucky enough to experience success at the start, the chances of it continuing only diminish as time passes.
This is prominent with truckers who don't know how to properly handle their businesses. Being a good trucker does not automatically mean being a good box truck business owner.
Understanding how to manage your box truck business is vital to its success. More importantly, knowing how to handle the finances involved can start you on the right path.
In this blog post, we will share the basics of setting up your box truck lease business to ensure your success.
Starting a Box Truck Lease Business
Starting a box truck lease business is profitable if handled properly. It's also easy to set up.
The most important piece of equipment you need to have is a van or a box truck. Afterwards, you can either register your business as a sole proprietorship or a limited liability company.
But box trucks can be expensive. Hence, many of the businesses that require them use a box truck lease to ease the financial burden.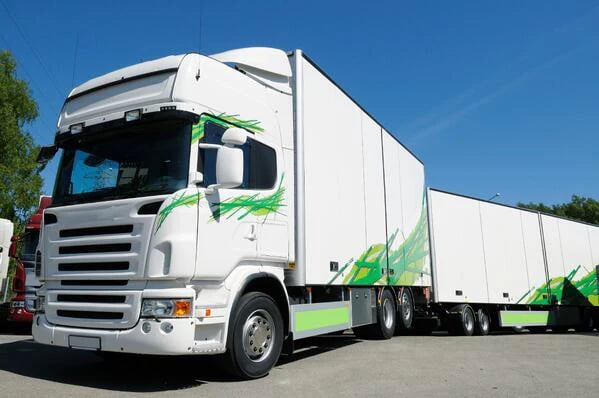 Businesses That Involve Box Trucks
A transportation service is a profitable business whether you have a long-haul operation or an in-town service. Before launch, have a business plan in place and check your revenue commissioner's office regarding the requirements for a business license.
After that, you can try these different options on how you can get profits from your box truck easily.
Delivery Service
A delivery business is currently one of the growing businesses due to the growth of e-commerce. Although larger stores may already have their own courier available for them, smaller businesses may still need delivery services.
Check with some retailers such as hardware stores, appliances shop and consignment centers if you can be of assistance with your box truck lease business.
Moving Service
Since moving from one place to another can be a demanding task given the heavy load, it requires plenty of effort and a truck to help transport belongings.
You can use the box truck to help your customer to move to a different residential area or commercial property. In addition to the truck, you may also require equipment and tools such as dolly, cargo straps, blankets, tarps, etc.
While it's easy to simply offer your box truck lease business to anyone who need it, you must be sure to check guidelines involved in owning a moving service. Many states have strict regulations when it comes to moving household goods.
Mobile Billboard
Displaying an advertisement on your box truck is a form of out-of-home advertising. Box-type trucks with panels enclosing the cargo space can be turned into a mobile 3D display case.
Mobile media billboards have a 97% recall rate, and 96% of survey respondents thought mobile advertising is more effective than traditional outdoor advertising.
How To Make Money with Box Trucks
Box trucks are used to transport and move appliances, furniture, and other things from one location to another. Since the moving of these things can only be done by the use of either a truck or a container van, a box truck lease business can be extremely handy.
Given that you already have your own truck or van, you can start your business right away. You just need to follow certain legal actions before you start operating.
For this, you can directly go to your state's business registrar, then follow all requirements to start your business legally. Afterwards, you can start your transportation business through renting, leasing or buying trucks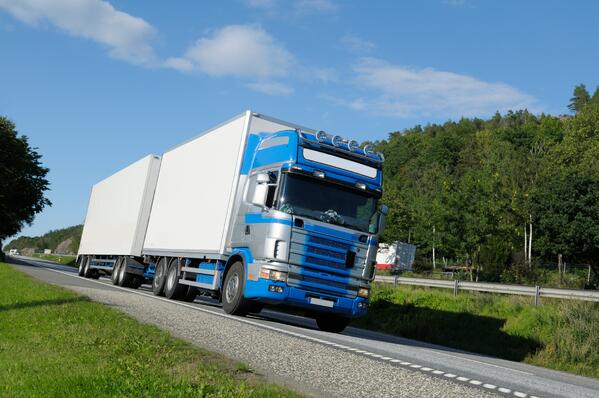 Choosing the Right Box Truck
Is there an option to select the right box truck when acquiring a box truck lease?
Normally, the number of packages or things to be delivered will determine the right size of a truck to use. But, there are already a given set of trucks or vans you may purchase which is very useful and common for most small businesses. These are:
Cargo vans - for small and lighter equipment.

European style high roof vans – accommodates more capacity loads.

Parcel van or cube vans – can contain heavy materials.
The best box truck for most businesses is the cube-shaped truck. This pertains to the parcel van which can carry heavy materials. Major companies use this because it can carry all load at one time.
The bottom line for this is to choose a truck that supports trailers to provide additional storage for goods and furniture.
The Best Manufacturers of Box Trucks
The following car companies are some of the best manufacturers of box trucks:
Isuzu,

Ford,

Mitsubishi Fuso,

Dodge,

GMC,

Chevrolet, and

Nissan.
Other Considerations for Choosing a Right Box Truck
Make sure the truck you purchase has a fully enclosed body and is suitable for freight forwarding.
In most cases, box trucks must be able to accommodate different weight class ranging from 12,500 lbs-33,000 lbs. It's also best to choose a truck that is 13 to 23 feet in length, and sits on an attached frame.
Leasing Your Box Trucks
Leasing box trucks is less expensive than purchasing it. Unlike purchasing, you can get the truck without a spending a huge amount of money upfront.
Find a reliable box truck leasing company that will assist you with your box truck lease. Prepare your business documents and make sure that your credit rating is at least 650 to get the best deal. Your credit score will determine the cost of your monthly payments. If your credit score is between 550 - 600 you could be asked to put up to 25% down.
Box truck leasing companies offer box truck leasing with flexible payment options such as seasonal payments and deferred payments to help you have a healthy cash flow.
Final Thoughts on How To Make Money With A Box Truck Lease
Although extremely profitable, a box truck business can still risk failure due to the tough competition in the industry. The only way to avoid this is to know how to properly manage your business and its finances.
In this blog post, we talked about how a box truck lease can help your box truck business. If you are not yet certain about what kind of box truck business to launch, we talked about how you can pick from three main kinds: delivery service, moving service, and a mobile billboard business.
All of the different box truck businesses can generate a steady flow of income. But to ensure your success, you need to have a business plan and reliable box truck in place first.
Consider getting your box truck from reliable manufacturers. After that, acquire your fleet of box trucks through a box truck lease to allow you to acquire your truck without paying a large amount of money upfront. Companies like Trust Capital will even lease a used box truck for you.
Ready to Apply online for a box truck lease? We invite you to call Trust Capital and speak with a box truck lease specialist that can offer you a no obligation approval and run payment scenarios for you subject to credit approval at 866-458-4777.