Locate Top Vendors for Equipment
Operating a cannabis extraction business is becoming popular with the increased number of states making cannabis legal for recreational purposes, but there are also many states that allow it for medicinal purposes as well. Locating a vendor for your cannabis extraction equipment is a lot easier now than it used to be. Most of the top vendors can be located by a simple internet search and then you can begin your research and compare your options. The top cannabis extraction vendors will be able to get you all of the equipment that you will need to provide clients with the products for their cannabis needs.
How To Find The Best Cannabis Extraction Vendor
When you are looking to purchase your cannabis extraction equipment, it is like any other business equipment you would need to invest in. Research is key in determining the best prices and the top warranties in the industry. Since this is a newer venture for most people, the information you gather about each of the vendors is important because you will find certain vendors are more flexible than others. Also making sure you purchase the correct cannabis extraction equipment is important to provide the highest quality output and running the most efficient business.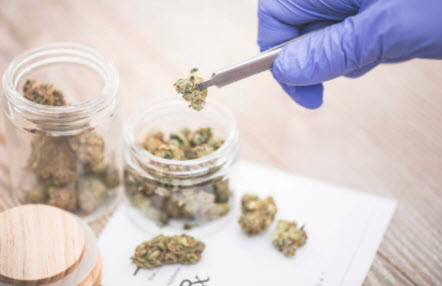 Comparing extraction equipment vendors and their support and prices will allow you to make the best decision on your next cannabis extraction equipment purchase. When shopping for prices, you may have to contact the vendor directly to work out special pricing and see if they have any discounts that you may qualify for. I highly recommend flying out to their facility and seeing the equipment in action first. Investing properly early on can help with your business being more successful. The better research and dealing you do for your cannabis extraction equipment, the more effective and profitable your cannabis business will be.
So far we've found Apeks Superctitical, MRX Xtractors, Vitalis Extraction Technology & Colorado Extraction Systems to be some of the best cannabis extraction vendors in the industry. They can provide Turnkey Labs for your facility. All though we haven't worked with all of them yet and there are many to choose from.
How To Find The Best Cannabis Distillation Equipment Vendor
To finish setting up your cannabis lab you're going to be shopping for cannabis distillation equipment. So far we've worked with Root Sciences & Pope Scientific.
Breeding Cannabis Yourself or Farming It Out
When you are starting a business with cannabis extraction equipment, an obvious question presents itself: where are you going to get the cannabis from? If you decide you are going to grow it on your own, then that leads to another type of equipment that you'll need to properly create a growing environment. If you choose to let someone else deal with the growing of the product, then your main concern is the quality and quantity you receive in order to extract the final product. If you're purchasing cannabis, you need to know if the company you select can keep up with the demands of the business requirements you may have.
Growing it yourself will require additional equipment financing for HVAC equipment, dehumidifiers, cultivation rooms, & LED lighting. First things first to making sure you have the proper zoning and authority from your local government to do it yourself. Cannabis extraction & distillation equipment will get you the finished product, but you need to start thinking through the earlier steps in the process first. Handling all of the growing yourself gives you some control on the supply, but it is a much larger endeavor that requires additional equipment.
Deciding to use a grower who can provide you with your supply and the variety of genetic clones that are out there may be a great option for most because that removes one of the more time-consuming and expensive factors. Most cannabis growers have quality controls and a large supply to maintain their business, so they should be able to keep up with the demands you place on them. Doing your research is important so that you know the product you're getting, but letting someone who may be a specialist at the growing does take additional pressure off your business, especially if you are just starting out. Spreading yourself too thin is not suggested for success. Cannabis extraction equipment is a lot to begin with and starting out slower may be the way to go. Knowing how many liters and output you're going to need to meet the demands of your growing partners is vital to being successful in the cannabis extraction & distillation processing market.
Either way, your investment in the initial product is critical to your success as an extracting business. Regardless of how you choose to focus your investment, whether in cannabis growing equipment or in purchasing from a grower, having a clear plan, proforma on revenues, branding ideas, or contract manufacturing ideas are key to your profitability and selling success.
Security Is Crucial to Protect Your Investment
Purchasing cannabis extraction equipment and beginning a business is the first step, but due to the way these types of businesses have to be operated, security is very important. Some of the first steps that will need to be looked at is your location and what equipment and staff you will need to secure it properly. There are actually security firms that specialize in the cannabis business, so contacting them would be a great first step to guide you toward what you will need to protect your investment from thieves.
The top security equipment will not be cheap, but due to the nature of your business and the need that security plays, you will also be able to include the startup costs into your business plan for equipment financing. Cannabis extraction equipment is part of your business, but protecting it is another part. Due to high demand of cannabis extraction oils, security is key to preventing problems.
Anytime a large amount of money is invested, especially around your cannabis extraction equipment, you want to protect that investment. Since banks do not allow you to have an account for this type of business, protecting your money and your investment is a top priority.
Locate the Best and Most Flexible Rates
Traditional equipment financing from banks will not be possible for cannabis extracting equipment since this type of business is still not recognized by the federal government. Banks will not allow an account for the business, local banks will not loan money for cannabis extraction & distillation equipment. Locating a cannabis equipment leasing company is important. A good cannabis equipment financing company will allow you to have flexible monthly payment terms and will likely result in competitive rates for your business.
Most companies that you look into for financing your cannabis extracting equipment will offer full financing on the equipment, but the terms may be different than typical equipment financing. Terms can be anywhere between 8% and 30% depending on your credit scores, liquidity, how much you make per year and net operating capital. With this information, looking for a cannabis equipment leasing company to provide you the best rates and terms is important.
Cannabis extracting equipment can be expensive, especially if you want the best equipment. Finding a lender who will provide you with complete equipment financing at reasonable terms is important for the success of your business. There are a number of lenders out there who can loan money for your new cannabis extracting equipment so that you can begin your business with wise investments and be on your way to success in no time.
A Better Way To Get Cannabis Equipment Financing
A better way to get cannabis equipment financing is to look at the financing options provided by Trust Capital USA.
They don't just provide traditional financing.
When you work with a Trust Capital USA agent to get cannabis equipment financing you can explore your financing or leasing options. They can help you:
Save your cash reserves

Huge tax benefits

Have fixed rates and payments

Cover soft costs like shipping

Get a faster approval

Not have the purchase show up on your personal credit

Come up with solutions for weaker credit

And so much more
Not only can they help you achieve those goals, but they can also help you get a faster return on your investment. They want you to succeed. That's why Trust Capital USA is your best solution for cannabis equipment financing.
Final Thoughts About Investment Advice for Your Cannabis Extraction & Distillation Equipment
A new venture into the cannabis industry can be both challenging and exciting. I suggest creating a master checklist for you and your partners and then creating a good business plan that will guide you to success.
If you find value in this blog post, please share it with others whom may be interested in learning about cannabis equipment financing.
If you have more cannabis equipment financing questions, please feel free to call us at 866-458-4777.