Are you thinking about starting a marijuana business?
Whether you are associated with medical companies or not, you probably thought about joining this booming industry. Now that marijuana is legal in 28 states, starting a marijuana business can be very profitable.
However, there are a lot of hurdles and challenges along the way. In fact, you will face a lot of problems in starting a marijuana business. And just like any other business, expect to have problems with getting financing.
The marijuana business needs a lot of expensive equipment such as security systems, extractors, infusion equipment, and the list doesn't stop there. Buying the necessary equipment will cost a lot of money. That's where cannabis equipment financing comes to play.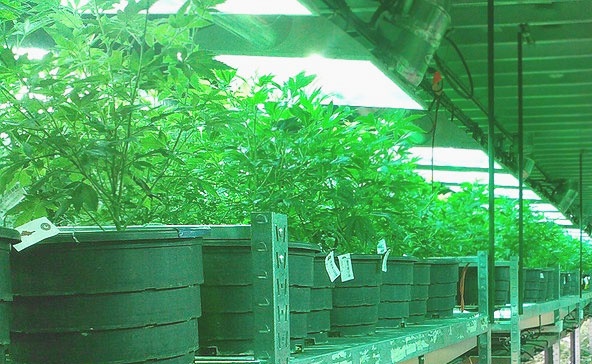 How To Get Cannabis Equipment Financing
Financing your marijuana business is not like any other businesses. Financing will be challenging because the equipment is expensive...
And by now, you're probably aware that most lending companies are not willing to finance marijuana related businesses. That's why I want to talk about solutions that can help you with your financing challenges.
But first let's talk about what equipment you'll need...
What Is Needed For A Marijuana Business
You'll need a variety of different equipment for your marijuana business. Besides the physical location, you'll need equipment such as:
HVAC (heating and air conditioning)

Lighting

CO2 Extraction

Modular grow rooms
And much more.
That's why cannabis equipment financing is key to starting this business.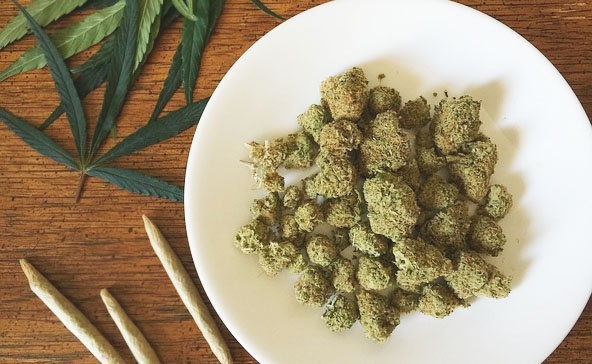 What Are The Requirements Before Starting A Marijuana Business
The first step of starting a marijuana business to to find a good location for your business. Marijuana is not one hundred percent legal in the United States… it's presently only legal in 28 states.
After you have a location, next you have to prepare the following documents:
Personal Financial Statement

Company financials

Personal and business income tax returns

Balance sheet and income statement

Personal and business bank statements

A photo of your driver's license

Commercial leases

Business licenses

Articles of incorporation

A resume that shows relevant management or business experience

Financial projections if you have a limited operating history
Additional documents may be required during the process, depending on the lender.
Lending to a small business is already risky. Just imagine the risk of financing a business in an industry where the city may decide to become against the industry. The outcome could leave the investor with almost nothing. Therefore, expect the financing for this business to be a little bit tricky.
In most cases, you must have a 650+ credit score to get financing. You'll need a down payment or post collateral that is equivalent to at least 20% of the amount needed to borrow. The down payment percentage may change depending on the financial status of the borrower.
What if you have a credit score below 650+? You may be restricted to borrow just around 10% of your annual revenues. For example, if your business has an annual income of at least $750,00 in order to buy an equipment costing $75,000.
Reasons Why Banks Are Refusing To Provide Cannabis Equipment Financing
Even though the medical marijuana is legal in California and 27 other States, it's still prohibited under the federal law. FinCEN restricts federally insured banks in funding or making interactions with cannabis related operations. That means that the bank's insurance will be at risk if it violates the restrictions with cannabis-related businesses. This stipulation restricts most banks from lending money to marijuana businesses.
From the bank's point of view, there are too many risks and their resources are limited. Lending to a marijuana related business comes with a huge responsibility and drawbacks. If banks lend money to cannabis related business, it could be their responsibility if there are any marijuana related crimes.
There are many strict rules and regulations that give more reasons why banks are refusing to lend cannabis related businesses.
Therefore, expect tons of paperwork.
Using Cannabis Equipment Financing Companies
Since most banks are refusing to finance marijuana related businesses, a possible solution is to use a cannabis equipment financing companies. These companies are around specifically for helping marijuana business owners get capital.
The qualifications are very minimal and plenty of options are available. Financing companies have also shortened the application process.
A Better Way To Get Cannabis Equipment Financing
A better way to get cannabis equipment financing is to look at the financing options provided by Trust Capital USA.
They don't just provide traditional financing.
When you work with a Trust Capital USA agent to get cannabis equipment financing you can explore your financing or leasing options. They can help you:
Save your cash reserves

Have fixed rates and payments

Cover soft costs like shipping

Get a faster approval

Not have the purchase show up on your personal credit

Come up with solutions for weaker credit

And so much more
Not only can they help you achieve those goals, but they can also help you get a faster return on your investment. They want you to succeed. That's why Trust Capital USA is your best solution for cannabis equipment financing. Click here to learn more about Trust Capital USA.
Final Thoughts About Cannabis Equipment Financing
Venturing into the cannabis industry can be both challenging and exciting. There are a lot of hurdles and challenges that you'll have to overcome, and securing your cannabis equipment financing is one of the bigger potential obstacles. That's why I took the time to list out everything you need to consider to get cannabis equipment financing, and the best source of financing.
If you find value in this blog post, please share it with others whom may be interested in learning about cannabis equipment financing.
If you have more cannabis equipment financing questions, please feel free to call us at 866-458-4777.