Are you interested in starting your own pharmacy business? Unless you've already been in business for a while, I'm willing to bet that you don't have a ton of spare cash laying around to open up a brand new pharmacy. Starting a pharmacy business requires a lot of working capital upfront, especially when you are starting from scratch. That's how it is with any kind of startup.
Do you know how much it costs to start a pharmacy business? How are you going to get the funds you need to start a pharmacy?
I'll help you explore the pharmacy finance options available to you today so that you can make a better decision based on your unique financial situation.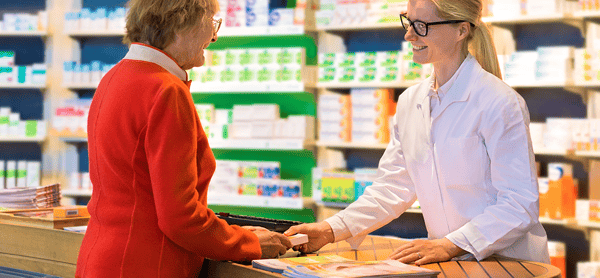 Pharmacy Startup Costs
Pharmacy startup costs can range anywhere from $300K to $1,000,000 or perhaps more depending on the location. There are several costs associated with starting a pharmacy, but here are the top five to consider:
Inventory – the cost of inventory would add up to more than 50% of your startup costs. Inventory is the single largest expense in starting a pharmacy.
Retail Space – you need to rent retail space. You need to plan for about 1500 to 2000 square feet. The cost of retail space would vary significantly by region. You need to choose a high traffic location that would attract a lot of customers from your local community.
Working Staff – if you are the pharmacist, then you need to account for your salary, one pharmacy technician, and one sales clerk for all general merchandize. You, as a pharmacist, may need to be prepared to start on a lower salary for the first 12 to 18 months until your pharmacy breaks even and takes off.
Equipment and Furniture- there is a whole list of furniture and equipment you need to take into consideration, including but not limited to, shelves, pill counters, pharmacy bins, lab coats, safety gear, etc.
Pharmacy IT – you need computers, printers / copiers, telephone, label maker, POS etc.
Pharmacy Startup Resources
When you start a pharmacy, you need a team of trusted advisors you can rely on for their subject matter expertise. In fact, you should have this team put together, and help them assist you putting your business plan together in conjunction with your financial advisor.
Attorney – you need an attorney who specializes in the healthcare industry, preferably one who has pharmacy start up experience so that he / she can guide you and ensure that you comply with the state rules and regulations.
CPA – who specializes and serves retail business. Once again, it would be good for you to go with a CPA who has retail pharmacy owners as clients.
Insurance Agent – to ensure that you get the right advice on how much insurance you need to mitigate your business risks. You need to ensure that you have insurance coverage for pharmacy malpractice in addition to general business liability insurance.
Take the time and do your due diligence in interviewing attorneys, CPAs, and insurance agents, and look for former experience as it pertains to starting up pharmacies. If you are satisfied with their level of experience and background, and you perceive that they are easy to work with, then pull them in to be your trusted advisors.
Easy Pharmacy Lending
Not only are lenders more willing to work with professionals in the healthcare industry, but you are less likely to have competition in your space. Going to pharmacy school drastically reduces the number of competitors that you are likely to face. This can be reassuring to some lenders, knowing that an investment in you means that failing due to a competitive market is less likely to happen.
Pharmacy Lending Challenges
Even though it's easier to get pharmacy finance overall, you may still run into the challenge of getting exactly the amount of financing you actually need to open your doors. As mentioned before, just to get your doors open, you are looking at pharmacy startup costs of anywhere from $300K to $1,000,000. It depends who you talk to, how finance your pharmacy, and how much you actually end up spending on inventory, retail space, equipment, pharmacy equipment and furniture, staffing, IT etc.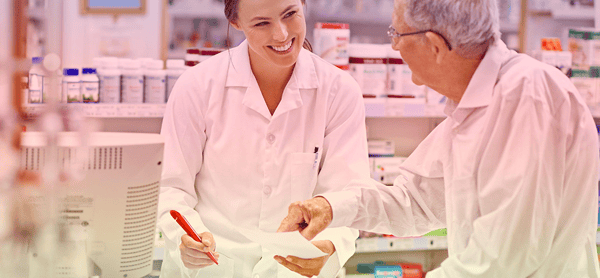 Getting Pharmacy Lending
Even though you likely won't be able to get all of your funding at once, there are still alternatives you can take in order to actually get every penny of funding you need. One of the best ways to do this is to break apart your pharmacy funding goal into smaller funding projects. For example, you could focus one aspect of financing on furniture and equipment, and another on the working capital necessary to hire staff, purchase materials, and so on.
Going this route allows you to work with multiple lenders in order to get different sources of funding for different purposes. Each lender may be better suited for a more specific role of funding in your business. Buy your pharmacy equipment with a pharmacy equipment financing company. Use your local bank to get an SBA loan for the working capital you'll need for operations and rent. A pharmacy equipment leasing company can lease the big mezzanine equipment pharmacists need to buy to put in the store location.
Pharmacy Equipment Leasing
Once you start splitting up your funding needs into smaller goals, you can target pharmacy finance companies that will be more likely to meet you at your funding requests (especially considering the amount you need from that specific lender is much smaller than your total goal).
Whether you purchase pharmacy loans for your fixtures and furniture and/or acquire pharmacy equipment leasing for specialized equipment, you'll have a better success rate at getting funding when you break down your financing goals.
Use our pharmacy finance calculator to calculate how much your pharmacy finance payments could be and use our equipment loan calculator to calculate how much pharmacy equipment you can afford to buy based on your monthly budget.
Pharmacy Startup Working Capital
After you've acquired all of the equipment, furniture, fixtures and other business necessities that you can through leasing plans, you can apply for working capital pharmacy loans to cover the rest of the costs that specialized financing plans can't. This will allow you to segregate the funding for more specific financing objectives, like hiring staff, paying for utilities, hiring contractors for specialized jobs, and more.
At the end of the day, staring a pharmacy business requires a lot of planning, preparation, and a lot of funds. As a startup, you'll be better off if you can go to a financier or bank with a good credit score. Otherwise you'll be looking at having to put up a considerable amount of collateral to compensate for the risk of having low credit.
Pharmacy Equipment Financing Tax Benefits
Having the most reliable and upgraded pharmacy equipment for your business, acquired with affordable and flexible monthly payments, can have a lot of benefits for your business. With pharmacy equipment financing you get section 179 tax benefits. With the passage and signing into law of H.R.1, aka, The Tax Cuts and Jobs Act, the deduction limit for Section 179 increases to $1,000,000 for 2018 and beyond. The bonus limit on pharmacy equipment purchases likewise has increased to $2.5 million.
Ready to Apply online for pharmacy loans? We invite you to call Trust Capital and speak with a pharmacy finance specialist that can take your application over the phone at 866-458-4777 and give you a no obligation pharmacy finance approval so you know you can start building your dreams of owning your own pharmacy.
More Resources