When you run a construction company, then of course you know how important a bulldozer is.
You are starting a new construction company and you know that you need a bulldozer, but you are not sure about what would be the best bulldozer for your business need.
Bulldozers are key to construction and are used in a variety of industries, like mining, land clearing, road building, forestry, infrastructure development, and more. In fact, I can't think of a construction company that does not use a bulldozer.
How do you go about picking the best bulldozer for your company?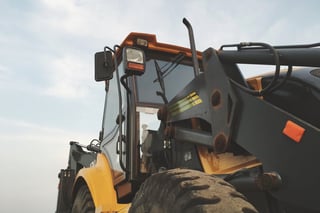 Bulldozer Types
What bulldozer types are available? Bulldozers fall broadly under two categories – (a) track bulldozer and (b) wheel bulldozer.
Which one is the best? The answer to that question is going to vary based on the job you need completed.
Below are the main differences in available bulldozers and what kind of role they might fill in your organization.
Track Bulldozer
When most people think of a bulldozer, they're going to think of the type with the big tracks for "wheels."
They're linked together, which helps the bulldozer to distribute weight more evenly. It results in less pressure to the construction site's ground and gives the bulldozer driver better traction on awkward terrain.
Track bulldozers are generally used in harder uneven terrains. It may damage a soft terrains due to its weight. Track bulldozers are used primarily for pushing material like sand, soil, or other construction material using the metal plate in the front.
Wheel Bulldozer
Another type of mobility for bulldozers is the 4-wheel-drive bulldozer, sometimes called a wheeled bulldozer.
Instead of tracks, the bulldozer uses wheels, a 4-wheel-drive system and takes advantage of articulated steering systems for better control during movement.
A wheeled bulldozer is highly maneuverable and is usually lighter in weight compared to a track bulldozer. A wheel bulldozer is effective in moving material.
Blade
Most bulldozers will have a type of "blade" attached to the front of the bulldozer. This part of the bulldozer allows it and the operator to move around heavy objects or large quantities of objects like debris, soil, sand, and more.
There are three primary types of blades:
S Blade (Straight Blade)
U Blade (Universal Blade)
S-U Blade (Semi-Universal Blade)
Basically, the blade is how you customize the bulldozer to meet the specific needs of the project at hand.
Ripper
Located on the opposite end of the bulldozer is the ripper. This component typically comes as a "single" ripper or a "group" of rippers.
A ripper helps the bulldozer and operator to tear and break apart rock, dirt and pavement into rubble that becomes easier to transport.
Another great way to modify your bulldozer to meet needs of special projects.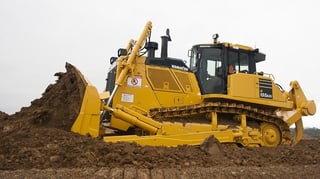 Other Modifications
Over time, bulldozers have increased in versatility due in large part to their ability to be modified.
One common type of modification is to add a "loader" in place of the blade, which allows the operator to carry and transport debris and objects to other locations with ease.
Other improvements can help with mining, snow removal, moving debris, terrain leveling, and much more.
Therefore, the best bulldozer will depend on what exactly your business focuses on and what roles you still need to be filled by a bulldozer.
Each bulldozer has its own strengths and weaknesses. A great way to look at a bulldozer is the ability to "specialize" in specific roles.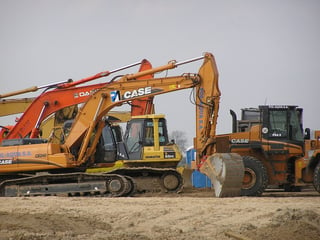 Picking the Best Bulldozer
Before you buy or lease a bulldozer, you need to ask yourself, "What do I need a bulldozer to do for me?"
Answering this question is the first step. Once you have a clearly defined role for your bulldozer, list down all the accessories you would require for your construction needs. Identifying the accessories required upfront is essential. They are expensive and the costs can quickly add up.
Once you have a clear picture of what type of bulldozer you need, the type of modifications / accessories required, you are ready to go the next step of financing your bulldozer.
If you are staring a new business, it might be a better idea to lease a bulldozer and its accessories for 2 to 3 years. Leasing would help minimize your upfront startup costs and help you maintain your cash reserves.
Leasing would also permit you to upgrade or switch to a more efficient equipment at the end of your lease.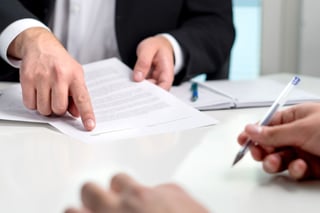 How Much Does It Cost to Lease a Bulldozer?
There are a few important variables that determine exactly what the bulldozer cost and leasing is.
Generally, you will need to know the following information when looking for a lender to finance your bulldozer purchase or lease. It's pretty standard for most types of purchases/leases involving a lender.
Credit Score
Time in Business
New or Used Equipment
These three pieces of information will help a lender to assess the level of risk associated with your business.
Most lenders are generally willing to work with you, as long as one of these categories are in decent shape. That said, even if you don't think you can qualify for financing, you should still try!
How much does a dozer cost?
Let's say you buy a bulldozer at a cost of $100K, with bulldozer lease payments over a period of 2 to 5 years. Let's assume you have a decent (650) credit score or better and have over 2 years in business.
The following are the estimated monthly payments you would have to make based on the duration of your lease with a $1 buy out:
2 Years Lease - $4,475/mo

3 Years Lease - $3,100/mo

4 Years Lease - $2,400/mo

5 Years Lease - $2,050/mo
Let's say you're a start up construction company: wanting to finance a bulldozer, with bulldozer financing payments over a period of 2 to 5 years. Let's assume you have a decent (650) credit score and under 2 years in business.
The following are the estimated monthly payments you would have to make based on the duration of your lease with a 10% PUT buy out:
2 Years Lease - $4,745/mo

3 Years Lease - $3,510/mo

4 Years Lease - $2,900/mo

5 Years Lease - $2,555/mo
The exact amount that your monthly payment will be is dependent on these major factors:
Length of lease term.

Cost of bulldozer

Business & personal credit history.

The number of years you've been in business.
Click here for a bulldozer financing calculator to calculate how much your bulldozer financing payments could be and how much of a bulldozer you can afford to buy based on your monthly budget.
It's better than having to go without a bulldozer on an important project.
In a situation where you financials might not yet be in order, a lender may simply ask for a larger down payment or higher monthly repayments. In other words, regardless of what your financial information says, you can still get access to a bulldozer to help with your construction projects.
For some businesses that have good financials and can afford to pay the bulldozer price upfront, you may be able to work directly with a dealer of a manufacturer like Caterpillar to work one-on-one to create a deal that helps you to save money in the long run.
Similar dealers may allow you to rent a bulldozer, which may be a better alternative if you intend to use your bulldozer only on occasion.
It all comes down to what you need the bulldozer to accomplish for your business.
What are the Bulldozer Tax Benefits ?
When you structure your bulldozer financing on an equipment financing agreement or on a $1 buy out lease agreement you get section 179 tax benefits. With the passage and signing into law of H.R.1, aka, The Tax Cuts and Jobs Act, the deduction limit for Section 179 increases to $1,000,000 for 2018 and beyond. The limit on bulldozer equipment purchases likewise has increased to $2.5 million.
It all comes down to what you need the bulldozer to accomplish for your business.
Ready to Apply online for bulldozer financing? Feel free to call Trust Capital and speak with a bulldozer financing specialist that can take your application over the phone at 866-458-4777 To Discuss Picking the Best Bulldozer for Your Company.