Thinking about getting a machinery lease for your food manufacturing business and wondering how it can help you?
A machinery lease can benefit businesses in different ways. It can help in saving working capital, acquiring equipment, and improving balance sheets.
Even a food manufacturing company can get those benefits. In fact, quite a number of food manufacturing companies would do well to get a machinery lease.
That's because a machinery lease can help in solving many of the problems of a food manufacturing company and create a profitable balance sheet.
In this blog post, we will talk about the common problems of a food manufacturing company and how a machinery lease can help manufacturing companies deal with them for the long term.
We'll also discuss where you can get the best machinery lease term for your food manufacturing company.
Common Problems of Food Manufacturing Companies
Just like other businesses, food manufacturing companies also face different kinds of problems. But fortunately, they can also solve their problems without spending a large sum of working capital.
That's possible with the help of a machinery true lease. Wonder how can that happen?
We will talk about that later on. Let's first discuss the common problems faced by a food manufacturing company.
Complying with Food Safety Regulations
Complying with food safety is becoming a challenge to some food manufacturing companies. Not all of them can keep up with the high standards mandated by regulatory bodies.
The Food Safety Modernization Act was made to strengthen rules to prevent food contamination. Food contamination causes food borne illness in roughly 48 million people every year.
In fact, food contamination kills nearly 3,000 people every year, according to the FDA.
It's an alarming subject that needs to be addressed. That's why the government is strict regarding food safety.
The Food Safety Modernization Act requires food manufacturers to use strict disease prevention processes and sanitary equipment, modern equipment in all their production.
That can be a challenge for some food manufacturers because it costs working capital to implement such processes and get such sanitary equipment.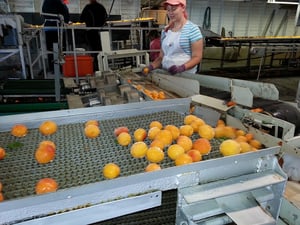 Meet the Consumer Demand
Whenever consumer tastes and preferences change, food manufacturers need to respond to meet the demand through the equipment lease company.
For example, consumers opted for healthier food alternatives back in 2013.
Food manufacturers were then forced to look for ways to produce healthy food. They needed to change formulas to achieve a healthier product.
To meet the consumer's demand, food manufacturing companies needed to spend lots of working capital to find innovations.
This included changing their current equipment and factory lines to produce great-tasting but healthier food.
Acquiring new food equipment is needed to meet consumer demand. It helps the manufacturing company increase their production without sacrificing quality.
Gaining the Competitive Edge
To gain a competitive edge, it's important to create new products even during the earliest stages of consumer trends. This lets you manufacture new products and sell them to the retailers immediately, before competitors can.
Gaining a competitive edge by being the first to meet the demands of consumers is the key to being successful in the food manufacturing industry. However, this task is easier said than done.
After all, not all food manufacturers have the equipment and manpower to do this.
Also, meeting a new demand without overpricing is a huge challenge for food producers.
Sometimes, the cost of the food's preparation and delivery is also added to its overall price. This can increase your revenue but it won't help in gaining a competitive edge.
Having said that, make sure that you can ration your products immediately but avoid adding the packaging and the delivery cost its overall price. The food's packaging should instead trim costs and increase revenue.
Distribution of the Products
Food manufacturers also face challenges in distributing their products. They need to find effective distribution channels to satisfy the demand of their target consumers.
Most retailers purchase option for food in massive quantities. However, not all food manufacturing companies have enough machinery and vehicles to keep up with the large demand. This will hinder their success.
Small food manufacturers face lost revenue if they fail to deliver their products on time.
Solving the Challenges of Food Manufacturers
Food manufacturers clearly experience a lot of challenges. But despite that, they don't need to spend a large amount of working capital to solve those equipment purchases.
A machinery operating lease can help in solving many of the problems of food manufacturers. The reason for that is because their problems mostly involve food processing equipment and heavy machinery.
To give you an idea about it, here's why…
Food production needs the latest food production equipment to be efficient and up to the latest standards. This helps them comply with the food standards and meet consumer demands.
Also, having the necessary food equipment allows you to pack and deliver your goods more quickly.
The delivery or distribution stage needs up-to-date equipment and machinery as well. So it's very important for you to acquire updated food processing equipment.
Overall, your production will improve if you have new and updated equipment and food products machinery. It allows you to provide better service and make better food for your target consumers without risking your working capital.
A food product machinery lease allows you to save money while improving the quality and efficiency of the operation of your food manufacturing company.
The food machinery lease allows you to acquire and use machinery or equipment that can help in achieving your goals -- and without paying a large amount of money.
That's because unlike purchasing, machinery lease doesn't require a huge down payment.
You're going to pay for the machinery lease only on a month-to-month basis on lease term as short as 12 months and as long as 84 months.
Usually, the equipment leasing company and their client can agree on how the types of lease machinery will be paid for.
The equipment leasing company can allow your food manufacturing company to pay for the machinery lease annually, semi-annually, quarterly, seasonal payments or most commonly monthly payments. They can also allow you to make 9 payments on and 3 off then 9 payments on and 3 off and so on. This is called a seasonal payment due plan.
That means equipment leasing may be the best choice if your food manufacturing company has seasonal income. Your equipment lease agreement can be set up with seasonal payments.
Your payment for the machinery lease will be based on your agreement with the equipment leasing company. However, the equipment leasing company will decide the amount to be paid.
The equipment leasing company usually determines the monthly payment for the machinery lease based on their client's credit score and revenue.
With an equipment finance agreement and $1 buy out lease you'll pay 100% of the invoice cost plus interest. With a FMV lease you'll pay 80-90% of the invoice cost plus interest over the agreed upon term.
A common misconception of an equipment lease is that you'll only pay 30-70% of the total invoice cost and can return the equipment like a rental with out having paid all of the invoice cost. This misconception comes from the car industry. Car manufacturers offer leases like that but it's not how business equipment leases work.
You can also elect for a 10 to 20 percent PUT lease so you pay 80 to 90 percent of the invoice cost plus interest over the term of the agreement. You'll have a final balloon payment ats the end of 10 to 20 percent.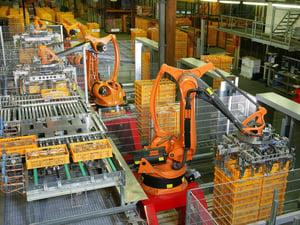 Where to Get a Machinery Lease?
Food manufacturers can get a machinery lease from equipment leasing companies.
Equipment leasing companies are the common option for a machinery lease because they have fewer requirements and require little to nothing down compared to banks.
Though you can arrange a machinery lease easily within the lease period,,, it's still important to be careful in choosing an equipment leasing company. Some equipment leasing companies take advantage of their customers.
Sometimes, an equipment leasing company charges hidden fees to their clients. This is a common practice, especially if the machinery lease agreement has an evergreen clause.
An evergreen clause allows the equipment leasing company to renew the contract if it's not renegotiated or properly canceled within a specified time.
The food manufacturing company will end up paying a lot more if they have an evergreen clause in their machinery lease agreement.
With that said, it's best to lease machinery from trusted equipment leasing companies like Trust Capital. They are transparent with their clients and give all the important info to the client from the start.
Trust Capital also has the most competitive interest rates for equipment leasing your business can find anywhere else. But you need to have at least 650 credit score to get the best possible rate for a machinery lease capital lease.
Apart from that, Trust Capital is also known for the following:
Low money down,
Deferred payments lease payments,
Pre-funding for farm machinery vendors,
Easy application process,
Approvals for start ups,
Approvals for A-D credit profiles.
Trust Capital approves applications of up to 150k for startups if the applicant's FICO score is over 650.
They also approve applications up to 150k if the applicant has a FICO score over 550 and the business has been operating for more than 2 years. If the business has been operating over two years with greater than a 680 FICO Trust Capital can go app only up to $300,00. If the business has been around over five years and with greater than a 700 FICO Trust Capital can go app only up to $500,000 for machinery.
On top of that, Trust Capital will offer the lowest rates with a proper cash flow if their client already has over 3 years in business and a FICO score over 650.
Final Thoughts on Problems of a food manufacturing company and how equipment leasing can help
In this blog post, we talked about the challenges of food manufacturing and how a machinery lease can help with them.
Food manufacturing companies often have problems in keeping up with food regulations, meeting consumer demands, and distributing products. Also, they often have trouble in finding a way to gain a competitive edge.
Fortunately, most of those problems can be solved by a machinery lease.
Almost all of the problems of a food processing manufacturing company involve machinery and equipment. A machinery lease allows them to acquire the machinery and equipment they need without having to spend a large amount of money.
Food manufacturing companies can get a machinery lease through equipment leasing companies like Trust Capital. Trust Capital offers the best machinery lease options in the market because they offer low money down. the most competitive interest rates, terms up to 7 years, and no pre payment penalties.
We invite you to call Trust Capital and speak with a machinery lease specialist that can offer you a no obligation approval, run payment scenarios for you subject to credit approval at 866-458-4777.